Glasgow Rangers: Fans hammer Jamie O'Hara over comments about the 'Gers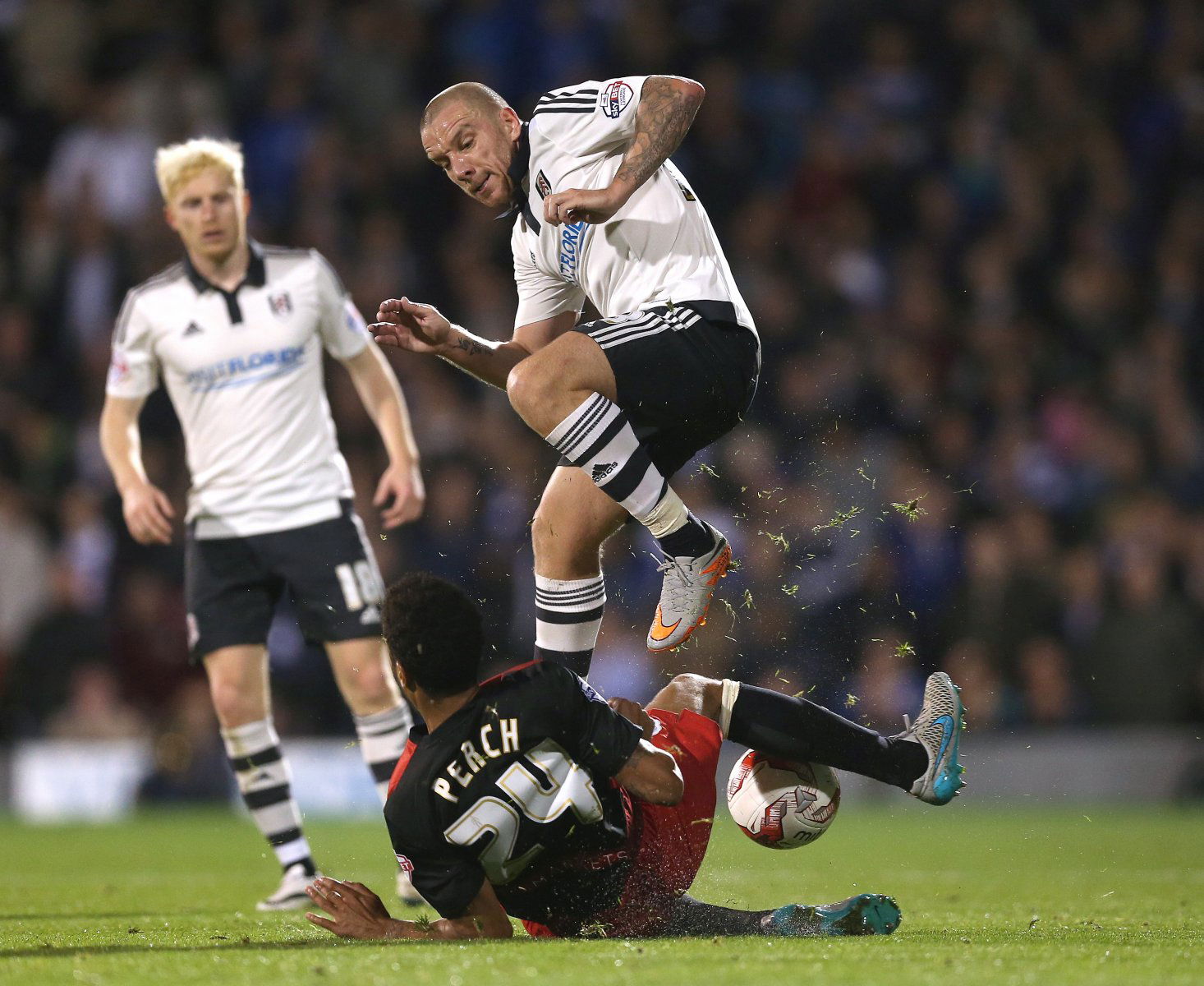 A number of Glasgow Rangers fans hit out at Jamie O'Hara after comments made by the pundit and former English Premier League midfielder about the Ibrox club.
The 33-year-old told talkSPORT that it is "a bigger job" to manage Bournemouth than the 'Gers and also claimed that the Cherries are "a higher profile football team", adding that Ibrox manager Steven Gerrard would be better served by succeeding the recently-unemployed Eddie Howe at the southern English outfit following their relegation from the Premier League than staying in Glasgow.
As per @talkSPORT, O'Hara said: "I wouldn't want to disrespect the Rangers people because they are a huge football club but it's a bigger job to potentially be the Bournemouth manager. Rangers are a huge, huge football club but for me there's only two clubs in Scotland.
"With Bournemouth, they've just dropped out of the Premier League, to get them back into the Premier League, they are a higher profile football team. I would take the Bournemouth job, it's a bigger job."
"Rangers are a huge club, but to be Bournemouth manager is a bigger job."

"There's two clubs in Scotland." 🏴󠁧󠁢󠁳󠁣󠁴󠁿

"Bournemouth is the potential to get them back into the Premier League."@JamieOHara1 says #AFCB would be a bigger job for Gerrard than #RangersFC. pic.twitter.com/62oDTWFtR6

— talkSPORT (@talkSPORT) August 3, 2020
The 'Gers are the most successful club in Scotland in terms of league titles won, with 54 to their name, while they are also competing in the last 16 of the Europa League this week. Bournemouth's promotion to the Premier League in 2015 was the first time ever getting to the top flight in England, having been put into administration and narrowly avoided relegation from the Football League six years previously (as per BBC).
Also, while the 'Gers routinely draw almost 50,000 fans on average to home games, the Cherries had average attendances of little more than 10,000 at their 11,329-capacity Vitality Stadium while in the Premier League.
Were you shocked by Jamie O'Hara's comments?
Yes
No
These fans of the Ibrox club on Twitter duly tore into O'Hara, a former Celebrity Big Brother contestant, over what one called his "deluded" comments:
Think you should stick to talking about big brother pal https://t.co/e4l6hCDPAq

— Alex (@AG_1872) August 4, 2020
this statement is madness. only thing bournemouth have over rangers is money. Gerrard like any other manager, wants a challenge. You get that at rangers. there is no other clubs in the world with more expectation and demands than Rangers/Celtic https://t.co/lp8Tco4mr9

— Dylan Harkins (@dylanharkins123) August 4, 2020
Even Bournemouth fans (all 12 of them) don't care if they win or loose. 1 defeat in Glasgow is a disaster. Rangers are still in this years @EuropaLeague as well Jaimie you are a 🤡 Rangers are a bigger team than any tin pot club you have ever been associated with

— Roy (@Van_NistelROY_) August 3, 2020
Going for a 55th league Championship, competing in latter stages of Europa League in front of 45,000 season ticket holder each week is a smaller job than getting Bournemouth out of the English second tier in front of about 12000.

Am I hearing correct?

— ShropshireBear 🇬🇧 🏴󠁧󠁢󠁥󠁮󠁧󠁿 (@BearShropshire) August 3, 2020
Deluded. Im sure Stevie G will give Relegated Bournemouth a thought when he's Rangers Manager in the BayArena on Thursday night. Get Ally to sort this clown please

— BattleFeverPod (@battlefeverpod) August 3, 2020
This is one of the worst footballing opinions I've ever had to listen to🤣🤡

— LP (@LP1872) August 3, 2020
Says the Non League managerial legend

— peter kelman (@aberlourbear) August 3, 2020
'Gers fans, what did you make of O'Hara's claim about managing Bournemouth being a bigger job than the Ibrox one? Comment below with your views!