Glasgow Rangers: Fans rage at Castore statement
Glasgow Rangers' partnership with Castore started so well.
The Gers signed a five-year deal with the Liverpool-based company worth £25m, and the anticipation from supporters led to huge initial sales – the 50,000 pre-sale home shirts on offer were sold out within less than two days. In fact, it was a beginning the two could only have dreamed of.
However, ever since the shirts themselves have been shipped out, it has gone from bad to worse. There have been complaints of kits arriving late, and in some cases, they have been damaged by the time they have arrived.
Are you happy with Castore so far?
Yes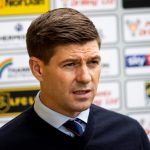 No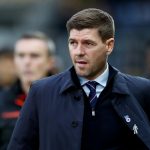 The manufacturer has moved to appease the fans, releasing a statement explaining the issues in more detail. However, it appears to have had the opposite effect on supporters, who seem absolutely livid – they believe they deserve better, and have even accused Castore of lying.
They have taken to Twitter to share their thoughts, and you can see some of the best comments from the social media platform below.
Amateur hour from Castore

Rangers should launch legal proceedings and boot them out

— SilverBear (@SilverB35036766) August 21, 2020
This is a disgrace, how did you or Castore think you'd get away with this. Why not tell the fans the truth and say awaiting stock. Its high demand, fans would have understood or least got the proper gear they paid for. Castore should be ripped off our kits, contract ripped up.

— Tam Cunningham (@tamno1506) August 20, 2020
Full of promises but lies after lies to cover themselves. 1st issue you can forgive but its issues after issues. This is what you get dealing with amatuers especially for 150th anniversary its shocking due diligence wasnt carried out YET AGAIN! They promised high quality, LIED

— Basher 🇬🇧 (@BlackBeltBasher) August 20, 2020
What an absolute joke.

Can our next sports manufacturers please be an established brand that is resourced to deal with the demand of an international footballing brand/club please.

Ta 👍🏻🇬🇧

— StaunchLaudrupRFC (@LaudCo1872) August 20, 2020
My away top is made in china and the material is far superior to the home top i have made in turkey. I paid the same for both. Castore are treating the fans like idiots here pic.twitter.com/0SEzZ32To7

— Scott Buchanan (@bukicajelavic) August 20, 2020
So why are all the away and third kits the pro versions?! This is all lies from Castore. If they were willing to sell a £5 kids jumper for £40 you can't trust them anymore

— RikkiMiller (@RikkiMiller_) August 20, 2020
Let us know what you think!