Rangers: Fans rage at Charles Green interview
Many Glasgow Rangers fans were livid after Richard Keys urged supporters to tune in for an interview with the club's disgraced former owner Charles Green.
The Gers may have won the Premiership last term and are currently in a healthy position, but it hasn't always been that way over the last decade.
In 2012, they were demoted to the fourth tier of the Scottish football pyramid after entering administration (BBC), and they were than purchased by Green. However, he lasted less than a year in charge before stepping down as CEO, and was then charged with fraudulently acquiring the club.
He has now been speaking to Keys and Rangers supporter Andy Gray in an exclusive interview taking aim at a number of people (via The Daily Record). He labelled current Ibrox chairman Douglas Park a 'lunatic', tore into former Gers owner Dave King, defended his notorious kit deal with Sports Direct and even levelled criticism at Ibrox stalwart Allan McGregor and Steve Davis.
Keys took to Twitter to promote the interview, but it appears that many Gers supporters have no interest in listening to what Green has to say for himself.
Will you listen to this interview?
Yes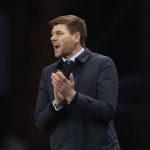 No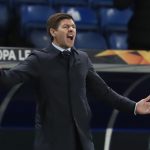 These Gers fans took to the social media platform to let their feelings be known about the interview.
Let's see what these fans had to say about the interview with Green
"Absolutely no chance. Won't waste my time on that garbage"
Credit: @Macky1048
"Plenty of lies too I suspect"
Credit: @andi_dunn
"Talk about clueless. This is like telling Liverpool fans to read The Sun for an exclusive on their club."
Credit: @jonathonmills
"A tissue of lies from a charlatan and fantasist. Very disappointed Andy Gray had anything to do with this. He should have known better."
Credit: @wavydot
"It's quite sad how 2 presenters who used to be at the top of the game are now reduced to literally scraping the dregs from the barrel"
Credit: @davetait1981
"You spelled 'moon howling Celtic fans' incorrectly. Andy Gray should know better."
Credit: @scottberwick
In other news, this man has been partially blamed for Rangers' Champions League exit.