Rangers: Fans livid at Gerry Hassan comments
Glasgow Rangers fans were livid with comments from Gerry Hassan, who suggested the Gers are a "cancer on society".
The past week or so has been one of joy and celebration for Rangers. On Sunday, their 3-0 victory over Aberdeen at Ibrox meant they had gone the whole Premiership season unbeaten (BBC), and they then received the trophy at their home ground. The day saw thousands of supporters take to the streets of Glasgow and, other than a few ugly scenes in George Square, the celebrations were generally peaceful.
Rangers fans have been criticised for breaking coronavirus regulations (The Independent) – even though a protest in Kenmure Street which also attracted plenty of people did not receive the same scrutiny. Hassan has now aimed to rule out any similarities between the two situations, and slammed the supporters on BBC Debate Night.
Do Rangers deserve an apology for these comments?
Yes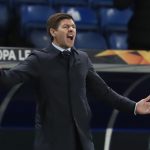 No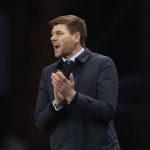 The comments were shared on the show's official Twitter account, and they attracted plenty of attention from the Gers supporters. They took to the social media platform to share their thoughts.
Let's see what the fans had to say about the comments from Hassan below
"The club should have points deducted (laughing emoji). Why bother having people on who just talk utter nonsense."
Credit: @wodgepatterson
"Gerry Hassan calls everything at Rangers a "cancer of society". Is the club going to put an end to this hate? Spurious and poisonous comments from bigots in politics and media. Get the lawyers all over this in the courts."
Credit: @Coop19752
"Gerry's frothing at the mouth. Sounds like he wants SFA to take action against clubs if fans behave badly. This can only happen if fans are inside stadiums then its responsibility of the football club/sfa. If fans are on streets causing it then its Police Scotlands issue."
Credit: @SGems90
"Pretty sure the club are being called a cancer to society here. Another law suit?"
Credit: @DuckStaunch?
"So out of touch it is amazing!"
Credit: @Dag_1986
"Didn't take long for your true self to show through Gerry. I knew as soon as the voice got quicker and higher that it was coming. DEDUCT POINTS. STRIP THE TITLES. 55 has destroyed each and every one of you. Each and every one. Well read it and weep Gerry. 56 is coming soon"
Credit: @MillieMeadow
In other news, Rangers fans are livid at this article.