Rangers: Gers lose out to Mike Ashley
Glasgow Rangers have been forced to disband their legal action as they looked to recuperate £2,840,236 that they believed they were owed by Mike Ashley.
The Lowdown: Sports Direct dispute
The Gers had announced legal proceedings against Ashley and Sports Direct as they looked to recuperate £2,840,236 plus interest and expenses.
They believed they were owed the money through their merchandise deal with Hummel, in what is the latest and hopefully last of several battles against Ashley.
The Latest: Gers miss out
Unfortunately for the Ibrox outfit, it appears they will miss out on the money (via The Glasgow Times).
The Court of Appeal's Civil division has sided with Ashley in this case, backing Sports Direct's bid to block the claim and thus the Ibrox outfit can no longer pursue the case and will come out empty-handed.
The Verdict: Is it finally over?
Ashley continues to be a thorn in the Gers' side. In October 2014, he purchased an 8.92% stake in the club, and he was an enemy for the supporters from pretty much that day forward. He had problems with the fans, and he even tried to us Ibrox as security in his attempts to secure a £10m loan.
Did Rangers deserve this sum?
Yes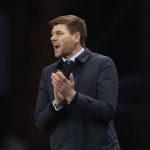 No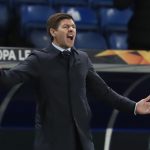 Although the tycoon has now sold his shares, his Sports Direct company was, until last summer, still linked to the club.
So, even though the Gers will miss out on a decent amount of money in this case – money which could have perhaps contributed to transfers ahead of a Champions League campaign – perhaps now they can put the whole sorry saga behind them and no longer deal with the infamous Newcastle United owner.
In other news, Rangers are interested in this striker.