Sheffield Wednesday: Fans react to Dom Howson tweet on Neil Thompson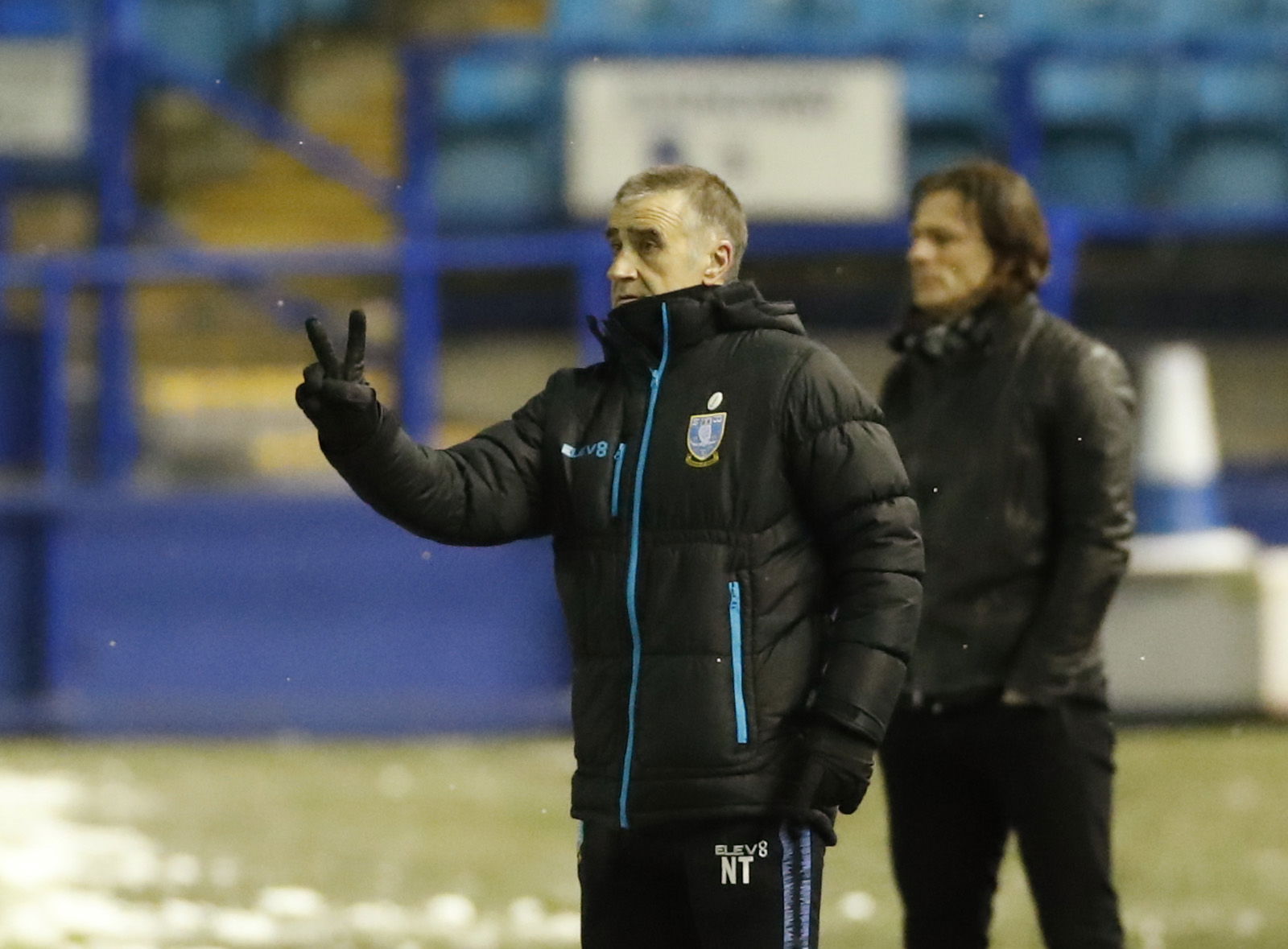 Many Sheffield Wednesday fans are reacting to a tweet by Dom Howson in which he discusses Neil Thompson's tactics during the loss to Birmingham City at the weekend.
The game between the two sides was a crucial match as they were both in the relegation zone before the match and both had a chance to come out of it if they won (SofaScore). Therefore, the Owls losing this game will be a huge worry and also very frustrating for all associated with the club.
Journalist Dom Howson tweeted: "Neil Thompson's tactical masterplan backfires as Sheffield Wednesday's relegation worries deepen." and it has prompted many Owls fans to flood to the tweet to complain about the manager's recent ideas.
Thompson is the caretaker manager and he has been since Tony Pulis' surprising departure in late December. He has been in charge of nine matches (Transfermarkt). During these matches, they have won five and lost four, with one of the losses being in the FA Cup against Premier League side Everton. However, what is worrying fans is that two of these loses have come in the last three games, so it seems like the the new manager bounce is starting to fade.
Here is how Wednesday fans reacted to the tweet:
"Tactical masterplan? Do me a favour"
Credit: @adisimmo1
"Strange choice of words for a man who's looking more out of his depth as we go along. He orchestrated our downfall yesterday with poor tactics and substitutions. He found the most effective lineup and changed it. WHY!?"
Credit: @flash_aah
"There is no plan, we're going down, end of"
Credit: @Daniel44784416
"Four at the back, playing Shaw, Bannan wide left, dropping Osaze, dropping Thodes, dropping Reach for a must win, playing Windass coz he'd had a strop, not changing to a five after half hour when we'd lost the plot. Shambolic. Managers at their worst when they"think". just won five in a row, why?"
Credit: @TGLM27
"In all honesty, what do Chansiri and the club do now? Can anyone really see a way out? Why the silence about the manger situation and Shaw? The club's lack of clarity with the fans is awful, can you imagine what it would be like if fans were allowed at games right now?"
Credit: @alexmerril1
"Master plan. The bloke is slowly losing the plot with every game that goes by. Nice bloke but not what we need now."
Credit: @LifeIsPeachy82
"Go an speak to Chansiri and tell him to bring in a manager ASAP as Thompson seems to have lost it with the players, so want some one in to lift their heads or sadly, we are going down under Tommo"
Credit: @1233andrew1
In other news, many Owls fans reacted to a Dom Howson tweet about the recent transfer window. Have a read here!