Leeds fans slate Peacock-Farrell after Saturday's shocker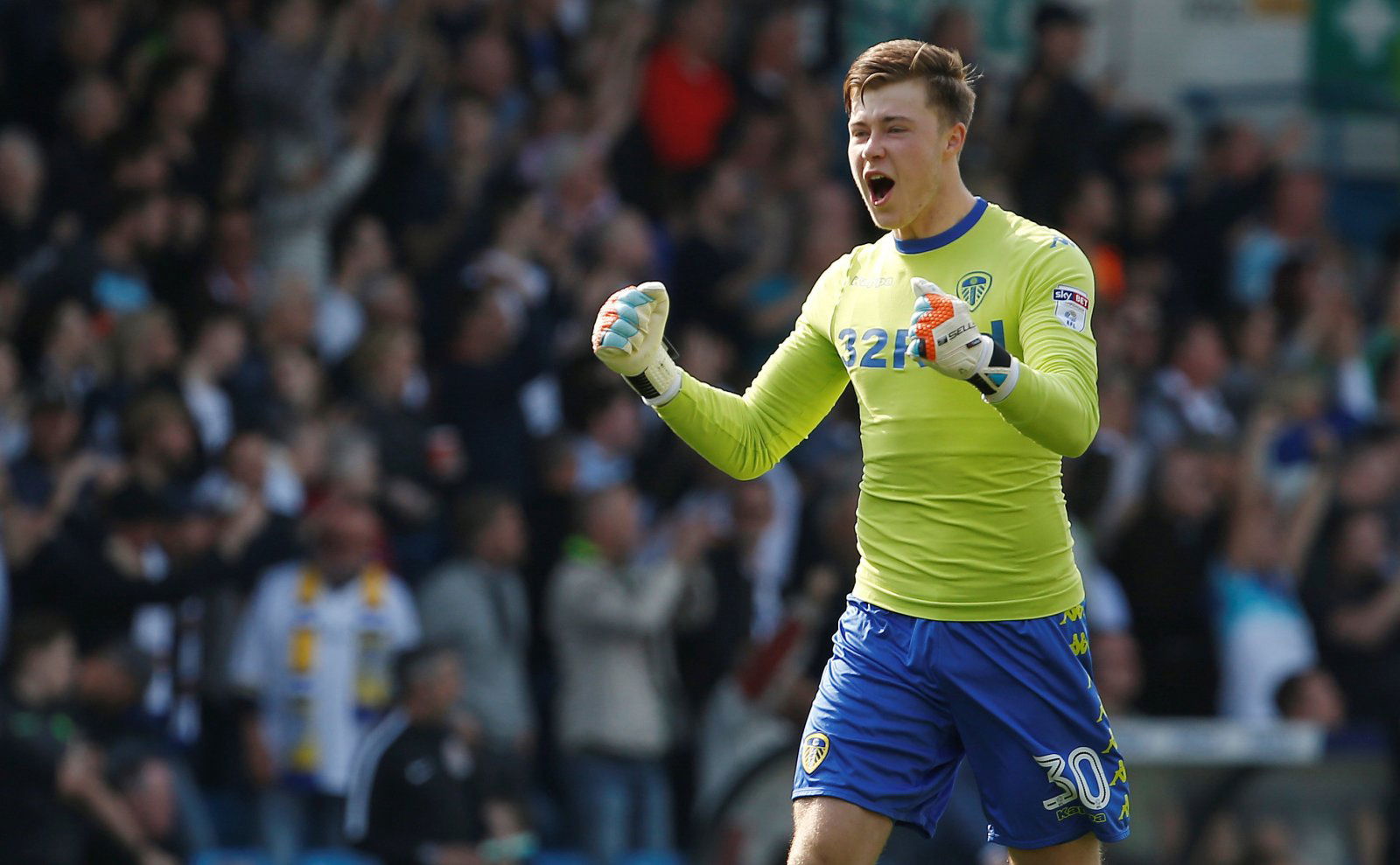 Leeds United hosted Birmingham City yesterday in the Sky Bet Championship and The Whites fell to their first defeat of the season, losing 2-1 to Garry Monk's side. Ironically, it was the side who were yet to win who beat the side yet to lose, and they were helped by some poor goalkeeping from Bailey Peacock-Farrell in the Leeds goal.
Strange goal. Free-kick taken short and worked around by City before it comes to Che Adams. He shoots low from outside the box – not sure if that deflected but seemed to completely wrong-foot Peacock-Farrell. 0-1 on eight mins. #lufc

— Phil Hay (@PhilHayYEP) September 22, 2018
The Northern Ireland international goalkeeper was caught out big time by Che Adams just before ten minutes were on the clock. The young goalkeeper tried to read Adams' shot and stepped across, anticipating a whipped effort into the far corner. However, in doing this he wrong-footed himself and Adams was left to power home low and into the middle of the goal, making the Leeds number one look pretty silly.
The second goal for Birmingham came just before the half an hour mark when Adams again fired past Peacock-Farrell, despite being off balance and moving away from goal. Both goals will go down to the young goalkeeper and whilst it's far from ideal for the youngster, it's all experience that will aid his development. If things don't improve then Bielsa could well throw in Jamaal Blackman who he signed on loan over summer, but for now it looks like Peacock-Farrell will remain despite his errors.
You can see what the Whites' made of Peacock-Farrell here:
Shocking keeping!

— Ethan Norfolk (@EN_Bull) September 22, 2018
Poor Keeping Imo, head up BPF! Learn from it

— Alex Narramore (@ANarramore10) 22 September 2018
Opened his body to fainting that he was going to curl it in the top right corner and he fell for it, hook line and sinker!!

— Carlos (@StainlessSteed) September 22, 2018
No idea what PF was doing. Looked like he was going left and it went down the middle and he could not readjust. Poor keeping to be honest. If he stood still he catches it.

— Mat Thomas (@EmptyUK) September 22, 2018
Shouldn't score in middle of net from outside box mind you defenders keep backing off

— Russ (@russcausier) 22 September 2018
No deflection just shambolic keeping. An odd moment considering how good he's been

— Liam (@liammkirby) September 22, 2018
When are we going to learn, we cannot have a GK that makes those sort of mistakes, that's 2/3 now this season.

— Seeker of Truth and Justice (@SeekerofTrutha1) September 22, 2018
Very poor goalkeeping

— christo (@christomofo) September 22, 2018
The fans aren't quite sure what their young shot-stopper was doing against Birmingham and will be keen to see him bounce back against Sheffield Wednesday on Friday.