West Ham: Agbonlahor post gets fans talking
Many West Ham United fans have flocked to a tweet that was posted by former Aston Villa forward and current talkSPORT pundit Gabriel Agbonlahor following the Irons' 3-1 win over the Birmingham-based club earlier this week. 
In this tweet, the pundit shared footage of a goal that he scored versus the Hammers in 2011. He captioned his post with the words: 'Quick to forget [though] West Ham fans have a great day,' indicating that perhaps he felt it was time to bring Irons fans back down to Earth after their win over the Villans on Wednesday evening. 
The former forward's tweet grabbed many West Ham fans' attention, with David Moyes' side in sensational form, 5th in the table, and supporters clearly not feeling the need to put up with Agbonlahor's dig.
So, how have these West Ham fans been reacting to this tweet? 
Plenty of the Irons supporters that have been replying to Agbonlahor's post have been firing back at the pundit. One particular West Ham fan called Agbonlahor's post 'desperate,' while another Hammers supporter declared that this tweet is 'embarrassing.'
"Hahaha oh dear. A goal you scored a decade ago, you sure?"
"Rent free big fella"
"So embarrassing"
"Shhhhhhh…"
"RATTLED AHAHHAHAHAH 3-1 CRY MORE"
"That's about as desperate as it gets"
"Wow a goal from 10 years ago? Much rather have 6 points this season"
"The salt is strong … love it"
"THE TEARSSSSSSS man acting like some 12 year old kid on Twitter when their team loses"
Are you angry at this post?
YES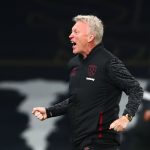 NO
In other news, many West Ham fans have been buzzing over this message from Jesse Lingard.