Aston Villa: Fans react to praise for defender Matt Targett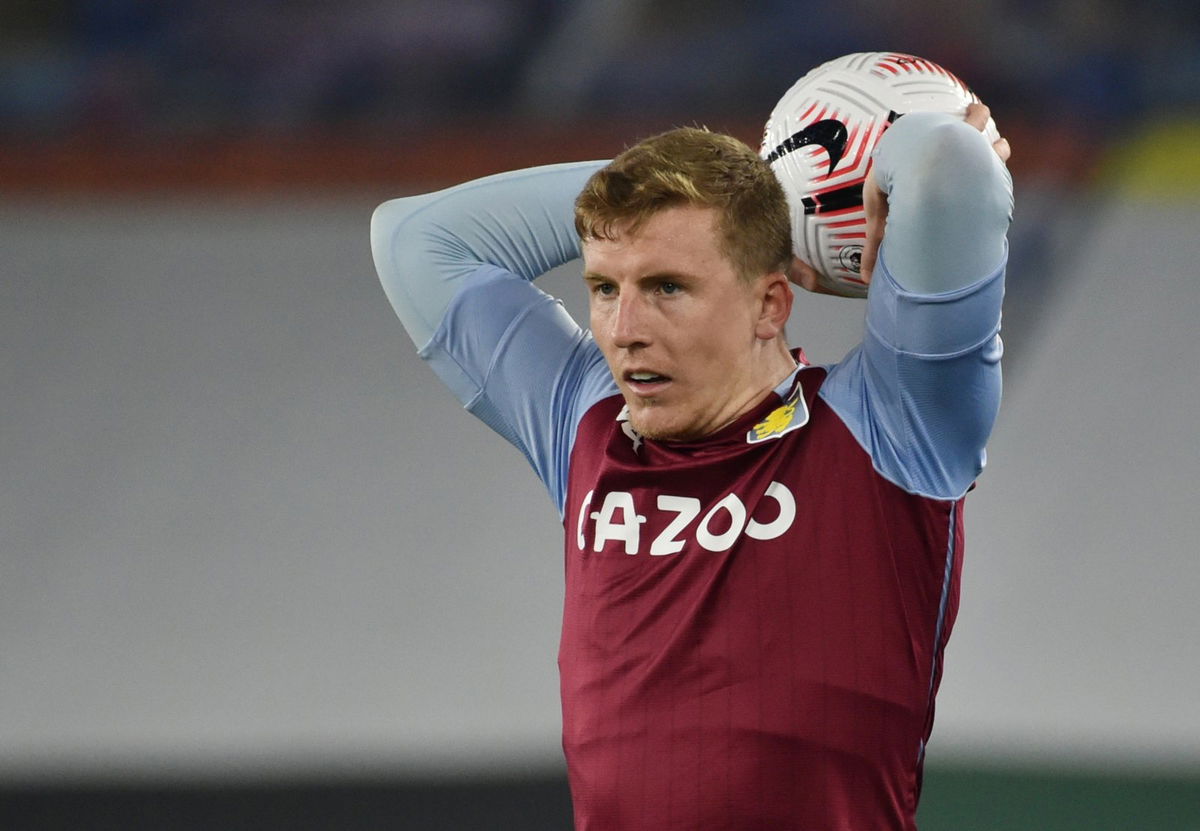 Aston Villa have had a very strong start to the season as they currently sit sixth. They have picked up huge wins against Liverpool, Arsenal and Leicester.
Players like Jack Grealish have been receiving a lot of praise. However, journalist Ashley Preece has been raving over another key part of Dean Smith's machine – defender Matt Targett.
Preece said that the 'understated' left-back should be given 'credit where it's due', via @AVFC_News and he definitely has a point. In his seven Premier league appearances this season, the 25 year-old has managed 1.1 tackles, 1.3 interceptions and 2.3 clearances a game (WhoScored).
He has been slated by some of the fan base at times this season, but he has definitely been a vital cog in helping Villa achieve such a good start to the campaign.
With the flying full-back still quite young and performing to a very good level in the division this season, there is no doubt that he can continue to grow into an even better defender as the campaign progresses.
Here is what fans said following the praise for the Aston Villa player:
Whilst there may be calls to replace Matt Targett in the long run, @PreeceObserver believes the 'understated' full back should be given 'credit where it's due' #avfc pic.twitter.com/ry91ay01tT

— Aston Villa News (@AVFC_News) November 12, 2020
Reliable, solid. Understated. Those who call to replace that, haven't been watching villa for the last 10 years.

— Uncommon Sense (@thebigflynnof3) November 12, 2020
It's a fair shout .. I've been critical of Targett previously so have to balance and say he's doing well at the minute

— George Fowler (@FowlerLegend) November 12, 2020
It's all about the understanding with Grealish. Don't underestimate that. Targett knows when to hold and time his runs, creating space and uncertainty to allow Grealish to do his thing. It's a great partnership.

— Ian Clover (@iclover) November 12, 2020
Totally agree with that assessment! For me that was right on the nose.

— chip. (@chipelibiza) November 12, 2020
Good against Arsenal!!

— james eidum (@eidumj) November 12, 2020
Underrated and under appreciated in my opinion deserves more credit then he gets.

— James Allen (@AllenJames97) November 13, 2020
In other Villa news, supporters do not want the club to sign one winger that has been heavily linked. Have a read who it is here!