Aston Villa: Tyrone Mings crucified by fans as footage emerges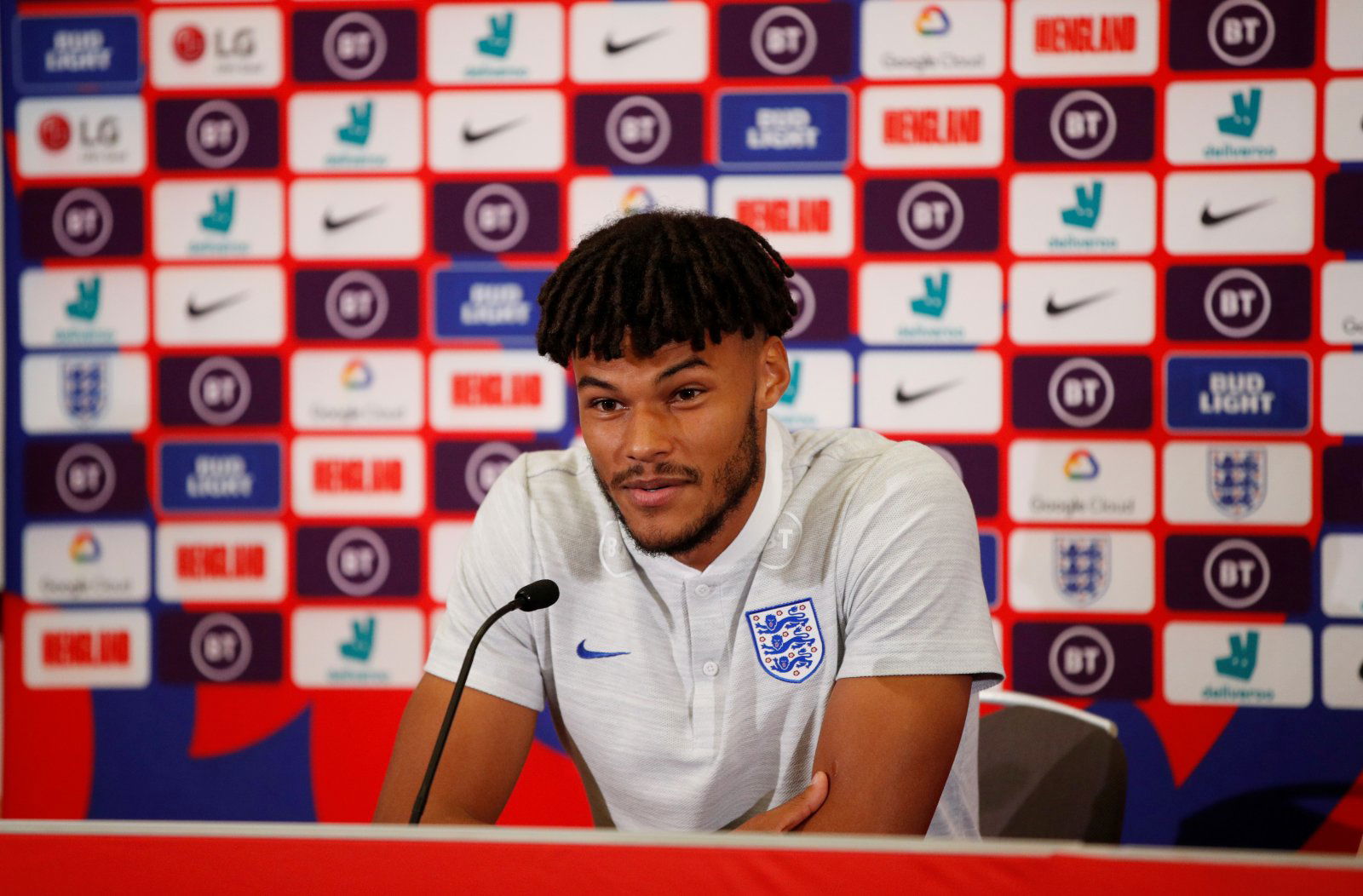 Fans have flocked to social media to condemn Aston Villa defender Tyrone Mings, after his violent bodycheck against Austria went viral on Twitter.
England started their European Championships warm-up campaign successfully, defeating Austria 1-0 in a friendly at the Riverside Stadium [BBC].
For Aston Villa fans in particular, the fixture held considerable significance as stars Jack Grealish, Ollie Watkins and Mings all featured in the narrow victory [Evening Standard].
But while Grealish was perhaps the star of the show, Mings ended up being the main talking point in an otherwise unremarkable fixture for the Three Lions. Facing his own goal, the 28-year-old made a frankly outlandish challenge which went unpunished.
As Saša Kalajdžić made his way into the England penalty area, he was firmly halted in his tracks by a flying elbow from the Villa defender which crumpled the forward in a heap on the turf.
As you can imagine, loads of fans from all corners of England took to social media to crucify Mings after the footage emerged on social media.
 Fans react to Mings footage
Here are what some onlookers had to say about the incident:
"Well played but try not to elbow people in the face during the tournament yeah"
Credit: @TheAsgardian
"Shoutout the Austrian guy u killed in the box mate"
 Credit: @ItzChilly
"even as a villa fan i cannot stand him so clumsy if he does this in the tournament it goes to var and its a penalty just got to pray he never plays"
Credit: @Davozzs
 "Not fit to wear the shirt"
Credit: @GFewings
"Embarrassing, stick to battlefield"
Credit: @alexfranklin__
"Mings is a shocking liability. That's an assault and a penalty"
Credit: @petelovesleeds