Aston Villa: Fans rage at Gareth Southgate over treatment of Jack Grealish
Plenty of Aston Villa fans have been having their say on the treatment of Jack Grealish by England manager Gareth Southgate.
The 25-year-old was recently snubbed by the Three Lions boss for their Nations League clash against Belgium, despite putting in a marvellous display at the expense of Wales last week.
Whether it was a coincidence or not, Southgate bypassed a question asked by journalists about the impact of Grealish to talk about Mason Mount, who happened to be included in that game while the Villa skipper was left out.
In response to this, former Villa striker Darren Bent told talkSPORT that he simply could not understand Southgate's way of thinking, as Grealish is unable to continue his development with the national team while Mount is preferred.
Grealish has helped his club get off to a perfect start this season, scoring twice and providing three assists in their stunning 7-2 victory against Premier League champions Liverpool as Villa sit second in the table behind Everton.
Does Jack Grealish deserve more credit with England?
Yes
No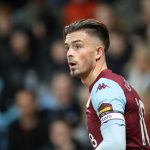 Unsurprisingly, this further enraged the Villa faithful, who are slowly beginning to lose faith in Southgate with his decision-making. One supporter said that Grealish's form is "streets ahead of Rashford", who has just two goals and zero assists to his name this season, and accused the England manager of having his "favourites".
Gareth Southgate turns these Villa fans against him
Southgate turns jack grealishs compliments into mounts because there is more there n try's numerously now to deflect it all onto mount in the hope fans will start looking at mount more.. it's clear as day he doesn't like jack !!

— Ricky Austin (@Rickyrude87) October 14, 2020
In current form, grealish is streets ahead of rashford but Southgate has his favourites already 🙄

— Elliot 🏴󠁧󠁢󠁥󠁮󠁧󠁿🏴󠁧󠁢󠁥󠁮󠁧󠁿 (@_ElliotAV) October 14, 2020
Southgate is responsible for this whole 'Grealish vs Mount' thing.

On multiple occasions he's avoided giving Grealish the credit he deserves by changing the subject to Mason Mount.

Mount is a good player. Mount & Grealish can coexist in the same, successful England side.#AVFC

— An AVFC perspective 🦁 (@AVFCPerspective) October 14, 2020
Always claret and blue DB 💜

— Louis (@louisfogg98) October 14, 2020
Neither can anyone else @DarrenBent a bizarre move from Southgate 🤔 https://t.co/gzGl6MAEWA

— 🦁AVFC Pearson🦁 (@AvfcPearson) October 14, 2020
This isn't a shock. Takes a while to cement a starting place in international football and Southgate clearly doesn't like him. The most amazing thing is it took 70 mins in an England shirt for people to realise how good a player he is. Prob a step down from PL #avfc https://t.co/Y0PwAkZywz

— Sean Logue (@villaman1988) October 14, 2020
Villa fans, what are your thoughts on Darren Bent's comments? Is Southgate wrong to disregard Jack Grealish? Have your say by commenting below…