Aston Villa: Fans rave over more news involving Steven Gerrard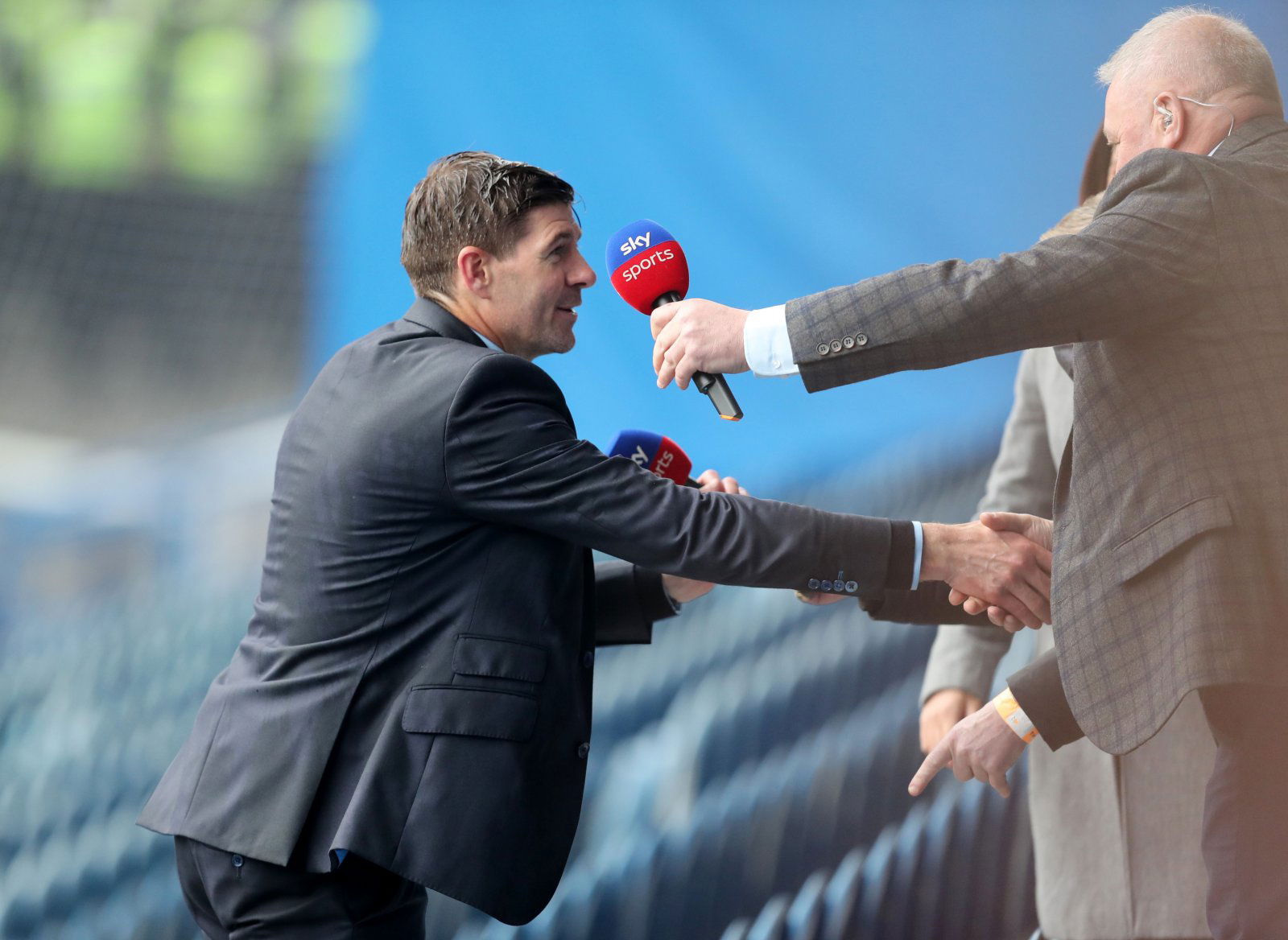 After Aston Villa confirmed the appointment of Premier League legend Steven Gerrard to the managerial helm, they have now shared more news involving the 41-year-old which has delighted numerous fans.
Gerrard arrives at Villa Park aiming to turn around the fortunes of a team currently on a five-game losing streak in the Premier League. Indeed, their last victory came away to Manchester United in late September and a dismal run of results since then cost former boss Dean Smith his job in the Midlands.
A Scottish Premiership title winner, the Liverpudlian's arrival signals a new era at Villa Park, and one where he will need sufficient backing both and off the field to succeed.
In an update, the club have now confirmed more news on Gerrard as his own vision for Villa begins to slowly take shape.
Following the 41-year-old into the club, the former England international's backroom team has now been announced, with Gary McAllister (Assistant Head Coach), Michael Beale (Assistant Head Coach), Tom Culshaw (Technical Coach), Scott Mason (Lead Analyst) and Jordan Milsom (Head of Fitness and Conditioning) all arriving.
Meanwhile, some staff members from before Gerrard's arrival like Austin MacPhee, Aaron Danks and Neil Cutler will also remain at the club.
Flocking to this update, there are a few popular names in there going by the reaction of some Villa supporters, with one man in particular certainly pleasing Villans.
Many fans are delighted that goalkeeping coach Cutler is set to stay, with one fan calling this decision 'big', and it's little wonder given his reputation at the club. Indeed, current Villa number one Emiliano Martinez called him 'one of the best coaches in England' (avfc.co.uk).
Check out some of the fans' verdicts on this club announcement below.
Villa fans rave over Cutler staying put…
"Looks like a solid team to me! Kept @Bigcuts too which is unreal"
Credit: @astonmc01
"Cutler staying is big"
Credit: @BallyLDM
"NEIL CUTLER YESSSSSS"
Credit: @victoriaabigail
"Yes, @Bigcuts stays! Great news!!"
Credit: @scottleach89
"Love these moves. Very happy. Cutler staying"
Credit: @Harry_Fa26
"So pleased that @Bigcuts is staying on!"
Credit: @the_cow_avfc
"Neil Cutler is still here. Thank the Gods."
Credit: @AVFCJono
"CUTLER STAYING, SIUUUU"
Credit: @ReeceTay_29
In other news: Lots of Villa fans reacted to a post from Liverpool following Gerrard's Midlands move