Everton: Noel Whelan blasts James Rodriguez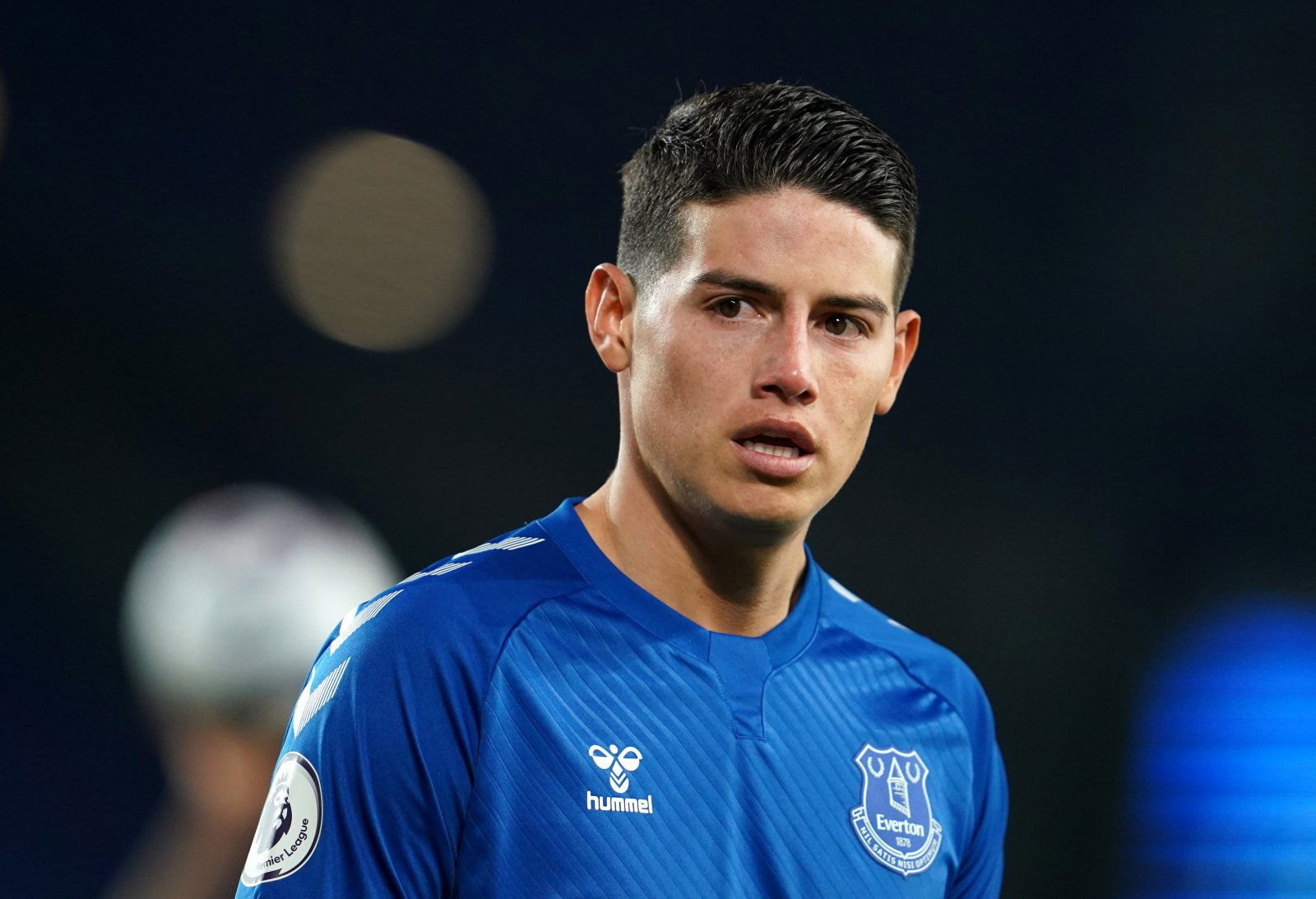 Noel Whelan says he'd 'sack' James Rodriguez because he is 'bleeding Everton dry' and 'doesn't want to be there'. 
The lowdown
A year on from his arrival at Everton from Real Madrid, the landscape has changed drastically for James.
Carlo Ancelotti, the man who brought him to Merseyside, has left to return to Los Blancos and he's been told he can follow him out the door.
Everton actually tried to offload James to Primeira Liga side FC Porto as part of a deal for winger Luis Diaz.
The player's wages proved to be an insurmountable stumbling block in that instance.
The wantaway Colombian has been consigned to the periphery at Goodison Park, failing to play a single minute across their first five matches.
The latest
Whelan was asked to comment on the news coming from Merseyside that James is earning £250,000 per week.
He claimed that the player is content to simply pick up his pay packet without taking to the field 'for the players and the fans'.
"It's staggering wages for a player who has the ability but hasn't shown it consistently," he told Football Insider.
"If you are paying that money, they need to be the difference. You have now got a player who is bleeding Everton dry who doesn't want to be there.
"He has ability but he doesn't want to go and do it out on the field for the players and the fans. I don't understand that mentality."
Whelan accused James of showing Everton 'huge disrespect' and argued that he no longer deserves to be employed by the club.
"If you could sack a player, I'd sack him and give him nothing," he said. "You play for the club that is putting food on your table and clothing your kids.
"To me, it's huge disrespect to a club who are looking to go on to bigger and better things. He has jumped ship and it's shocking."
The verdict
On the one hand, it's not James' fault that Everton's gamble backfired. When you agree to pay a player such a high salary and the move, for whatever reason, doesn't work out, you can find yourself in a situation where he's surplus to requirements but is still a significant financial drain on the club.
On the flip side, the player could have conducted himself better. Publicly admitting that he wasn't aware of Everton's next opponents was poor form and he's going to have to work mightily hard to convince a manager of Rafael Benitez's stature that his attitude is right.
On current evidence, that looks unlikely.
In other news, this Everton man has been called 'slightly predictable'.