Everton: Fans fume at Jordan Pickford news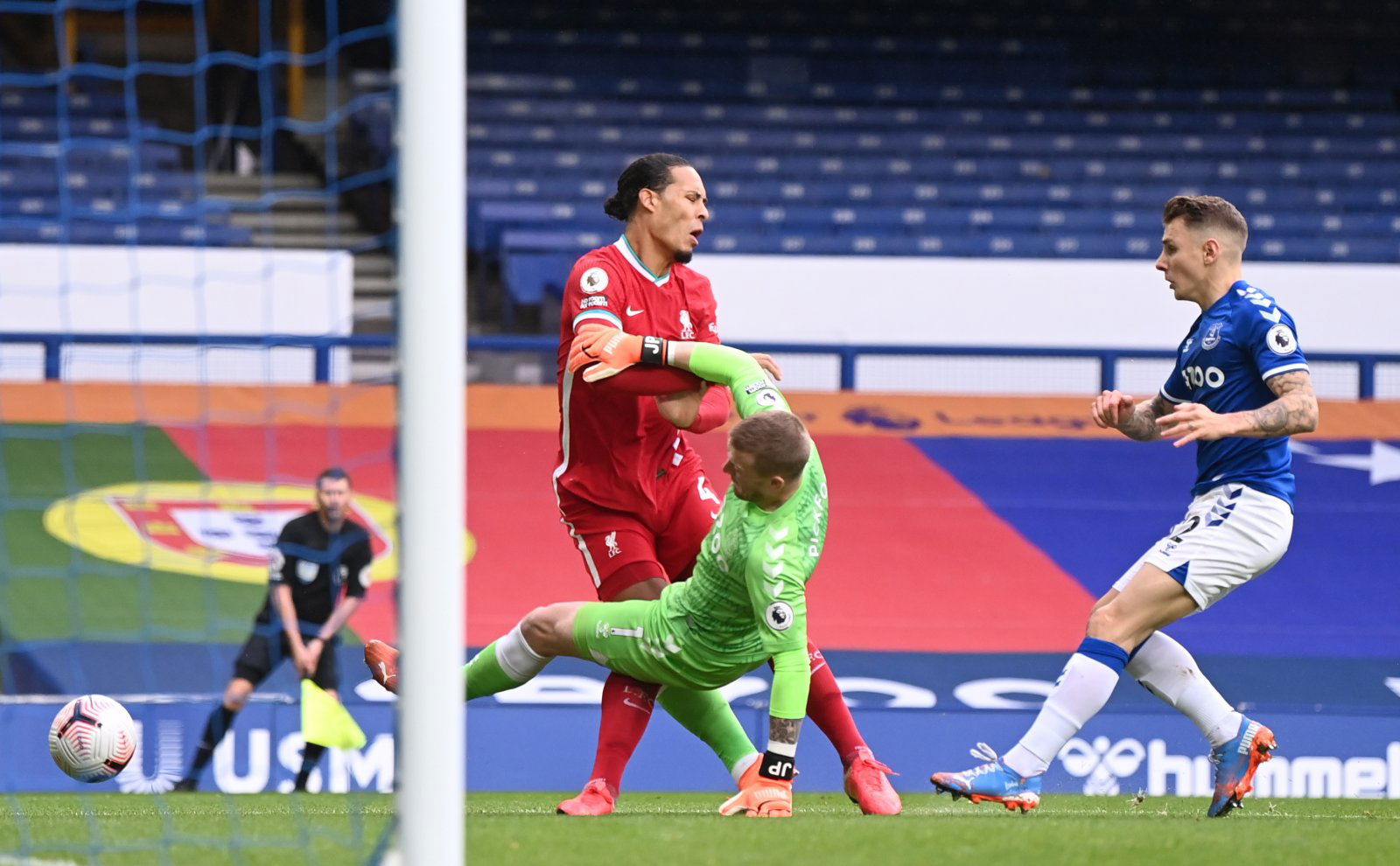 Loads of Everton fans have been reacting to the news that Jordan Pickford has been forced to hire a security detail after his challenge on Liverpool star Virgil Van Dijk.
As per the Daily Mail, the England international and his wife are being protected by bodyguards as he moved to increase security around his house, after he received multiple death threats online.
Should Pickford be sold by Everton?
Yes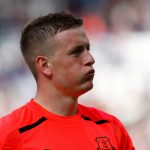 No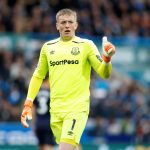 Indeed, Pickford was heavily criticised for his tackle on Van Dijk and it was perhaps a surprise that the 26-year old did not get a red card in the game or receive retrospective punishment.
However, it is of course completely unacceptable for him to be getting any type of threat or feeling as if he is not safe in his own home, all over a football match.
Danny Mills has claimed that Pickford faces a mental challenge after the incident, as the goalkeeper will now have to come back stronger than ever to silence his critics.
Everton fan reaction to Pickford news
These members of the Goodison Park faithful slammed the news about Pickford on Twitter, with one Toffees supporter rightfully branding it as 'disgraceful':
I truly hope this isn't true! Its a game of football, and a young man has had to go these lengths to not only protect himself, but his family because of what happened on a football pitch!

Media and ex-pros have driven this agenda as well; its ridiculous!

— Chris Pickles (@ChrisPickles24) October 27, 2020
This is horrible especially considering he has a young son at home

— Antonia Wakefield (@antoniaellenw) October 27, 2020
@talkSPORT have been relentless in talking about this for nearly two weeks there the worst for going on and on about it, it's disgusting what the media have done

— david (@mraitch1976) October 27, 2020
Absolutely disgraceful!

— Dion Phipps (@DionPhipps) October 28, 2020
shameful I really hope you are pleased with yourselves, after in-sighting hatred toward him @talkSPORT @LiverpoolEcho @SkySportsPL @LFC @TheRedmenTV

— David McBride 🇧🇷🇨🇴🇫🇷 (@davemc45) October 28, 2020
This is a disgrace, he should pack up and move to a private island ASAP

— Craig McCoy (@Craigm_PT) October 28, 2020
Disgrasfull vile people,we are behind you jorden

— Gary Jackson (@GaryJac70330357) October 28, 2020
This is really pathetic it has to come to this. Ultimately these guys play a game folks…

— Scott Ginnett (@sginnett) October 28, 2020
In other news, find out which EFC transfer target has been tipped to leave by his own teammate here!