Everton: Fans react to Alex Iwobi revelation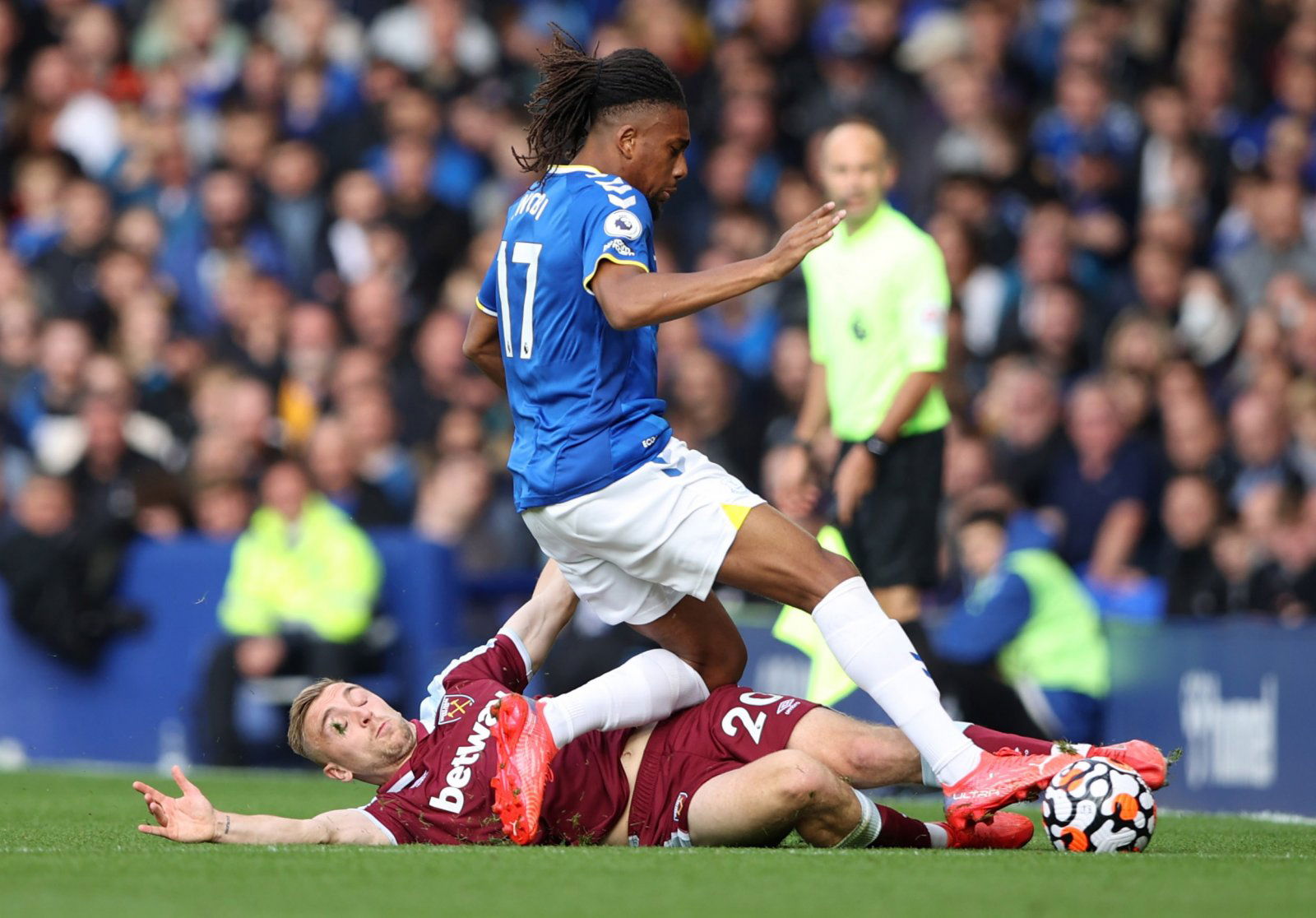 Farhad Moshiri was the driving force behind the signing of Alex Iwobi, not Marcel Brands. 
That's according to Phil Kirkbride, Everton correspondent for The Liverpool Echo.
Brands was apparently 'certain' that the idea of signing Iwobi from Arsenal would 'die down'.
But majority shareholder Moshiri 'pressed on' with the deal, which was confirmed on 8 August 2019.
This will have added to Brands' feeling that he wasn't in 'complete control', Kirkbride writes.
The revelation comes after Brands left his post as director of football by mutual consent.
Everton's Iwobi deal a mistake?
At £27.36million, the Nigerian ranks as the fourth most-expensive signing in Everton's history.
He's gone on to make 78 appearances for the Blues to date, but only managed to deliver six goals and five assists.
One Everton podcaster said following the 5-2 defeat to Watford in October that Iwobi has 'done nothing for two years since he's been here'.
Twitter fan feed The Toffee Blues relayed Kirkbride's insight, and here's what supporters made of it.
These Everton fans slam Moshiri after Iwobi reveal
"Whoever signed Iwobi needs to leave with him on a one-way ticket to anywhere."
Credit: @sports_draw
"Don't say that, we're all supposed to be blaming Brands remember?!?!"
Credit: @BornABlue1986
"Of course it was. Wasn't the overpaying his former club Arsenal the giveaway? Brands is the fall guy here, Moshiri is the main problem."
Credit: @Therealafb13
"That's enough to never let moshiri make another footballing decision again. Just because he has got dough doesn't mean his footballing decisions aren't the worst in the country"
Credit: @BlueSnowy1878
"Who's the next scapegoat now?"
Credit: @ScouseGamerLad
"A kopite couldn't kill this club as effectively as Moshiri currently is"
Credit: @BC_Bryson
In other news, fans fumed over this manager news.