The Impact of Football Gambling Sponsors on Fans: Are They Harmful or Harmless?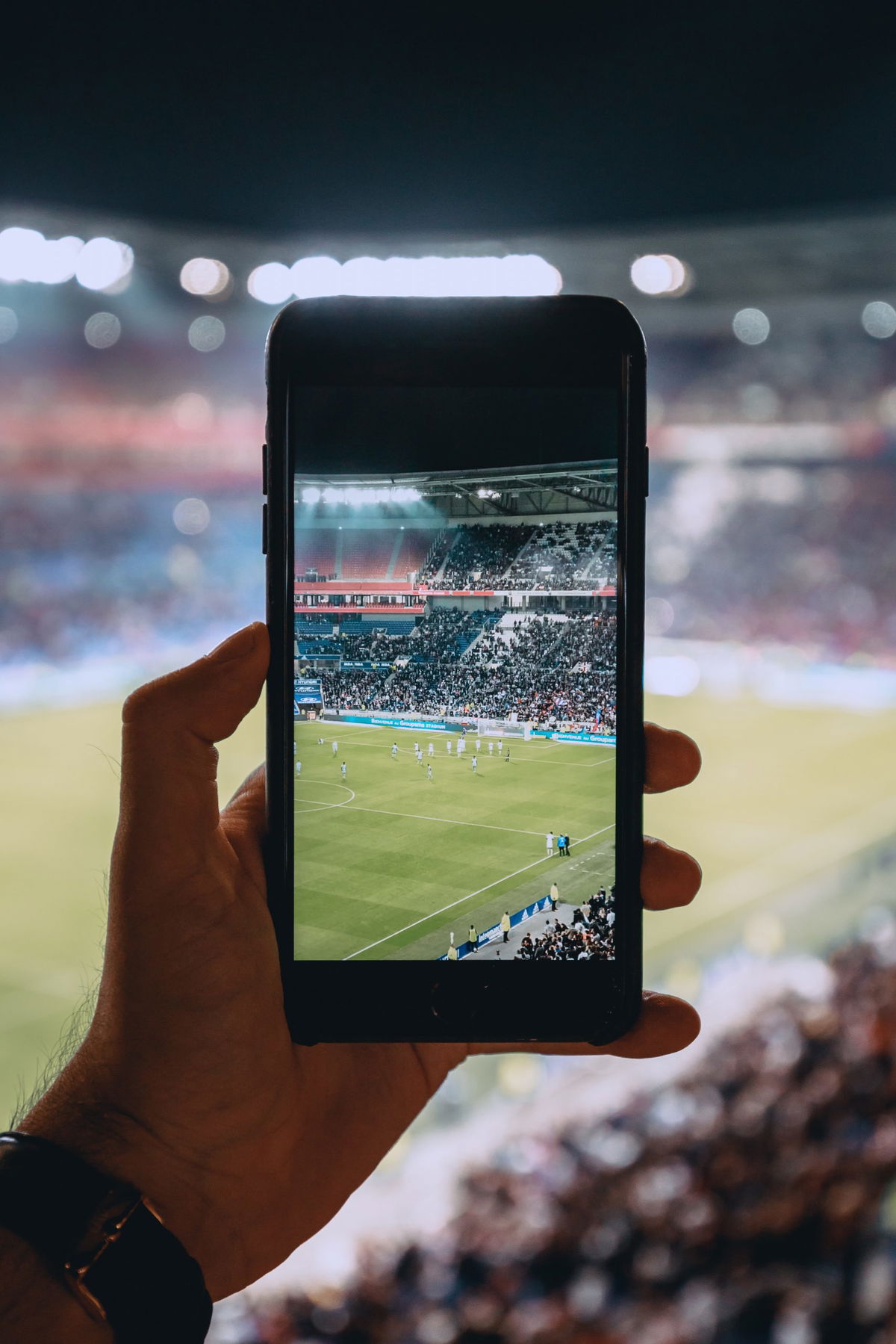 The relationship between football and betting has always been a very close one in the UK. Decades of football has shown that where there is a football game, there is betting.
In the UK, the relationship between sports and betting has become even stronger in recent years with the introduction of online gambling and the constant increase of online casino sponsorships in professional football.
It is somewhat hard to see football without sports betting and vice versa as many see them as almost inseparable and fully intertwined. In this guide, we are going through the most important aspects of gambling sponsors in English football. We will do so by looking at it from different perspectives as some might call it harmful while others see it as harmless.
Gambling Sponsorships: Controversial
The first ever recorded deal of official betting sponsorship in English football goes back to the year 1902 when Stoke City were the first team to be sponsored by the Betting and Racing Exchange. Back then, gambling was still illegal in many other countries, making it a very controversial move at the time. Since then, betting sponsorships have been banned and found their way back to all leagues in English professional football. Although a partial ban on gambling sponsorships seems to be in the making, online casino websites are still very active in the market, in all tiers of English football divisions. Of the 44 teams active in all professional divisions, 14 now have an official betting partner as their main sponsor. It is nonetheless very clear that gambling and football are very closely interconnected in this country, but it remains to be seen how long this will continue on the front side of the shirts.
Harmful or Harmless?
This brings us to the question whether gambling sponsors have a negative impact on fans or not as the debate seems far from over. According to industry experts, fans have always had mixed reactions when it comes to casino sponsored clubs. The morality debate on gambling sponsor deals in sports remains fierce, and gambling addiction experts are warning of the associated dangers, even leading to political debate in the Parliament. At the same time, every team with ambitions depends on sources of income, with a grand portion of it coming from the gambling industry. Casinos and bookies tend to award a lot more money than sponsors in other industries explaining the popularity of these operators.
Normalisation of Gambling
Gambling sponsorship in football is debatable for many reasons. According to those against gambling, the association of football clubs with online casinos and bookmakers seems to send out the message that gambling is safe and synonymous to the activity of watching sports games. Similar to what happens when celebrities act as brand ambassadors, the image transfer can also occur in the domain of professional football or other sports. Fans may link logos of gambling companies to shirts of teams like Everton, seeing their daily business as a normal activity. It should not be forgotten that gambling should not be a daily activity due to the risks. It is also prohibited for underage players.
Risk of Problem Gambling
According to data from the Gambling Commission, there are now more than 400,000 people in the country affected by problem gambling. The study also suggests that a further 2 million are considered part of a risk group. Despite those in favour of gambling sponsorships state that the involvement of betting companies does not influence their perception of betting companies, it is expected that a lot of people will show some sort of interest in the company seen on the front of the shirt, possibly leading to gambling activities and running the risk of getting into problem gambling. Most of the betting companies that have deals with football clubs have a website and/or a mobile app, facilitating access to their platforms where the betting activities can be performed.
Exposure to Minors
In an article by the Guardian, the medium refers to a report that shows that 25,000 children in Britain are problem gamblers. According to the data, 370,000 children in the ages between 11 and 16 years participate in some sort of betting activity at least once a week. With betting ads littered all over football fields, the numbers of young people exposed to the betting culture seem to expose everybody to bookmakers and other online betting platforms, including those that are underage. Minors have also shown to be able to link the logo of a gambling company to the shirt of their favourite football team, proving that people from all ages capture the messages by gambling companies promoting their brands via football.
The Commercial Impact
Online casinos and football clubs share a relationship where they seem to feed one another. In professional football, a solid financial situation is one of the requirements to be successful in the long term. Betting companies invest millions of pounds in the clubs, as a platform to reach their target audience. Apart from via shirts and other sports wear, online casinos can sponsor in the stadium, and via social media as well. The combination of all the sponsored activities will add millions of pounds to the clubs budget which can be spent on transfers, stadium, training facilities, youth teams, and whatever it deems necessary.
As competition in the Premier League continues to increase, clubs need to do everything they can to get and to remain on top. Betting sponsors not only invest money in the clubs to increase brand awareness, they also help to improve the training facilities, and support the local community. According to Daily Mail, the deals in the Premier League are estimated to be worth a combined £ 100 million a year. This is an astonishing number, but it becomes much easier to understand it when you know that about half of all teams in the EPL have betting companies as their main kit sponsor. In such a betting dominated setting, it is now very hard to imagine the football industry without the gambling industry. Although not all betting companies are originally UK based, it is estimated that the turnover for online gambling in the UK is around £5 billion a year, explaining why this industry has so much money to spend on promoting their websites. It also explains why football teams would rather team up with a bookie or online casino rather than with other companies.
Why Do Betting Companies Team Up With Football Teams?
The most obvious reason is that it gives bookies and casinos a lot of exposure to potential customers. A casino that sponsors a football club will have its logo on the team's shirt, which means that it will be seen by millions of people around the world. The Premier League is the most popular football competition in the world with followers living in all continents. Within a rather short time frame, a brand can gain global exposure. With more than two billion people watching football (of all competitions) on a regular basis, it becomes very clear why betting companies are willing to pay huge sums of money to sponsor clubs.
Part of the Audience
Also, football fans are part of the same audience that betting companies want to target. Most fans in the stadiums or in front of the screen at home or at the pub are adult men who have an interest in sport. With ticket prices and season tickets skyrocketing year after year, most of the people in the stadiums have an income as well. The people watching the football games are also the ones that are most likely to gamble. As most bookmakers, they are able to reach their target audience, which isn't always obvious as they are mainly active on the internet and some would call them a "faceless" company. Sponsor deals help them shape their brand image, with a logo, slogan, and url being the most important.
Changing Perceptions
Additionally, sponsoring a football club can help to change people's perceptions of the online casino industry. Often seen as a harmful activity, online casinos want to change the perception of their company, underline the importance of responsible gambling and contributing to social programmes for local communities. A betting company can use its sponsorship of a football club to enhance its brand image and maybe even that of the industry on the whole. It wants to position itself as a responsible player on the market.
What Are The Risks For Football Clubs?
Despite the benefits, there are also some risks that football clubs need to be aware of before they team up with betting companies. As not everybody is in favour of gambling and some might have a certain level of aversion towards it, it may damage the club's reputation. Here is what football clubs should be aware of:
Negative response: every club signing a deal with a casino initially receives hate mail because of the company's background. This is particularly true for conservative fans or those that have been affected by problematic behaviour.
Scandals: although less common today, thanks to regulation and licensing, gambling companies can still get into scandals which could reflect badly on the club. This, however, is not unique for the gambling industry and can affect whatever type of company.
Associations with gambling: then there is also a danger that the club could become too closely associated with gambling activities and problem gambling. This could lead to a negative perspective of the club, especially if a club partners with different brands that are active in the field of (online) gambling.
Photo by Unsplash