Liverpool: Fans criticise Jordan Henderson vs Leicester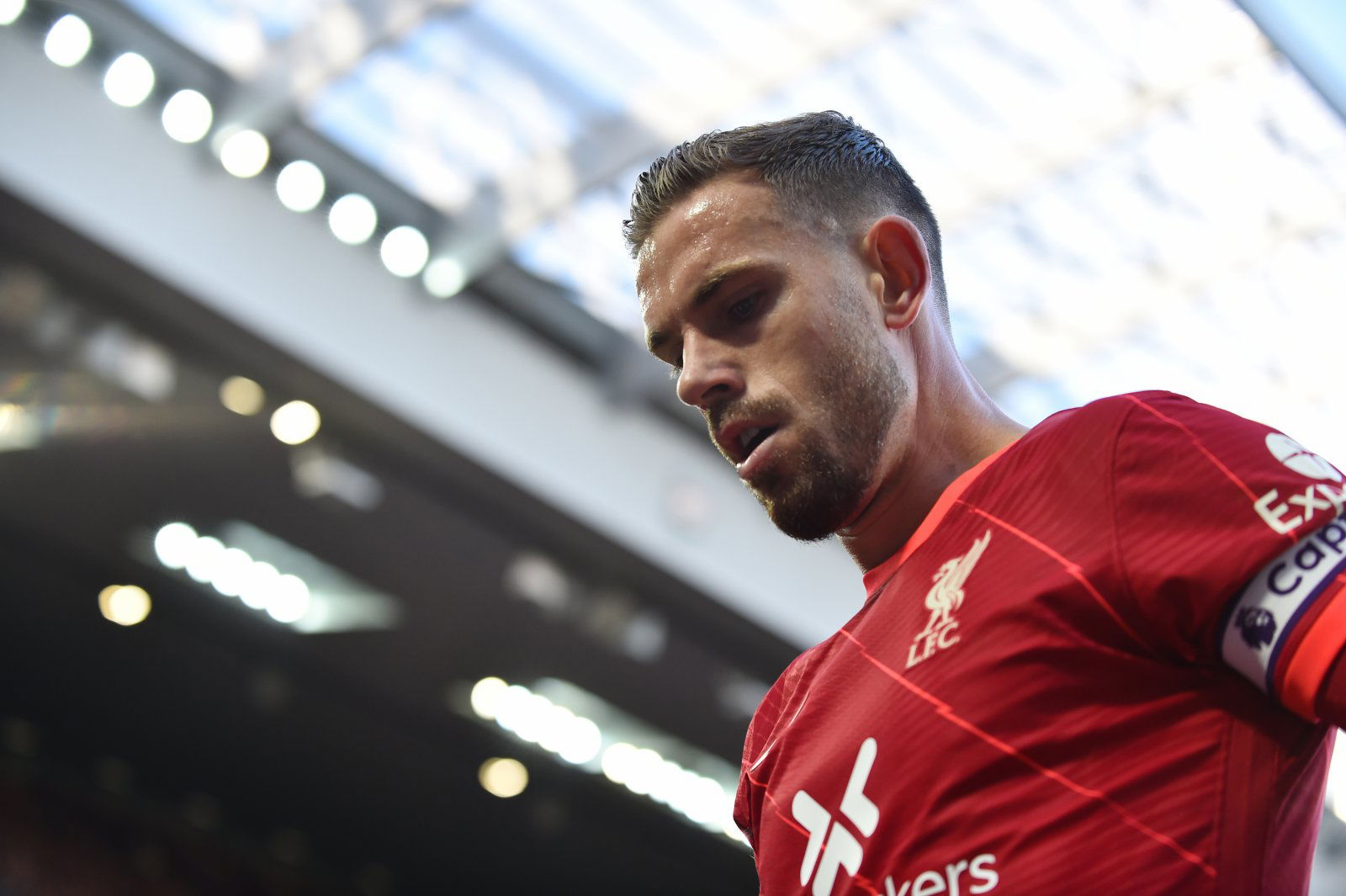 Many Liverpool fans voiced their frustration with Jordan Henderson during the Premier League clash with Leicester City on Tuesday night. 
Liverpool were looking to return to winning ways after their six-game streak was halted by a 2-2 draw with Tottenham Hotspur on 19 December.
Leicester, meanwhile, were facing a title contender for the second time in three days, having lost 6-3 at league leaders Manchester City on Boxing Day.
Henderson's Leicester struggle
Henderson returned to the starting line-up after missing the Spurs draw through illness.
Jurgen Klopp selected him alongside Fabinho and Alex Oxlade-Chamberlain in his three-man midfield.
He took on three shots from range in the first half of the match, but all three of them missed the target.
The Reds skipper also misplaced 13 of the 47 passes he attempted, meaning his accuracy was only 72 per cent.
Here's what a selection of supporters on Twitter made of the 31-year-old's display at The King Power Stadium, as he was eventually withdrawn for Roberto Firmino while the Reds fell six points behind Manchester City…
These Liverpool fans lay into Henderson
"Henderson has been abysmal"
Credit: @Liverpxxl
"Every week I shed another tear at the fact that we extended henderson's contract"
Credit: @RHLFC7
"Henderson can't keep getting away with these performances"
Credit: @kwaku_tvb
"Henderson disasterclass and mane awful"
Credit: @kop_for_ever
"Love watching Henderson sky volleys into the 30th row"
Credit: @commenterlfc
"Get Henderson off immediately and terminate his contract. Awful awful player, who gave this imbecile an extension?"
Credit: @LaVillanelle
In other news, fans mocked this Mohamed Salah claim.