Liverpool: Kylian Mbappe deal this summer 'almost impossible'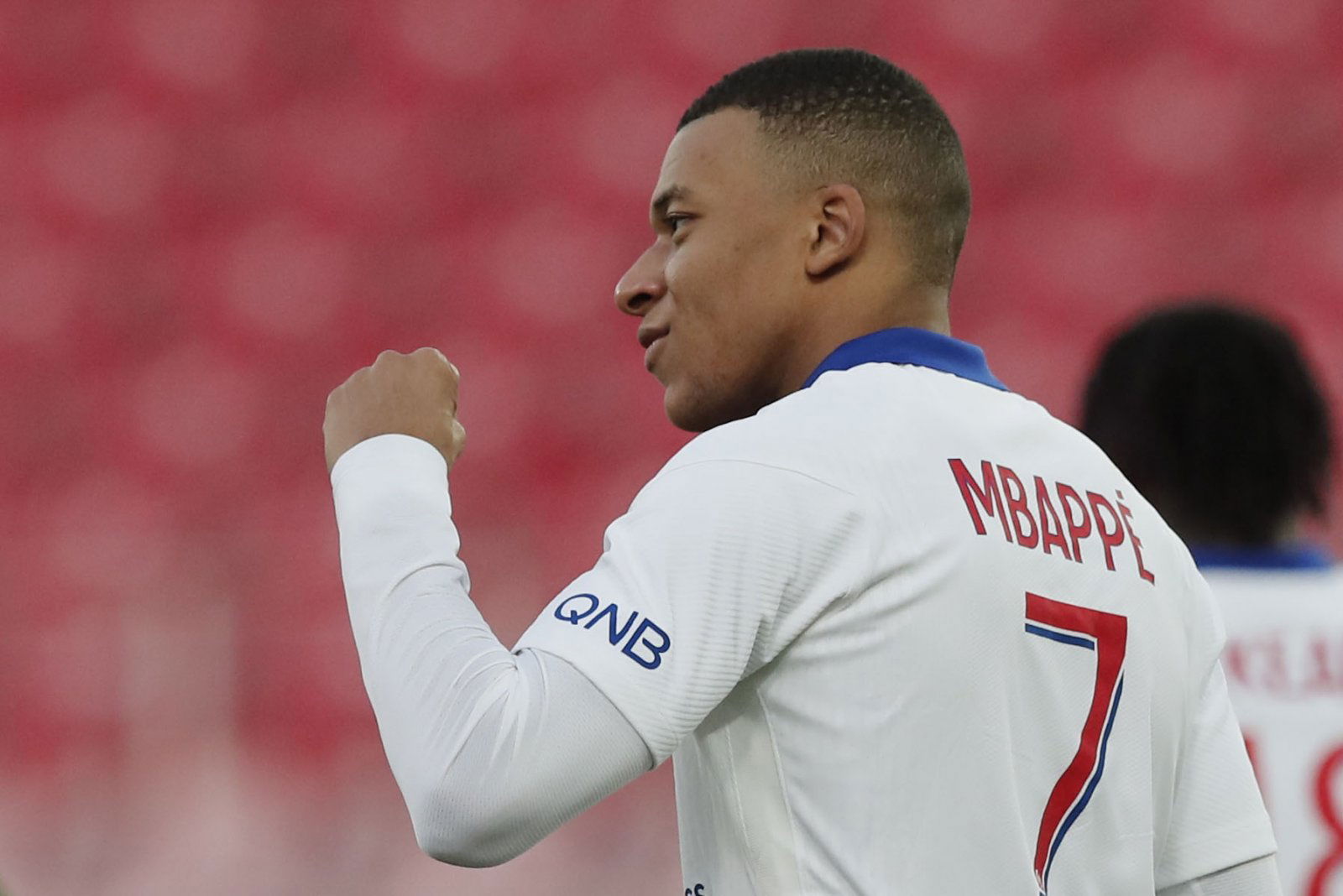 Liverpool have made an enquiry about Paris Saint-Germain's Kylian Mbappe but the 'sense is' it isn't a deal they can do this summer.
That's according to Chris Winterburn, a journalist for Marca, who revealed the Reds would have to sell one of their current stars to make a move possible.
The lowdown
As Winterburn's report notes, Mbappe is about to enter the final year of his contract at the Parc des Princes, meaning he has the right to a leave on a free transfer next summer.
The Frenchman's statistics at PSG are breathtaking, with 132 goals and 61 assists in 171 appearances.
Last season, he scored 42 in all competitions and finished as top scorer in Ligue 1 with 27, seven clear of nearest challenger Memphis Depay.
Even though his deal is winding down, he's valued at a whopping £144million by Transfermarkt.
The latest
According to Marca, Liverpool have sounded out the possibility of a transfer, albeit 'more out of hope than expectation'.
The Reds would probably need to sell Mohamed Salah or Sadio Mane to raise sufficient funds for the move.
PSG, the report adds, won't countenance a sale this summer simply to 'avoid the financial loss' of the 22-year-old departing on a free transfer.
While there would be no transfer fee per se in 2022, if indeed Mbappe chooses not to extend his stay in the French capital, the move would still involve a signing on-fee, payments to agents and potentially the highest salary in world football.
Liverpool 'can't afford' to meet Mbappe's demands, 'nor would they want to'.
The verdict
Mbappe to Liverpool seems likely to remain in the realm of fantasy. Even if Salah or Mane were to be sold, which feels unlikely in itself, the Reds know that making the move would probably obliterate their wage structure.
The Reds might find themselves anxiously watching on, praying Mbappe doesn't end up in the hands of one of their rivals, with perhaps the best case scenario a move to Real Madrid – rather than the likes of Manchester City or Chelsea.
He's so good that, with the right team assembled around him, he could be at the dominant figure over the next decade of football, much in the same way Cristiano Ronaldo and Lionel Messi have been.
For now, Reds fans will have to take links with the superstar with a bucketload of salt.
In other news, fans react as an exciting image emerges.