Liverpool: Emile Heskey reacts to Roberto Firmino's 2020/21 dip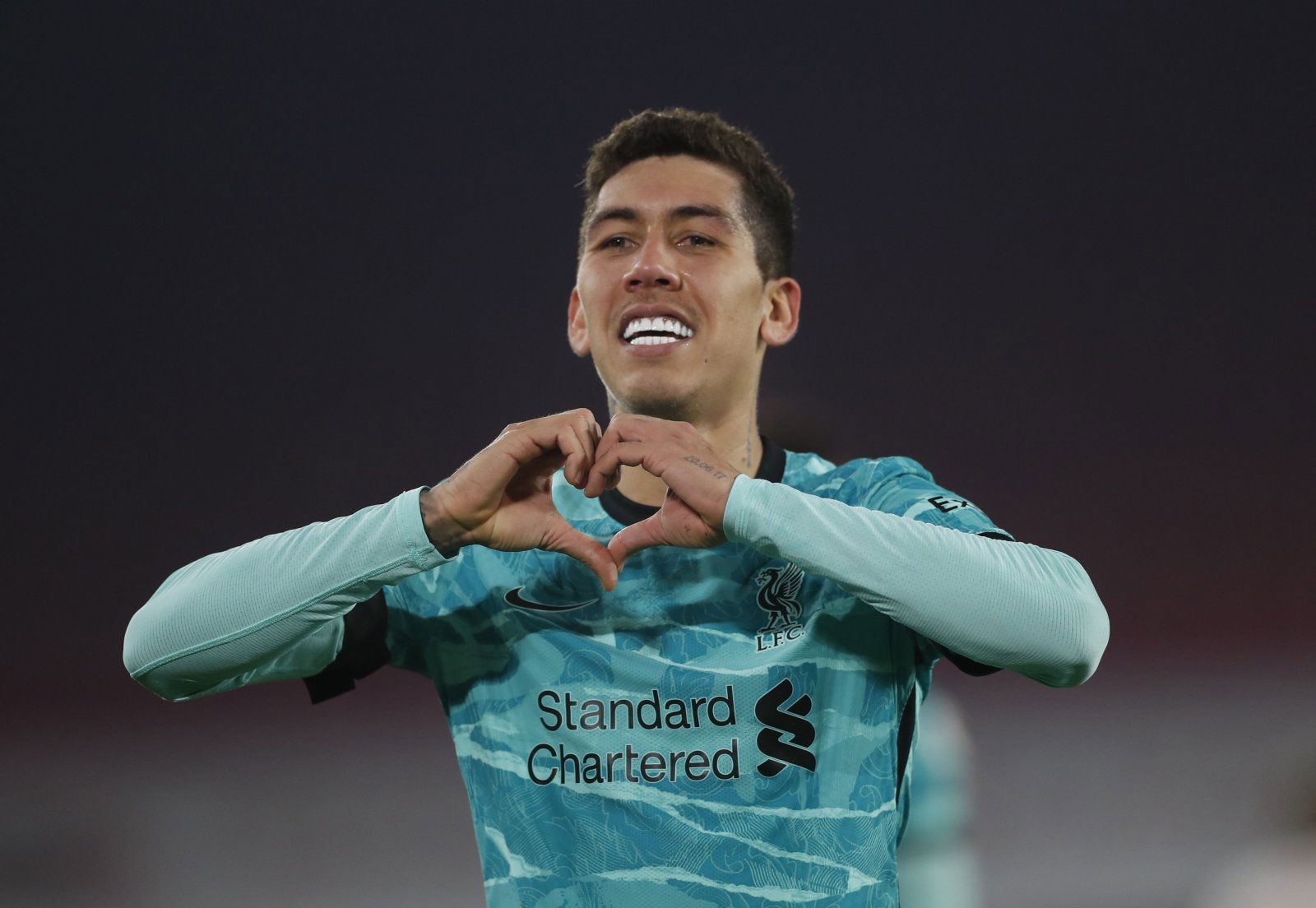 Former Liverpool striker Emile Heskey believes that Roberto Firmino should step aside for a more clinical striker in the summer.
Firmino out?
The 29-year-old has been criticised by pundits and segments of the Kop faithful this season after what has been a forgetful 2020/21 campaign for the reigning Premier League champions.
Firmino has scored just six goals in 26 games, 11 less than his teammate Mohamed Salah and one less than Sadio Mane (Whoscored).
With this in mind, summer signing Diogo Jota shook up the formidable front three by starting off his Anfield career with a bang, scoring five times in his first nine games – putting serious pressure on Firmino's place in Jurgen Klopp's side.
Speaking to Rousing The Kop, Heskey believes that the time has come for Firmino to be taken out of the team – but not sold altogether.
"There was a time when we were speaking and I said that they should bring [Firmino] out of the firing line," he said. Let him relax a little bit, let him watch from the sideline, let him get his confidence back up and they did that. He slowly started to improve.
"Now I'm thinking they need to look for someone else and he should be second choice. I think he would be great to be dipping in every other game.
"For Liverpool, they need someone who's going to get them 15-20 goals a season, every season. I think it's time for him to take a backseat now."
Transfer Tavern Verdict
Liverpool's front three have been playing together since 2017 and have performed relentlessly right up until this season. It was only a matter of time until the magic wore off to some degree.
The year of their first Premier League title defence proved to be exactly that. It has been no secret that Firmino was outperformed by Jota when fit.
We agree with Heskey here – maybe Firmino would benefit from being taken out of the spotlight. The Brazil international should not be sold as he is a unique player in his own right though – he is crucial to Klopp's squad and style.
In other news, Liverpool fans split down the middle as news involving 22-goal Klopp star emerged.