Manchester City: Aguero image excites fans
Many Manchester City fans have been reacting with joy to an image which shows that Sergio Aguero – who has not played a very significant role for Pep Guardiola's side this term after suffering a knee injury, a hamstring injury and testing positive for the virus at the root of the global pandemic – is now back in training. 
As explained by the Daily Mail, the Argentinian striker returned to training with City on Monday with his teammates who weren't involved in the club's 4-1 win over Liverpool on Sunday. 
This image of Aguero was initially shared by the current Premier League leaders' official Twitter account before it was relayed by Man City news Twitter account @City_Xtra, and as it was, lots of Manchester City fans replied to their post to react to this revelation. 
So, how have these Manchester City fans been reacting? 
This image drew a largely positive response from many Man City fans, who seem excited by the prospect of seeing Aguero back in action for their club.
"AGUEROOOOOOOOOOOOOOOOO"
"Yessssss"
"Suiiii"
"Unleash this beast against Spurs."
"The king is back!!!!"
"Let's Goooo"
"finallyyyy"
"Fantastic!! PL will be pleased???!"
Have Man City missed Aguero?
YES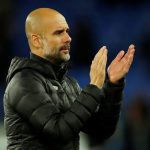 NO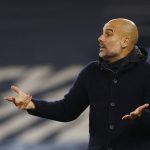 In other news, this image of Mohamed Salah had many Manchester City fans raging.