Manchester City: Salah image enrages fans
Lots of Manchester City fans have flocked to Twitter to react to a post from City news Twitter account @City_Chief which shared an image of Liverpool attacker Mohamed Salah going down in the box in Sunday's Premier League clash between their club and the Reds. 
Pep Guardiola's side won the game 4-1, with Liverpool's only goal coming from a 63rd-minute Salah penalty. The Egyptian won the spot-kick himself, as City defender Ruben Dias was deemed to have pulled him down. Journalist Rob Smyth declared that this was a 'clear penalty' in The Guardian's live blog on this fixture. 
However, it's clear that not many Man City supporters would share that view, as they've been slating Salah in response to this tweet from @City_Chief. 
So, how have these Manchester City fans been reacting to this image? 
A lot of City supporters seemingly feel that this image shows Salah went down with minimal contact from Dias, as they've been replying to this post to slam the 28-year-old, suggesting that he went down too easily.
"Exposed"
"Embarrassing I'd be ashamed"
"Ultimately it's pathetic, undignified, embarrassing, desperation by the defending Champions."
"I'm embarrassed for him. Perhaps it time he went to Madrid."
"Honestly still can't believe this was given. The most blatant dive I've ever seen"
"Was this even reviewed? What a joke decision that was. Didn't matter in the end though, did it!! #onefour"
Was Salah fouled by Dias?
YES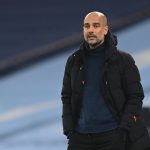 NO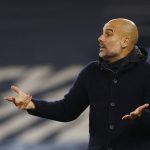 In other news, many Manchester City fans were left raging by Jurgen Klopp's pre-match comments ahead of Sunday's game.