Everton: Fans rage at Morgan Schneiderlin after 'atrocious' outing against Norwich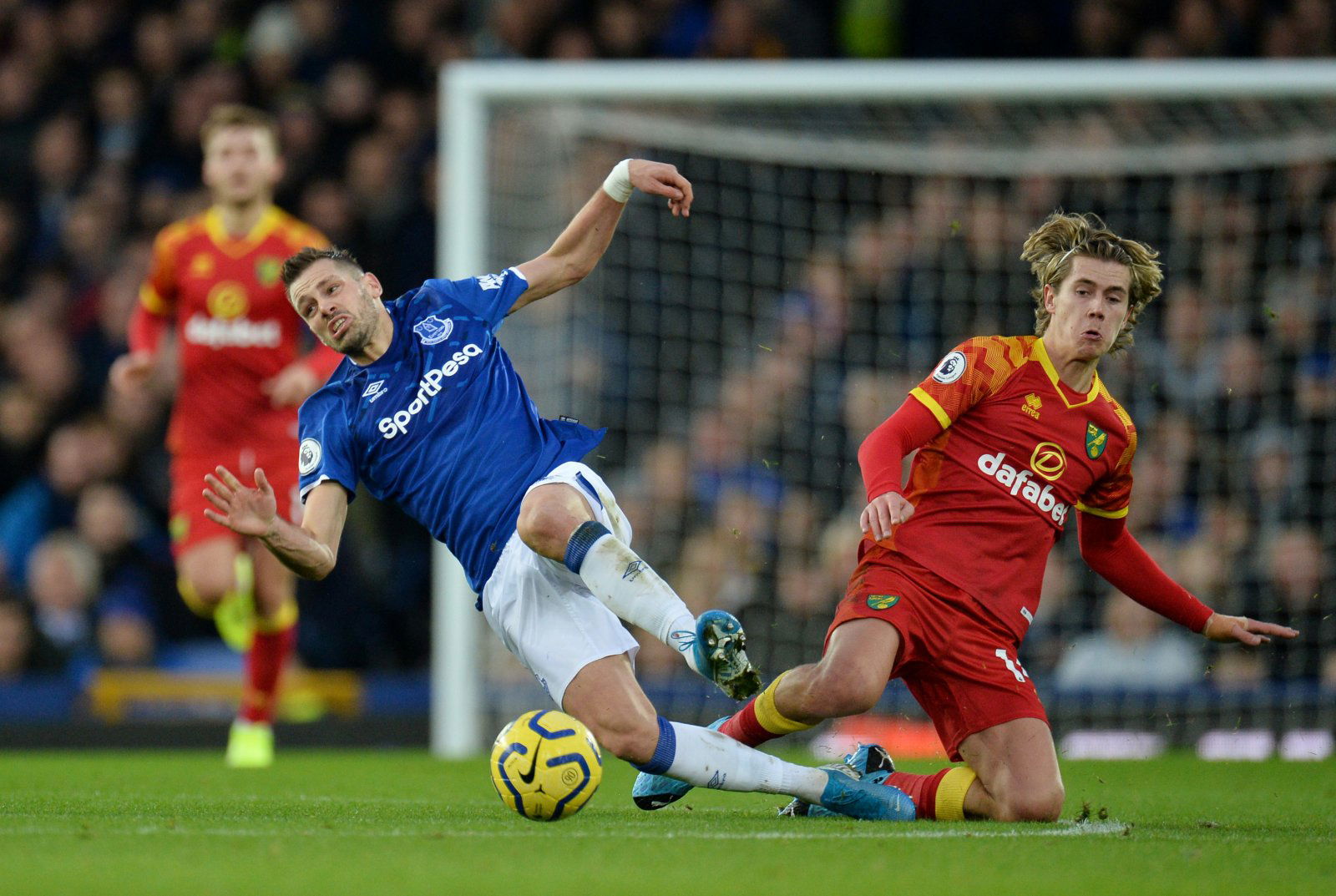 Everton fans have slammed midfielder Morgan Schneiderlin after his performance during their 2-0 defeat against Norwich City on Saturday.
Goals from Todd Cantwell and Dennis Srbeny for the Canaries ensured that the visitors took all three points back to Norfolk — and deservedly so.
Would you welcome the return of David Moyes?
Yes
No
There were many players during the game that supporters took aim at for not performing up to the standard that is required at Goodison Park, Schneiderlin was targeted more than most for his showing.
Schneiderlin, 30, appeared to be a passenger for most of the game and his passing was off when it came to starting new attacks for Marco Silva's side.
He was taken off after 56 minutes of play and was fairly ineffective for the time he was on the field.
Supporters were furious about the performance of the Frenchman and made their feelings clear on social media.
Here you will find some of the angriest reactions from Everton fans:
Schneiderlin lets the midfield runner run right past him there atrocious

— El Pivote (@elpivoteftbl) November 23, 2019
Schneiderlin is a huge liability with a yellow

— Joe Orr (@jorr_54) November 23, 2019
Ratings
Pickford 0
RS 0
Mina
Holgate. 0
Digne.0
Schneiderlin Minus 10
Siggy 0
Tom 4
Richarlison 0
Walcott 0
Tosun 0

Manager Minus 100

— Kingburnsey (@kingburnsey) November 23, 2019
That moment when Schneiderlin was about to pass backwards and the Paddock shouted "No" so he tried to turn and ended up giving away a throw-in.

Everton that.

— NSNO.co.uk – Everton website (@nsno) November 23, 2019
Never mind bringing Arteta in as manager, just stick him in midfield over Schneiderlin mate he's the bane of existence

— Vote Labour🌹 (@jpends_) November 23, 2019
Today was a perfect opportunity to play kean Gordon and iwobi plenty of pace and creativity and it would of got the crowd excited instead of the dreadful sigurdsson and tosun and walcott as for schniederlin just play nobody instead hes a hindrance #silvaout @Everton

— craig johnstone (@cjohno1001) November 23, 2019
Don't ever wanna see schneiderlin or Sigurdsson in an Everton shirt again. We spent 75 million pound on them 🤢 this clubs a mess

— Royal Blue (@RoyalBlue1878_) November 24, 2019
Could see it happening a good few seconds before the ball fell to cantwell. Pathetic & lazy from schneiderlin – unforgivable

— Sam Fearon (@SamSamfearon) November 24, 2019