Joe Gomez's new contract at Anfield completes a wonderful, albeit tricky, rise for the English defender. It hasn't been all smooth for him since he moved to Liverpool from Charlton, but the form that he's displayed this season has proven his talent, and he deserves every step of praise that he has received and will continue to receive going forward. 
Not only does his rise prove his own personal quality, but it also highlights that of Jurgen Klopp.
Few managers would have offered a young player that has relatively little experience and who has suffered a few injury problems over the years an immediate role in the team, but Klopp clearly liked what he saw, and with good reason.
That bodes well for other young Liverpool players, as it highlights the simple fact that if you're good enough, you'll get a chance at Liverpool. And the same can't be said for so many other teams in the English top flight.
For the players that are perhaps on the verge of being good enough to play regularly for the Reds, that must leave them feeling very excited, and one man that certainly has the quality to do so is Harry Wilson.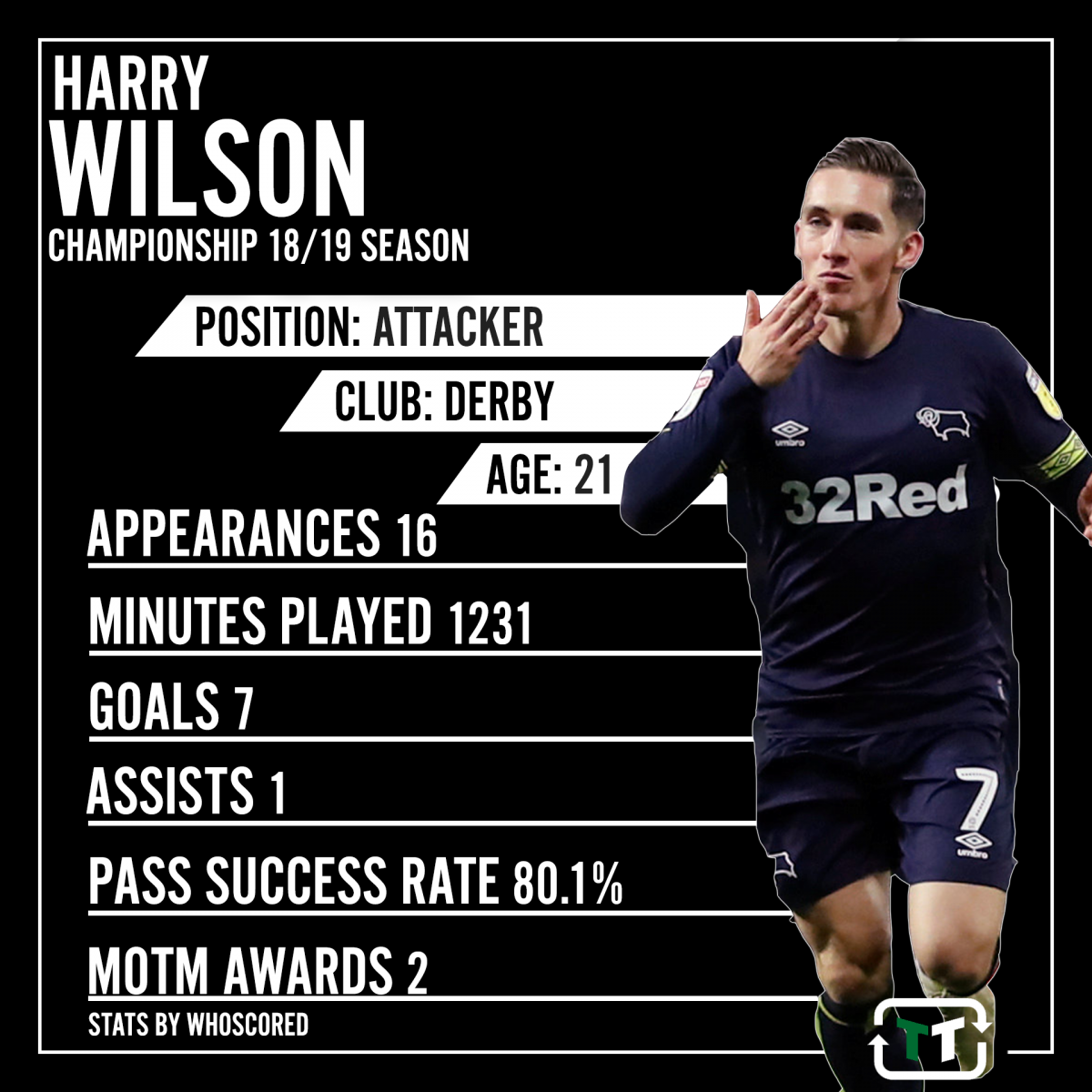 Wilson has enjoyed, like Gomez, a fantastic season, albeit in the Championship rather than the Premier League. He began the campaign as a good player for Derby, but he's since transitioned into one of the league's best players. Offering tremendous dribbling, drive and quality on the ball, he's a fantastic option down the wings for Frank Lampard's men – and he's only growing in significance.
Undeniably, he's become best known for his ability from set-pieces, and whilst his quality in this sense cannot be undervalued, the fact is that he's got so much more to his game. He's bagged 7 goals and got 1 assist this term, and Frank Lampard has repeatedly spoken of how highly he rates him.
For Liverpool, then, as a team that are clearly planning for the future, Wilson must be on their minds. He's a player with incredible potential, and if Klopp can turn Gomez into one of England's best defenders – just think of the impact that he can have with Wilson.
If he's able to carry on with his fine form as the campaign goes on, Jurgen Klopp cannot ignore him any longer.
Thoughts?
Like what the TT have on offer? Sign up for more notifications!