Man City fans are loving Jadon Sancho after his England call-up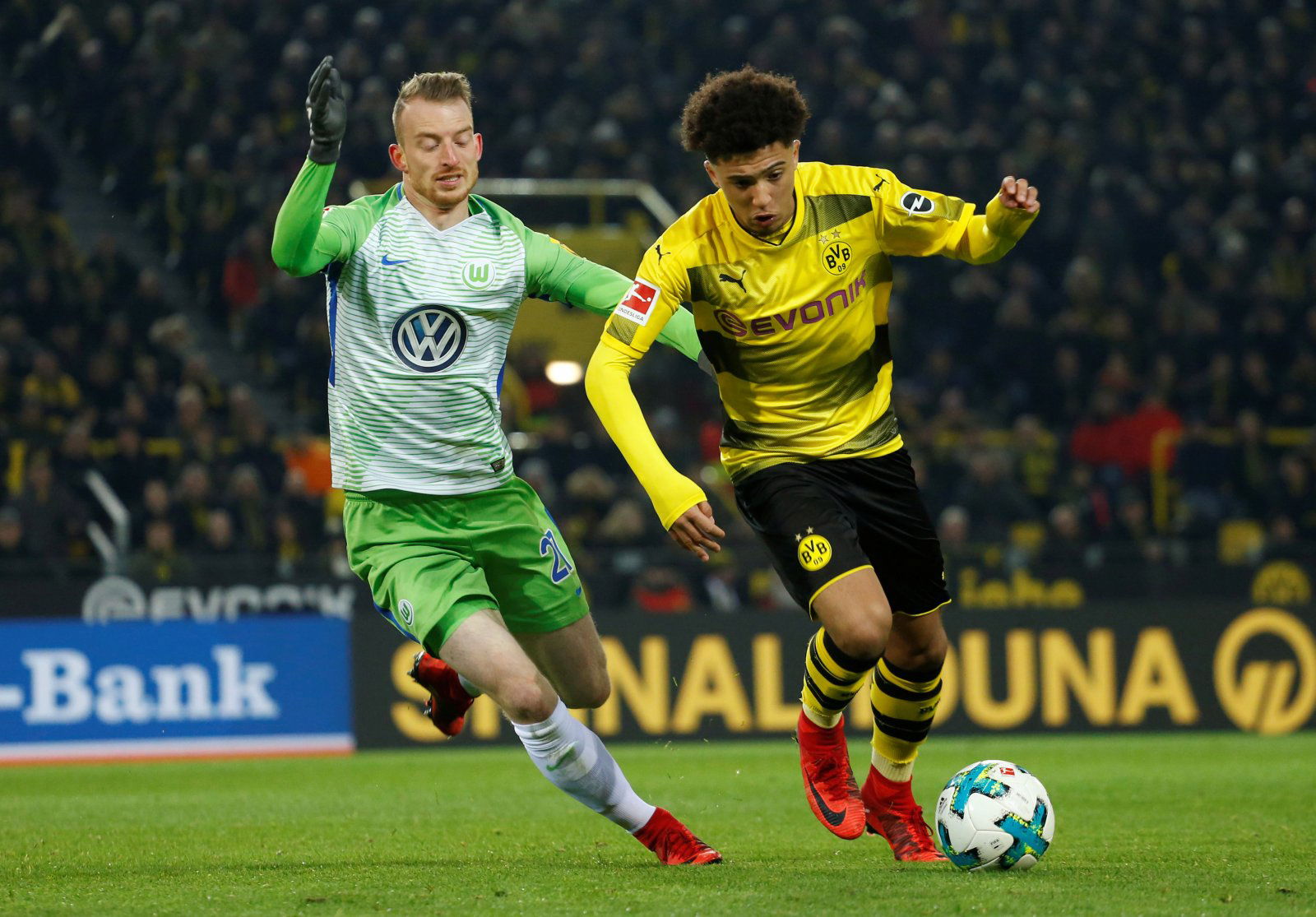 Man City have, over the years, had it all their way as far as transfers are concerned. Their big riches have allowed them to bring in a few major names, and though they haven't always got what they're looking for, more often than not Pep Guardiola and the managers that preceded him have been able to build tremendous squads.
However, they've also lost a few good players along the way, and one such player was Jadon Sancho, who is rated at £18m by Transfer Markt. He left for Borussia Dortmund back in 2017, likely owing to frustration due to a lack of game time, and it's fair to say that he's flourished since leaving the club.
He's picked up 1 goal and 5 assists so far this season, despite not starting a single league game, and he's now been rewarded with his first call-up for England.
Man City fans, then, have been quick to respond to the call-up, and it's fair to say that they're loving the teenager. Many are happy for him, whilst others are desperate for him to move back to the Etihad.
Take a look at what fans have had to say below…
Can't wait til we buy Sancho back for £100m

— Josh (@jp_mcfc) October 4, 2018
As much as City we're left powerless, losing Jadon Sancho was an absolute blow. He has also demonstrated to other young talented players that they don't have to settle for a slow introduction to first team football, they can go out and find it.

— Daniel Spooner (@Spooner_MCFC) October 4, 2018
happy for sancho, hopefully one day he comes back to City, or atleast not to Liverpool or United.

— Aj (@Abhi_mcfc) October 4, 2018
Does anyone know if #MCFC have an option to buy on Jadon Sancho? Imagine him, Foden, Diaz, Sane in the same team!

— Terry Cordeiro (@terryc_uk) October 4, 2018
Way to go jadon come back home now

— Faraz Junaid (@Faraz11092001) October 4, 2018
hope city got buy back clause for sancho

— Lee Bong Bong (@HHH816) October 4, 2018
Frustrating seeing Sancho doing so well right after they sold him. Not gonna lie.

— JS (@vancityjs) October 4, 2018
Man City fans – thoughts?
Let us know below!