Tottenham fans on Twitter agree with Parlour's Winks assessment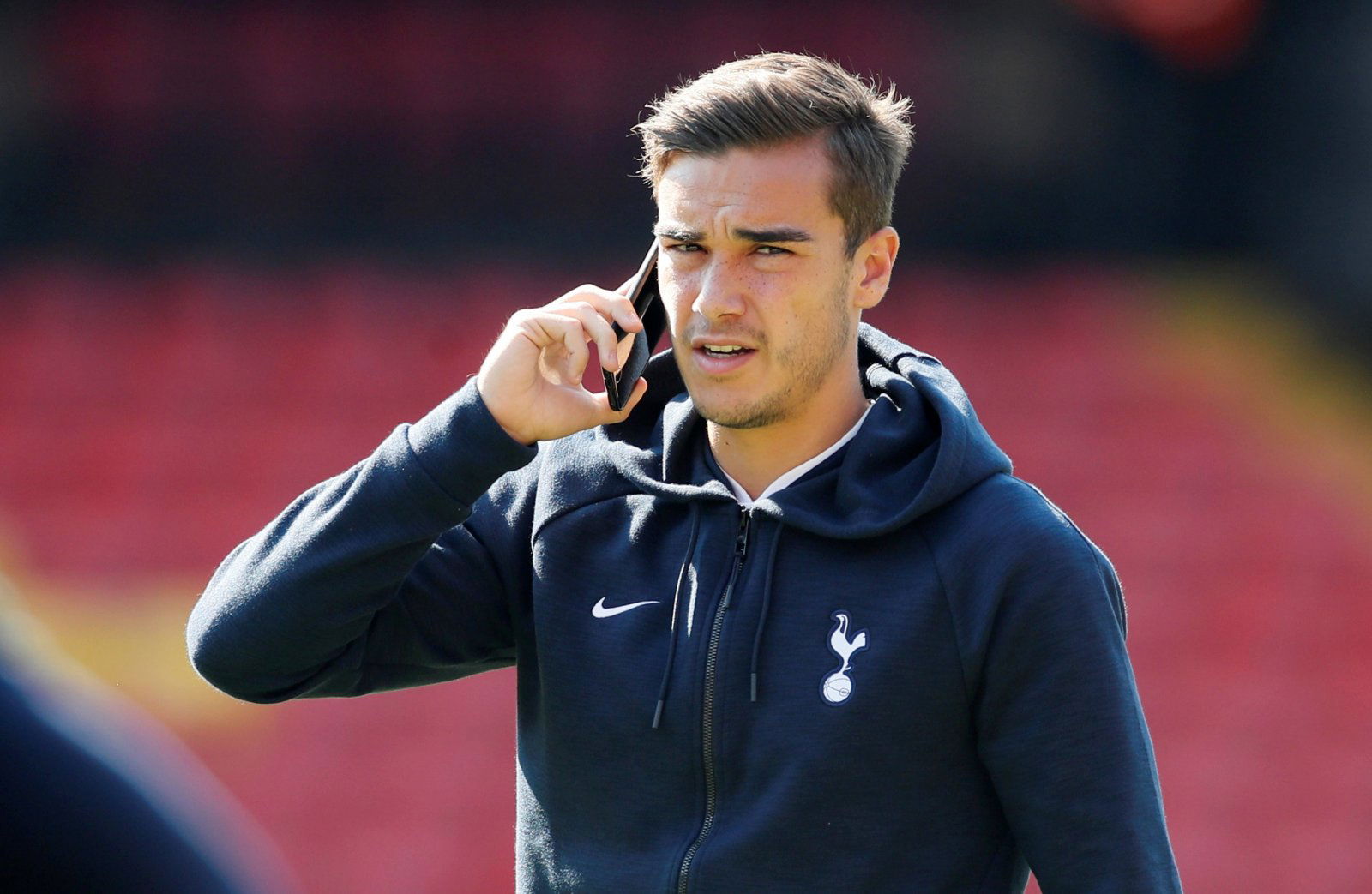 To a lot of Tottenham fans, Harry Winks is a perfect example of what the club are about. The young midfielder came through the club's academy and has shown plenty of times that he can handle the pressure on the big stage. However, ex-Arsenal man and pundit Ray parlour has claimed that he wants to see Winks be braver with the ball and that it's not all about possession stats.
Ray Parlour says Tottenham Hotspur midfielder Harry Winks must do more than just retain possession if he starts for England this evening:

'Winks needs to be braver, I don't like possession stats because it is about what you do with the ball!'#THFC #COYSpic.twitter.com/TiNQthIMBY

— Last Word On Spurs (@LastWordOnSpurs) 15 October 2018
Whilst the Lilywhites may not like the mouth that the words came from, they can't deny that the words themselves make a lot of sense. Winks is a midfielder who very rarely turns the ball over to the opposition, he has a neat passing range and more often than not he's the key man in Tottenham's double-pivot, operating next to a ball winner such as Eric Dier or Victor Wanyama.
The news has been confirmed that Winks will be starting tonight as England face Spain in the UEFA Nations league and they'll be keen to avenge their defeat over the Spanish that he suffered back in September at Wembley, however, it won't be easy. Gareth Southgate's young three lions will be in for a rest test and it will be up to the likes of Harry Winks to step up and prove people like Ray Parlour wrong as he aims to make himself one of the first names on Southgate's team sheet for coming England fixtures.
You can read The Lilywhites' thoughts on Ray Parlour's comments here:
Completely agree with parlour. This is why Alli passing stats are poor but key stats like goals and assist for spurs are always some of the best in the premiership. His always looking to make something happen rather then play it safe

— Jay Izzet (@JayIzzet) October 15, 2018
Harry Winks has the potential to be a top player but Parlour is right he needs to do more than just retain possession, which Tom Carroll was good at. Need to see more of those driving runs he did against Cardiff and look to make things happen going forward.

— Kevin Flanagan (@flanagan_58) October 15, 2018
Spot on tbf only just come back tho

— Charlie (@CharliePren) October 15, 2018
Fair enough.. he has the potential to show so much more. Exciting future for Harry

— drewstylez (@drewstyle89) 15 October 2018
He's actually right to be honest. The season Leicester won the Prem, the stats showed they had least possession

— Joanne Muhammad (@joannethejenius) October 15, 2018
Winks is a great player who needs to learn from Luka Modric.

— Timbertony (@ttimbertony) October 15, 2018
The Lilywhites are keen to see Winks act on the Parlour comments and show what he's capable of