West Ham fans on Twitter desperate for one more year with Zabaleta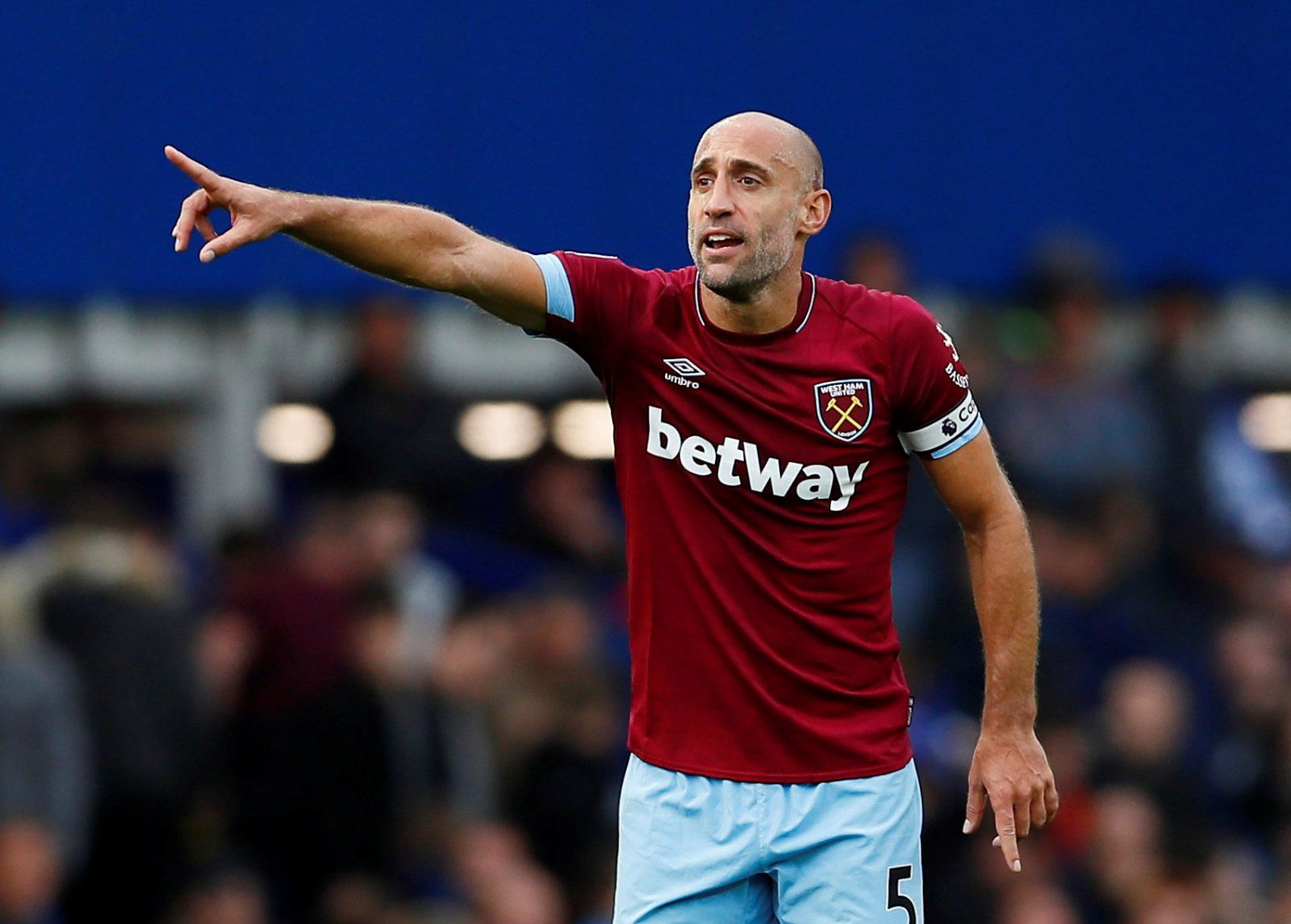 Since he signed for the club in summer 2017 Pablo Zabaleta has been a big part of West Ham. The Argentine right-back has shown what he's capable of in the Premier League even though he's getting on a bit now at the age of 33. It's true that he's not still got enough in him to thrive under Pep Guardiola at The Etihad, but West Ham is a perfect fit for the veteran defender.
Looks Luke Zabaleta wants a new challenge in the summer. Really hope he changes his mind and stays. Can't remember the last time we had a RB that good #KingZaba pic.twitter.com/IePG0YYMES

— West Ham Transfers (@westhamtransfer) 5 November 2018
According to The Manchester Evening News, Zabaleta wouldn't be against following in the footsteps of his former boss Pep Guardiola and moving to Qatar to see out the rest of his career. That would only be a few years at most you'd imagine as the defender has also highlighted his interest in completing his coaching badges. The Manchester City legend has already acquired his UEFA B-Licence and will now be looking to do his A-Licence.
The article in the Manchester Evening News also claims that Zabaleta has spoken to Khaldoon Al Mubarak, The Manchester City chairman, who has claimed that the door is open for a City role as a coach when he does hang up his boots. For now, though, West Ham United fans will be keen to see Zabaleta extend his stay at The London Stadium by at least one more year as they love having him on the right-hand side of their back four.
You can read The Hammers' responses to the Zabaleta news here:
Give us another year @pablo_zabaleta #baller

— Mark Smith (@marksmudge67) 6 November 2018
Fredericks better learn quickly

— Peadar MacÍomhair (@bigpete1974) 5 November 2018
Any truth in this @pablo_zabaleta ?

— louis day (@louisday86) November 5, 2018
I don't believe this.
The article I read said Qatar.
I mean, for god sake that's not a challenge, that's just a holiday he can do without…

— Alex (@CaptinTom) November 5, 2018
Give him the armband

— Tom reeves (@reevesyboi93) November 5, 2018
#one more year for zaba!!

— andrew wickstead (@AndrewWickstead) November 6, 2018
Or even a non-home grown player have so much passion for our club in recent times. (Maybe excluding snodgrass)

— Lucas (@lucasnaz25) November 5, 2018
The Irons are desperate to get at least one more year from Zabaleta and will hope he can extend his stay in Stratford.