Glasgow Rangers: Fans rage at Keith Jackson article
Glasgow Rangers and the rest of Scottish football will be waiting eagerly to see whether Hearts and Partick Thistle can prevail in their court case against the SPFL.
The case itself will begin on Wednesday, with those two aforementioned clubs looking to either keep their places in their respective leagues, or receive compensation due to what they deem to be unfair relegations. They have a strong point, to be fair – it is hard to see how either side can be demoted given that they were both still in a position to stay up.
Can Keith Jackson be trusted?
Yes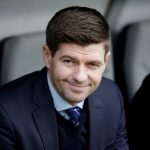 No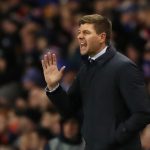 Keith Jackson has put together an article for the Daily Record in which he looks forward to the court proceedings, and he has written that both sides could regret their decision to go to court if they do not win. This has attracted the attention of plenty of the Gers supporters – who have had problems in the past with Jackson – and they are not happy to say the least. They have taken to Twitter to share their thoughts, and you can see some of the best comments from the social media platform below.
A don't know how you still have a job you must be the worst journalist out their everything you write is just utter nonsense.

— jamie graham (@thejiii) June 29, 2020
A proper journalist would be backing the victims of corruption , but no , you put the boot in at every opportunity. Shame on you !

— CHARLIE MURDOCH 🇬🇧🏴󠁧󠁢󠁳󠁣󠁴󠁿 ❤ (@murdoch_charles) June 29, 2020
Keith. If you seriously think that in 2020, people don't know what paid for PR puff pieces look like, or what they are trying to do, your desperately mistaken.

You're supposed to be the fourth estate, not a shill.

Embarrassing doesn't cover it.

— The Bear Necessities (@TheBearNecessit) June 29, 2020
More threats.

— Gordon Ross (@ClearBlueAir) June 29, 2020
It's just drivel – sentence after sentence with no weight, no substance and references to unnamed Clubs who are apparently furious that Hearts and Partick have taken legal action.
Aye, those same Clubs who were given a choice on whether to support an independent investigation!!!

— Petrocelli (@caltat) June 29, 2020
The start of the big shameless push for the SPFL. A bought man.

— Dado (@mendrinkmilk) June 29, 2020
Let us know what you think!