Rangers: Fans slam Alexey Sorokin comments
Glasgow Rangers fans are livid with comments from from a member of the FIFA Council, Alexey Sorokin, who said it is a waste of time criticising the length of the ban Ondrej Kudela received for racially abusing Glen Kamara.
The Gers were knocked out of the Europa League last month by Slavia Prague after losing 2-0 at Ibrox, but that match in particular was marred by an allegation of racial abuse made by Kamara towards Kudela. Kamara was then accused of assaulting Kudela in the tunnel.
Follow an investigation from UEFA into the allegations, Kudela received a 10-game ban from all competitions organised by the governing body, while Kamara was hit with a three-game suspension of his own (The Guardian). Speaking after the announcement, Sorokin defended the decision and said there was no point arguing.
Do you think a 10-game ban is enough?
Yes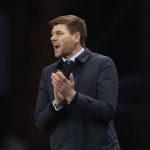 No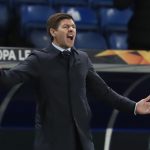 The comments, which were shared on Twitter by Bryan Swanson, did not go down well at all with the Gers supporters, and they took to the social media platform to share their thoughts.
Let's see what the fans had to say about the comments from Sorokin below
"Absolutely pathetic. This is what you're up against!"
Credit: @deanomac55
"This whole interview is absolutely disgusting. Sorokin's utter contempt towards Bryan Swansons questions is a clear indication of UEFA/FIFA's lack of commitment and desire to irradiate racism from football."
Credit: @ibrox_kits
"His attitude is astounding !"
Credit: @Frany_McLean
"The most Uefa response possible"
Credit: @Stuart_Provan
"His attitude sums up the problem. He didn't seem to really be interested in sending out a strong message to help stop racism….because he kept referring to both sides….when someone is found GUILTY…there is only one side to support."
Credit: @ed24mcall
"Totally sums up UEFA , Russion UEFA executive who denied any racism in Russian society in the run up to the world cup finals suggests black players should be happy with a bare minimum ban for obviously racist player. Completly out of touch with the world."
Credit: @dlaidler18
In other news, Kevin Phillips thinks this man must take a pay-cut if he is to stay at Rangers.