Celtic fans on Twitter fume as Rodgers confirms Rogic absence after Aberdeen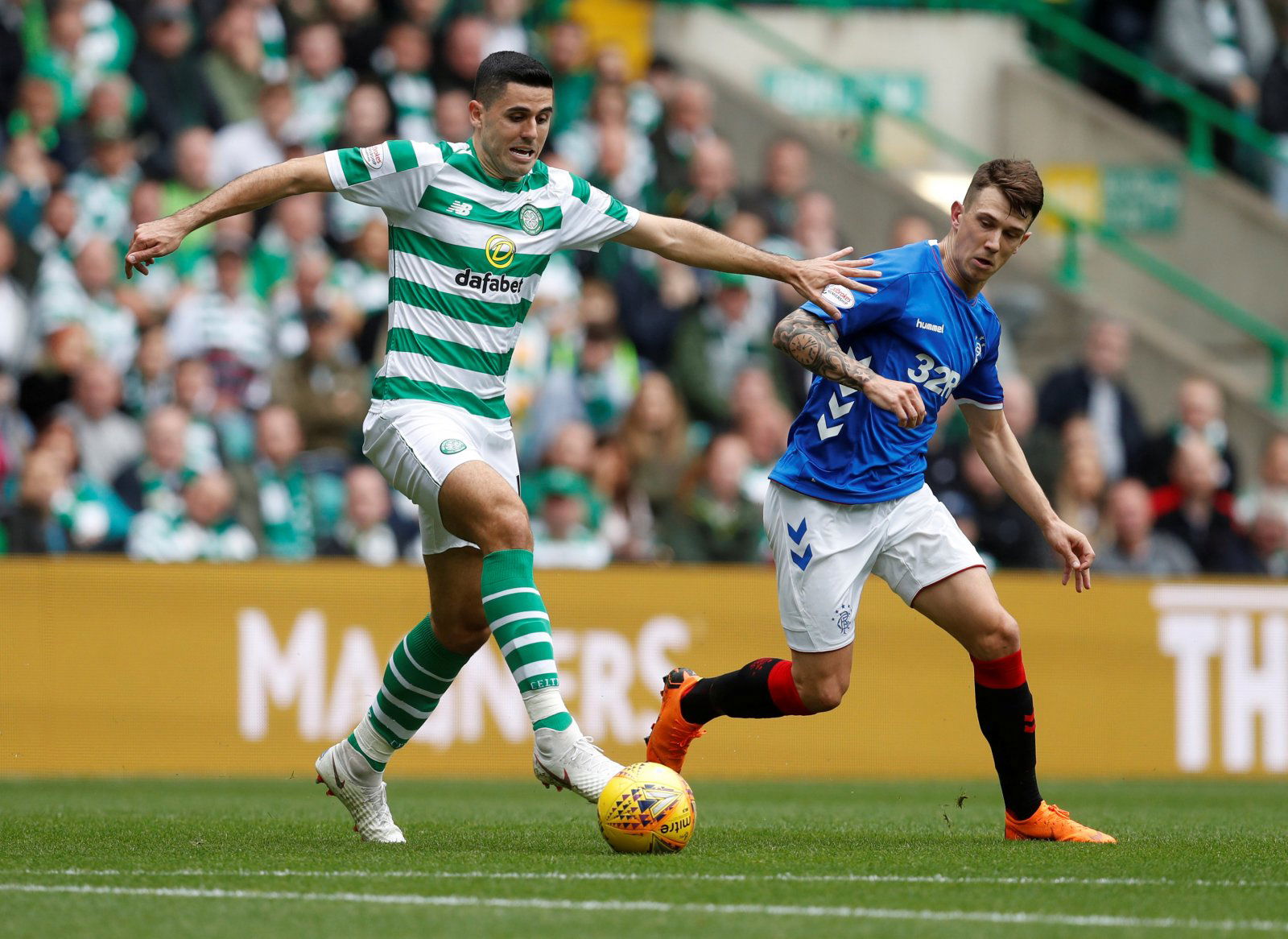 With the Asian Cup right around the corner, a lot of top football clubs will be fretting over losing some of their top players to international duty, Be it Huddersfield Town with Aaron Mooy or Tottenham Hotspur with Heung-Min Son, a lot of clubs are affected. However, Celtic fans are fuming as it appears Tom Rogic will miss the Old Firm when he travels.
BR on @Tom_Rogic: "Tom will play in the Aberdeen game and then fly out after that, as far as I'm aware. It's a shame for him and us." #CELDUN

— Celtic Football Club (@CelticFC) 22 December 2018
Rogic is undoubtedly a key man in Brendan Rodgers' Celtic side and whenever he plays the Hoops always look like a much more threatening side. Yesterday saw Rogic help his side to a 3-0 win over Dundee in the Scottish Premier League, and whilst he didn't get a goal or an assist on the day, he was still a top performer as the Bhoys avoided what could have been an embarrassing banana skin defeat.
The next game that the Parkhead faithful face comes in just three days time when they travel to Pittodrie on Boxing Day, and whilst they'll have their Australian wizard for that clash, they'll be without him as they travel to Ibrox three days after that on the 29th December, and with Steven Gerrard's resurgent Rangers pushing Rodgers's side in the league, Rogic could prove to be a huge miss.
You can read the Hoops' verdict on the Rogic news here:
Joke, Celtic pay his wages.

— Craig Mac (@CraigMac67) December 22, 2018
The rules need looked at, Australia don't pay his wages, and even if he goes out after the 29th he's got best part of a week before tournament starts, Australia acting like fannies

— Richard Murphy (@RichardMurphy80) December 22, 2018
Omg ffs totally unbelievable christ Asia cup don't start for few weeks he could of left after the game on the 29th this is shocking wouldn't be surprised if we got beat great.! Ya can see fans are raging celtic pays his wages shocking. we have injuries and now rogic is off

— Kelly McGeachy (@kellybaby3) 22 December 2018
@Socceroos should hold there's in shame sorry but the game is 29th he can fly out at night and still have plenty of time to train this is bad for celtic and wouldn't be surprised if we lose rogic is a big part of celtic and with us with injuries now this well this is bad

— Kelly McGeachy (@kellybaby3) December 22, 2018
Oh well not ideal but rogic is a proud Aussie so will want to play for his country. He will be gutted to miss the old firm game. Will be a big miss.

— George Robinson (@geobhoy67) December 22, 2018
That's shocking for us and Tom

— kennybhoy67 (@kennethmacaula1) December 22, 2018
Seriously, ok @Socceroos owe Celtic a couple weeks wages…so surprised by this decision. Big blow for us

— Claire (@_clairebradley) 22 December 2018
Celtic pays his wages fs he should be playing for us

— Matthew Feeney (@matty_feeney) December 22, 2018
Not good enough Celtic!!
Player has to decide CLUB or COUNTRY!!

— Mr Henrik (@davbhoy7) 22 December 2018
The Bhoys are far from pleased to have to face Rangers without their Wizard of Oz, and will hope they can get through the clash with all three points without him.