Celtic fans on Twitter weren't happy to see Lustig with the armband yesterday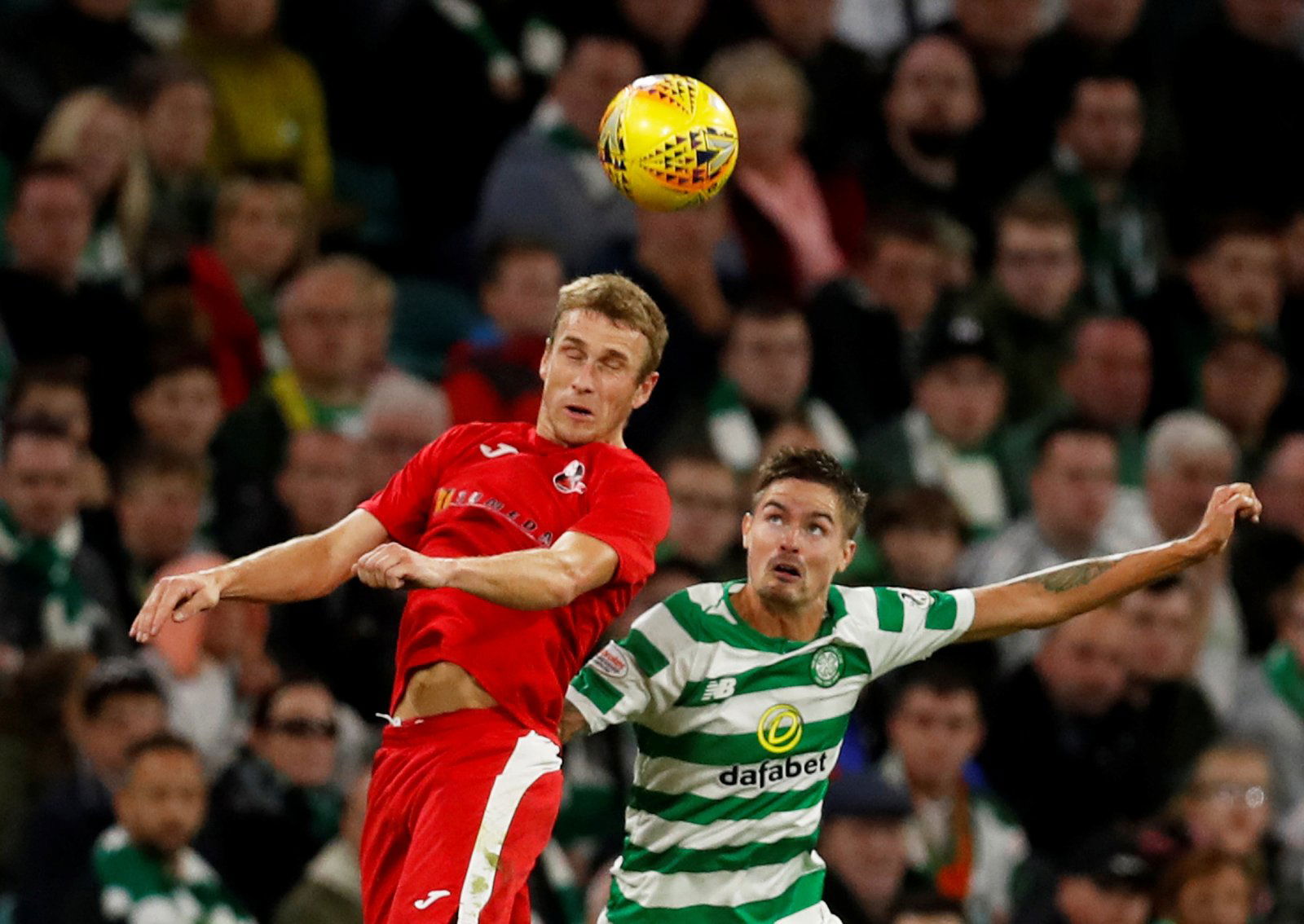 Yesterday saw Celtic travel to Perth to take on St Johnstone at McDiarmid Park and they absolutely blow their opponents away, smashing in six goals as they returned to form. The Hoops loved the match and the result, but before kick off when they were told it would be Mikael Lustig to start at right-back and wear the captain's armband, they weren't happy one bit.
 The team news is in for #STJCEL.

Come on the Hoops! pic.twitter.com/PAFgqoukep

— Celtic Football Club (@CelticFC) 7 October 2018
The Swedish defender hasn't been in his finest form this season and the fans would have happily seen the defender dropped for this clash at McDiarmid Park. As it happened, the Swede, along with most of the Celtic side, didn't put a foot wrong as the Bhoys went on to smash the game with six well-taken goals, including a first-half quadruple from James Forrest that left St Johnstone with no chance.
In future games, the Bhoys won't want to see Lustig captaining the side, even if they did smash six past their opponents when he was the captain. A lot of the fans wanted to go one step further when they saw Lustig on the teamsheet as many of them would have considered dropping the Swede completely. As it was, that didn't happen and the result will have Brendan Rodgers believing he made the right call.
You can read The Hoops' verdict on Lustig here:
Lustig yet again. Get gamboa on instead of him he's finished for God sake

— Andrew Richards (@andrew_1916) October 7, 2018
Lustig captain? pic.twitter.com/Dp2TwusptI

— John Hodge (@19jhodgkiss) October 7, 2018
Fixed it for you @CelticFC pic.twitter.com/U9LDFOqu13

— Adam (@adthelad57) 7 October 2018
Lustig captain

— Dan (@danmacdonald92) 7 October 2018
Lustig must have something on Rodgers why else would he continue to be in the team and to make it even worse he gets the captains armband

— keira haughian (@keirahaughian) October 7, 2018
Lustig – Captain …

— Lachie Mor (@LachieMor1) 7 October 2018
The fans would happily see Lustig dropped and aren't happy to see that he keeps getting picked, let alone given the captain's armband.