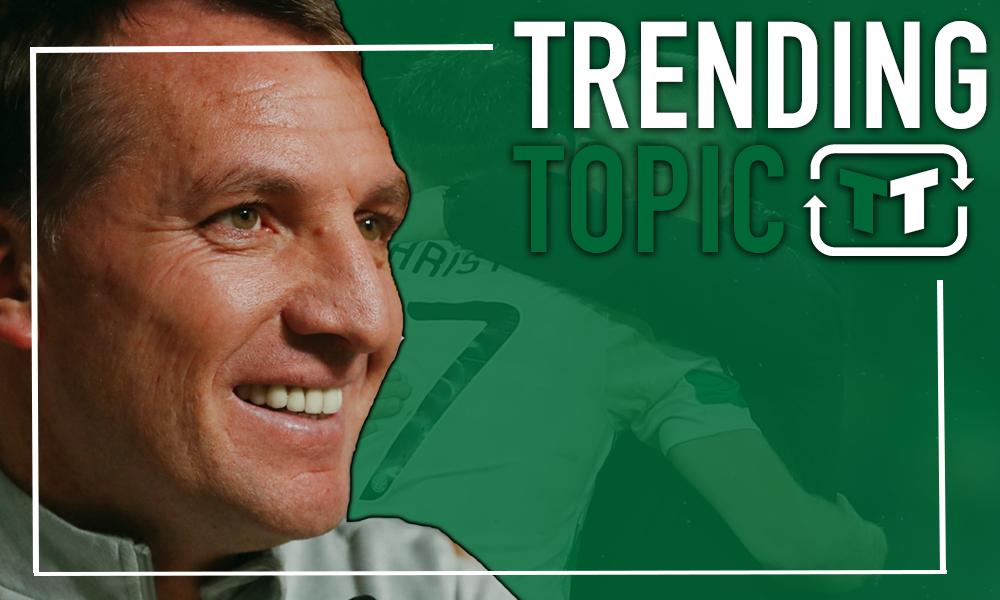 Celtic have had a remarkable season, and not for all the right reasons, necessarily. Indeed, the campaign began pretty poorly for the Hoops, at least by their standards.
They failed to replicate their fine form from previous months as they immediately fell a little bit behind in the race for the Scottish title. Now, granted, by any other teams standards they still did well, but by Celtic's high standards? Things were going poorly.
The start of the season, though, is now just a dot in the distant past for supporters, as their form over the last month or two has been simply sublime.
They've battled their way back up the table, and on Sunday they capped it off with a Scottish League Cup win against Aberdeen. They also went into the weekend as league leaders, though they're now just behind Rangers with a game in hand.
Whichever way you spin it, then, it's been a fantastic turnaround for Celtic, and they absolutely deserve to celebrate and be credited for the fine form they've displayed in recent weeks.
However, for Brendan Rodgers, the hard work is only just beginning.
After all, you only have to look at the table to see that Celtic have a real fight on their hands. They missed one game in the league, and they've lost their spot at the top of the table. Now, granted, they have a game in hand, but that means very little until they actually win that game to put them back on top.
Make no mistake, this is a very new Rangers, and it's a very new challenge for Brendan Rodgers. Rangers haven't been this strong in years, and under Steven Gerrard, they're only getting better and better. With a solid defensive foundation and bags of offensive flair, they're a team on the up.
Celtic, then, must know what challenges face them. Rangers have improved even since the two sides faced off in the Scottish League Cup semi-final, and so their next meeting at the end of the month will truly be a clash of the titans.
Furthermore, Celtic also have Europe to contend with. Success on the continent has recently evaded the Hoops, and Rodgers will want to make that right. That, though, will arguably be even harder than their domestic quests, given that their next opponents, Red Bull Salzburg, have enjoyed a brilliant campaign thus far. Even if they manage to get past them, it's only going to get more difficult – with some of Europe's biggest and best teams in the Europa League this term.
So, whilst Celtic have achieved a lot already this season, the real tests lie ahead. They can't afford to dwell on their success, because that's what they did over the summer, and it cost them earlier in the year. Rodgers can build an even bigger legacy with another dominant campaign – and the players must ensure that performance levels don't drop.
Thoughts?
Like what the TT have on offer? Sign up for more notifications!