Rangers fans on Twitter were livid with shambolic defending for Motherwell strike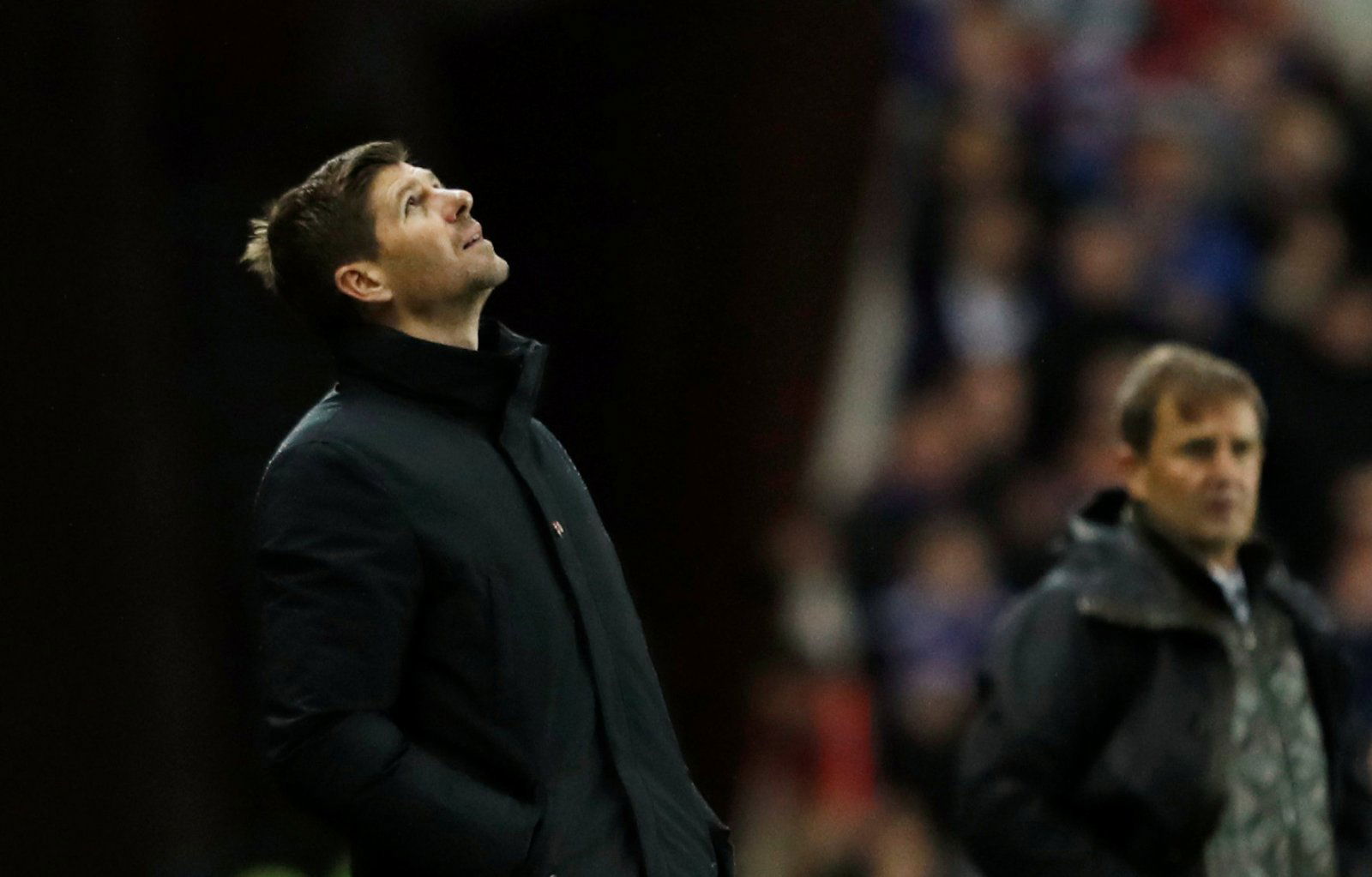 Yesterday saw Rangers hit their top form in the Scottish Premier League when they put on a masterclass in finishing to brush away Motherwell 7-1. The result came on the same day that their Glasgow rivals Celtic couldn't break down Livingston and fell to a 0-0 draw, making their win even sweeter, although the fans were fuming with the goal that they let slip on the day.
25' GOAL: Curtis Main scores for Motherwell. 1-1

— Rangers Football Club (@RangersFC) November 11, 2018
When you hear of a 7-1 scoreline it's easy to assume that the entire game was plain-sailing, although that isn't always the case. No, instead, Rangers found themselves drawing 1-1 with 30 minutes played and it wasn't until Carl McHugh was dismissed that things started looking up for Steven Gerrard and co. Four second-half goals made the game look like it was the easy win everyone expected but when Motherwell levelled the score the fans weren't happy.
Scott Arfield had given Rangers the lead after just eight minutes and Gerrard will have been delighted with that. However, Curtis Main struck back for the visitors and the defending for the goal was comical. If the game had finished 2-1 then there would be a serious inquest into the defending for the one they let slip. As it happens, goals change the mood amongst the fans and by the final whistle there was little frustration, but at the time of conceding, it was clear how riled up the fans were with their shambolic defence.
You can see what The Gers had to say when they conceded here:
Hahahah right what's the real score mate

— 10 can dan (@10candan) November 11, 2018
Defence life a sieve

— Tommy (@we8pompey84) November 11, 2018
Rangers, ruining weekends since 2012. #Pish

— Lawrrant (@IamtheLaw_rie) November 11, 2018
I'm sick of seeing this after every single goal we score.

— Liam G. Rushton (@LiamRushtonRUS) November 11, 2018
Why can't we hold on to a lead!

— john grant (@Johng1704) November 11, 2018
Defending was fun lol

— Echoes (@Koichi_Hirose_) November 11, 2018
Get your finger out rangers get this sorted pic.twitter.com/vLAnK5kZ0X

— Glasgow Warriors 18 (@gfitzpatrick124) November 11, 2018
Too easy, our full backs are a liability at times, they need to also help the cb's

— DandyInTheGhetto (@Ml19dy76) November 11, 2018
So what happened to our ability to defend…

— Kanesy (@Kanesy_99) November 11, 2018
If Rangers want to have a real shot at winning the title, they'll need to defend better as they can't expect to score seven goals every week.