Southampton: Journalist makes surprising call over Ralph Hasenhuttl's future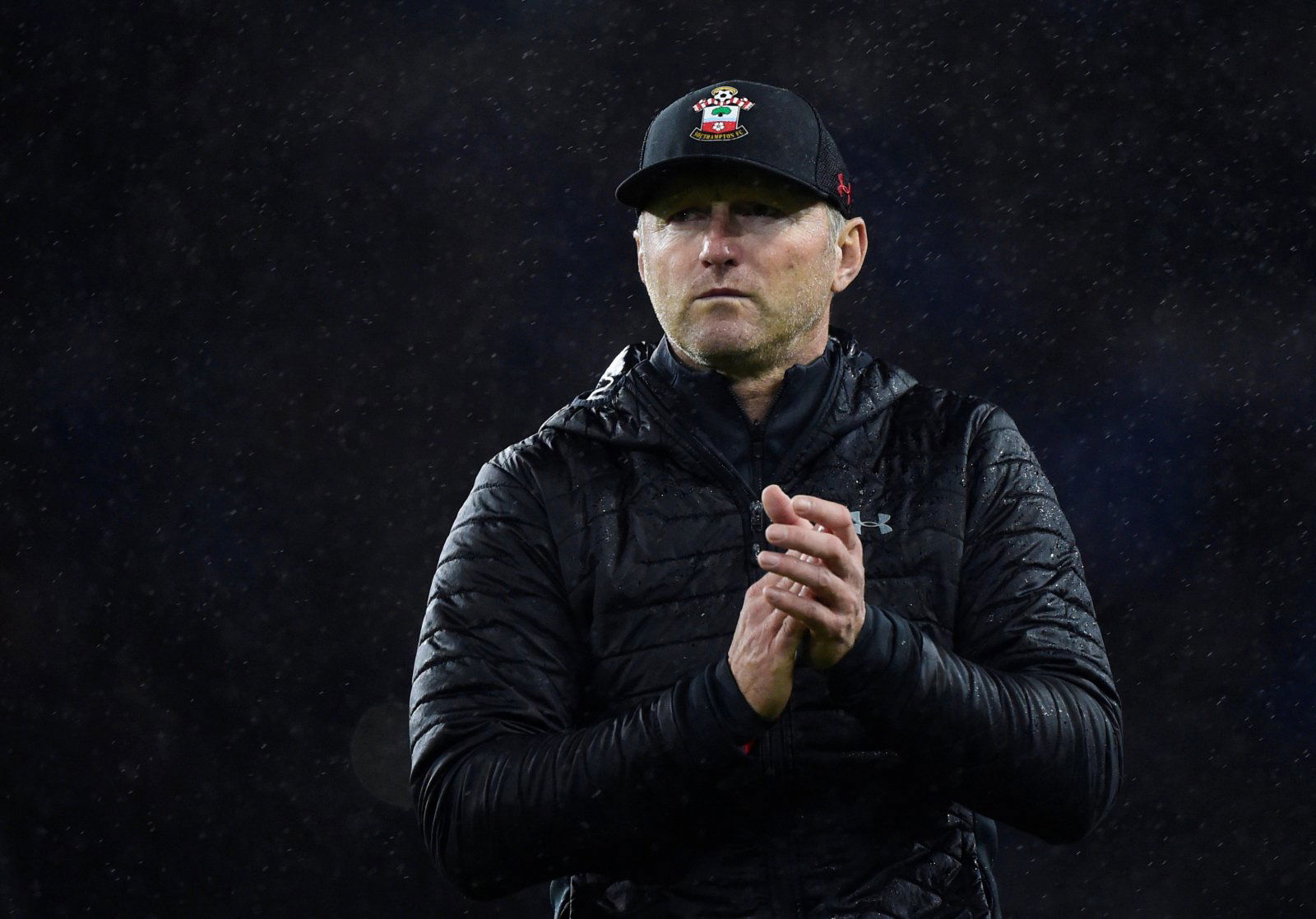 Southampton manager Ralph Hasenhuttl has been backed to take over from Ole Gunnar Solskjær at Manchester United by TalkSPORT reporter Alex Crook.
Hasenhuttl has managed to transform Southampton over the last year and has guided the Saints to a strong start to the Premier League season. In fact, the Austrian has put his side amongst the likes of Manchester City, United, Liverpool and Tottenham for having taken the most amount of points since games started being played behind closed doors, per the Liverpool Echo.
Hasenhuttl attracting suitors
The Saints delivered arguably their best performance of the season so far on Sunday in their 2-0 win against table-toppers Everton. That game marked a whole calendar year since Southampton's 9-0 humbling at home to Leicester City. The turn around highlights just how well Hasenhuttl has done to move the club forward.
The win against Everton meant that the Saints have now won three of their opening six matches, after taking them 14 matches to reach that many victories last term. Pressure has been building on Solskjær meanwhile after a slow start for United, so the Saints could yet face a battle to keep Hasenhuttl.
Speaking to TalkSPORT, Crook suggested that Hasenhutt's ability to turn around difficult situations could make him the perfect candidate to take over at Old Trafford should Solskjær be sacked. While he also praised the Austrian for the improvements he has made at St Mary's.
He said: "With my south coast hat on you've got to praise Ralph Hasenhuttl – King Ralph as I've christened him – because I thought it was a tactical masterclass against Everton.
"The one positive from the behind-closed-doors experience is you get to hear exactly what's being said on the pitch and from the coaching staff, and he cajoled that team, he encouraged his Southampton side from the first minute to the last.
"It was a coaching masterclass, they were well-drilled, they knew how to negate Everton's strengths, he had Danny Ings dropping into midfield much like Harry Kane has done for Tottenham in recent weeks.
"I would take Ralph at Manchester United tomorrow. I think he's a genius.
"You know why? On this day a year ago, exactly a year to the day, Southampton lost 9-0 at home to Leicester. There aren't many managers who would have bounced back from that.
"And not only has he bounced back, he's gone from a position of strength now, they've got the eighth best record in the Premier League since that 9-0, and it's the same group of players."
Saints must do everything in their power
It has been reported that at this stage Man United are not contemplating getting rid of Solskjær, but if their poor results continue they could turn their attentions towards Hasenhuttl – the Austrian has managed a team competing for Champions League qualification at RB Leipzig. He has also shown he can get the best out of quality players like Danny Ings at St Mary's.
Southampton are building something under Hasenhuttl though and they have developed a resolute and determined manner to their performances. It would be very difficult to replace him were he to leave, and as the Saints found with both Mark Hughes and Mauricio Pellegrino, making the wrong appointment can swiftly plunge them into danger.
In other news, find out which player Southampton are considering allowing to leave the club next summer here and don't forget to leave a comment below!