Sunderland: Fans slam Liam Bridcutt comments
Many Sunderland fans were livid with comments from former Black Cats player Liam Bridcutt, who took aim at the fans of the Wearside club.
The last few years have not been pleasant for Black Cats supporters. They hung on to their Premier League status by a thread for a number of years before finally being relegated in 2017, and they immediately found themselves in League One the following year. They are still yet to return to the Championship, and unsurprisingly the fans have often been left frustrated.
Bridcutt, who made just 36 appearances for Sunderland (Transfermarkt), has perhaps gone a little too far with his judgement of the Wearsiders' support base. Speaking in the Gone off on a Tangent podcast, he blamed the supporters for Sunderland's poor form and even tried to defend Jack Rodwell, who is far from popular at the Stadium of Light having not taken a pay cut on his £70,000-a-week wages even after relegation to League One.
He also made reference to former Black Cats defender Marcos Alonso, saying that the Spaniard "went to Chelsea and he looked a completely different player just because of the fans" in another dig at the Wearside faithful.
Do you agree with Bridcutt?
Yes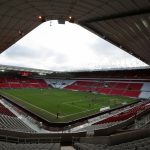 No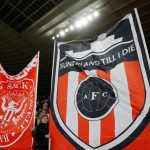 The comments were shared on Twitter by @RokerReport, and they attracted plenty of attention from the supporters. These Sunderland fans took to the social media platform to share their thoughts, with one labelling £3.29m signing Bridcutt a "waste of money" at the Stadium of Light.
Let's see what these fans had to say about the comments from Bridcutt
"Some of the 'lads' didn't like playing at home . Have any of those 'lads' gone on to better things? I doubt it. Absolute bottle job of a player who couldn't hack playing for a big club. Makes sense he's friends with Rodwell."
Credit: @spizzen
"Another irrelevant ex player that simply wasn't good enough for the biggest club he played for. A waste of money talking about a bigger waste of money. "But but but .. it was the club & the fans fault!" Yaawwwnnnnn!"
Credit: @DaveBarkel
"Marcos Alonso probably the worst example he could use. Flourished here and publicly known to have wanted to come here permanently. No fans, pandemic, home record also – rubbish point. Maybe he should look at drinking culture & that attitude & then consider fan anger."
Credit: @CraggsSpeaks
"He realises he's playing in League 1 as well, right? Says it all about how good he was. The Marcos Alonso comment is just weird too. Alonso was loved here and he's one of the few players in recent years who actually seemed to care about the fans"
Credit: @crackedoars
"He's after bites and he'll get them. But he's largely clueless on his "facts". Our L1 home season record without fans this season is worse than the 2 x L1 seasons without. And as for defending his mate Rodwell, it null and voids everything he's said."
Credit: @88NTaylor
"Utter garbage"
Credit: @WVintageColours
In other news, many Sunderland fans were delighted with this club announcement.