Sunderland: Fans love comments from Kyril Louis-Dreyfus
Sunderland fans are delighted by comments from new owner Kyril Louis-Dreyfus after he spoke to the Fan Collective last Wednesday.
Louis-Dreyfus has been received fantastically after he recently took over the club. That may be largely down to the fact that the man previously in his position, Stewart Donald, was particularly unpopular upon Wearside, but the fact Louis-Dreyfus has access to a trust of $2bn (The Sunderland Echo) may be another reason for that.
Last week, he spoke with a fan collective to discuss the future of the Black Cats and answer a number of the supporters' questions (via Roker Report). He talked about several topics, including the development of the club's footballing philosophy, as well as the desire to embrace data and technology.
Did you like Louis-Dreyfus' comments?
Yes
No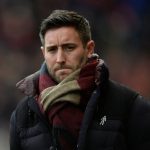 The contents of the discussion were shared on Twitter by @RokerReport, and they attracted plenty of attention from the supporters. They took to the social media platform to share their thoughts.
Let's see what the fans had to say about Louis-Dreyfus below
"Great to see some professionalism coming back to the club, a good read, it's been a long time since we were heading in the right direction"
Credit: @jamesnaisbett
"This is definitely worth your time! Some fascinating information about the plans for the future. Great to see the fan engagement really stepping up!"
Credit: @Phillip_RJ89
"Important reading for those who care about the current restructuring of the club. Read it. Read it and understand it. We're going places."
Credit: @RoGairReport
"Sounds like good stuff on the lasses. Do wonder if they suffer from playing where they do."
Credit: @gyrwum
"It has been so long since we had some transparency with the Owner and fans"
Credit: @BrandonFeeley97
"Actions speak louder than words of course, but you can't help getting enthused about the future of SAFC when you read stuff like this from our new owner."
Credit: @martin_wanless
In other news, Sunderland fans love this club video.