Tottenham: Crooks says Spurs should have moved for Jesse Lingard
Gareth Crooks believes Tottenham Hotspur should have moved to sign Jesse Lingard from Manchester United in January.
Spurs should have made Lingard move
Lingard made the switch to West Ham on loan last month, and has since scored three goals in four games (Transfermarkt) – one of which came against Spurs on Sunday in a 2-1 win.
Crooks included the England international in his BBC Team of the Week, and he suggested Jose Mourinho should have made an approach. He said:
"I find it particularly interesting that it is Moyes who has given Lingard a chance to rejuvenate his career, when it was Spurs who desperately needed him. Lingard is playing out of his skin."
Hard to agree
Hindsight is a wonderful thing – it is very easy for Crooks to now say that Mourinho should have moved for £9m-valued Lingard (Transfermarkt) when he is impressing at another club. The fact of the matter is, he had managed just four goals since the start of the 2019/20 campaign before leaving Old Trafford for the Hammers on a temporary basis and it looked like his best days were behind him.
Should Tottenham have moved for Lingard?
Yes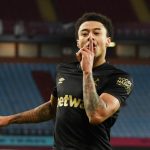 No
Tottenham have their very own Englishman who has fallen on hard times in Dele Alli – the last thing they needed was to bring in another such player. Lingard is doing fantastically well at the London Stadium, and David Moyes deserves credit for that, but it may not have been the case elsewhere.
In other news, Tottenham are said to be interested in this Champions League midfielder.