Tottenham Hotspur: Simon Jordan takes aim at Harry Kane live on talkSPORT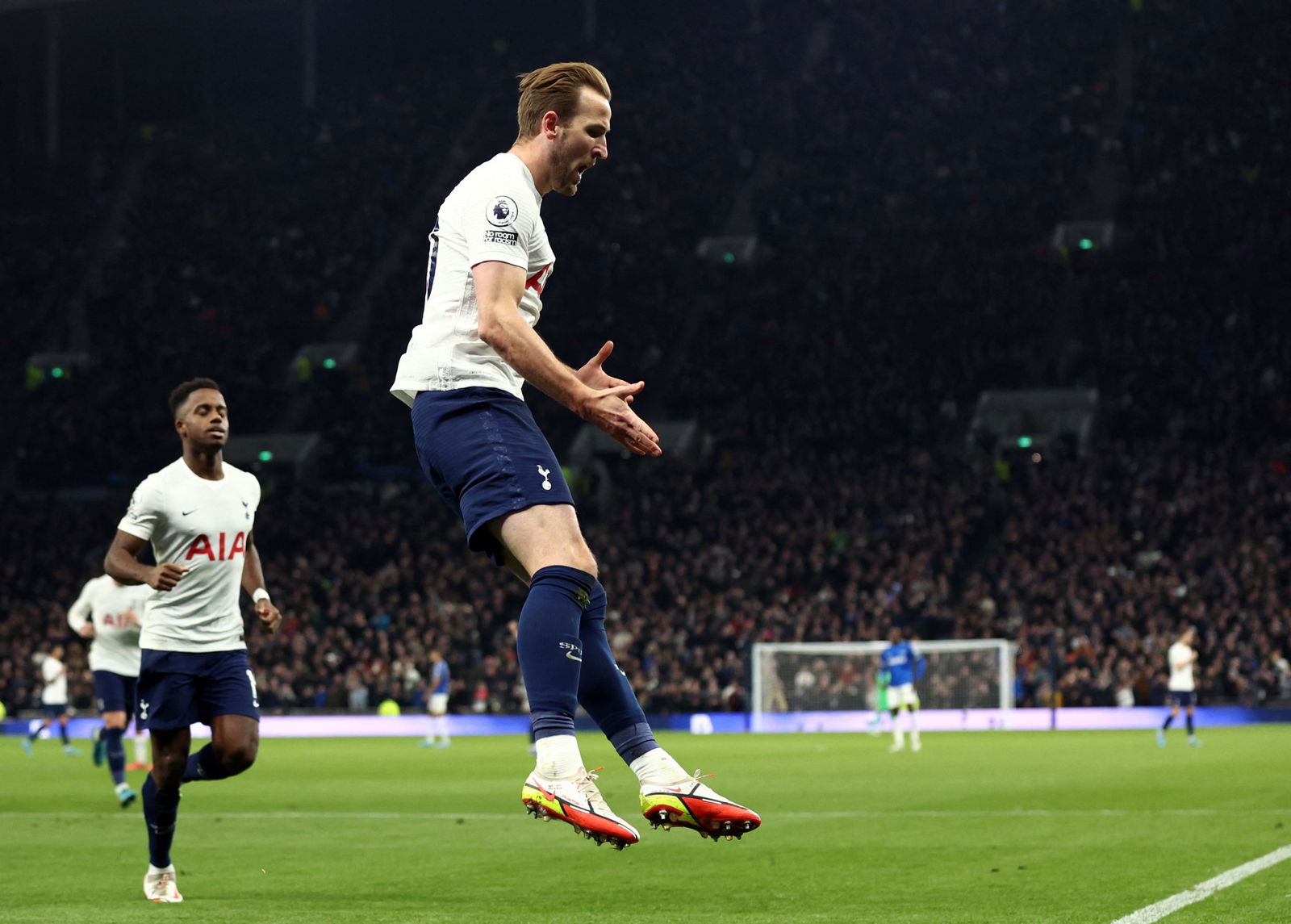 Speaking live on talkSPORT, outspoken pundit and former Crystal Palace owner Simon Jordan has taken aim at Tottenham Hotspur star Harry Kane.
The Lowdown: Kane returns to form?
Following what was a questionable first few months of the campaign under ex-manager Nuno Espirito Santo, with Kane even accused of 'sulking' after his failed move to Manchester City last summer, it appears the England star is now starting to regain his best form.
Spurs' marquee striker even took time to lift off when Antonio Conte took over at the start of November – scoring his first goal under the Italian against Liverpool after a five-game wait.
Fast forward past January and Kane has now grabbed five strikes in his last six Premier League games, including braces against Everton and top flight champions Man City.
However, regardless of his improved record recently, Jordan says the Lilywhites forward still has plenty to prove.
The Latest: Jordan takes aim…
The talkSPORT pundit, claiming Borussia Dortmund's Erling Haaland is on a 'different level' to Kane, goes on to say that Spurs' star gets too much 'credit' despite his performances overall this season having not been 'great'.
"I have to say, I listened to Teddy Sheringham last night and I don't think that Harry Kane is the best striker in the world," Jordan explained.
"I think he's a very good striker, but we have an over tendency in this country to over-egg the pudding.
"Erling Haaland is on a different level to Harry Kane already."
The 53-year-old insists that Conte's favourite, who has played in every league game since the Italian's appointment, simply 'hasn't been at it' and has taken aim at Kane for his interview with Gary Neville.
"We give Harry Kane loads of credit and his performances this season haven't been great.
"His goal return until recently hasn't been great, he hasn't been at it for whatever reason that is and if we want to attribute that to whatever he didn't get what he wanted last summer then tough luck.
"We don't always get what we want. He's a big boy, he's signed a big contract with Spurs for a significant period of time, he didn't put a release clause in it so up your game and get a better agent.
"Don't go flapping your gums to Gary Neville about what you're not in control of and do what you're supposed to do and be an elite striker."
The Verdict: Correct?
Kane's goal record when compared to Haaland's is a similar one when both men are at the peak of their powers with the Norwegian scoring just four more league goals than Tottenham's main man last season, so there is plenty of room for debate there.
While he has failed to emulate last season's sublime form which saw him clinch the Golden Boot and a place in the 2021 PFA Premier League Team of the Year, if Kane continues to gain momentum, there is no reason why he cannot finish 2021/2022 on a high.
In other news: Tottenham official sent to club as Conte now eyes 'monster' player who wanted to join in 2020, find out more here.