West Ham: Danny Mills warns Jesse Lingard about reported pay rise demands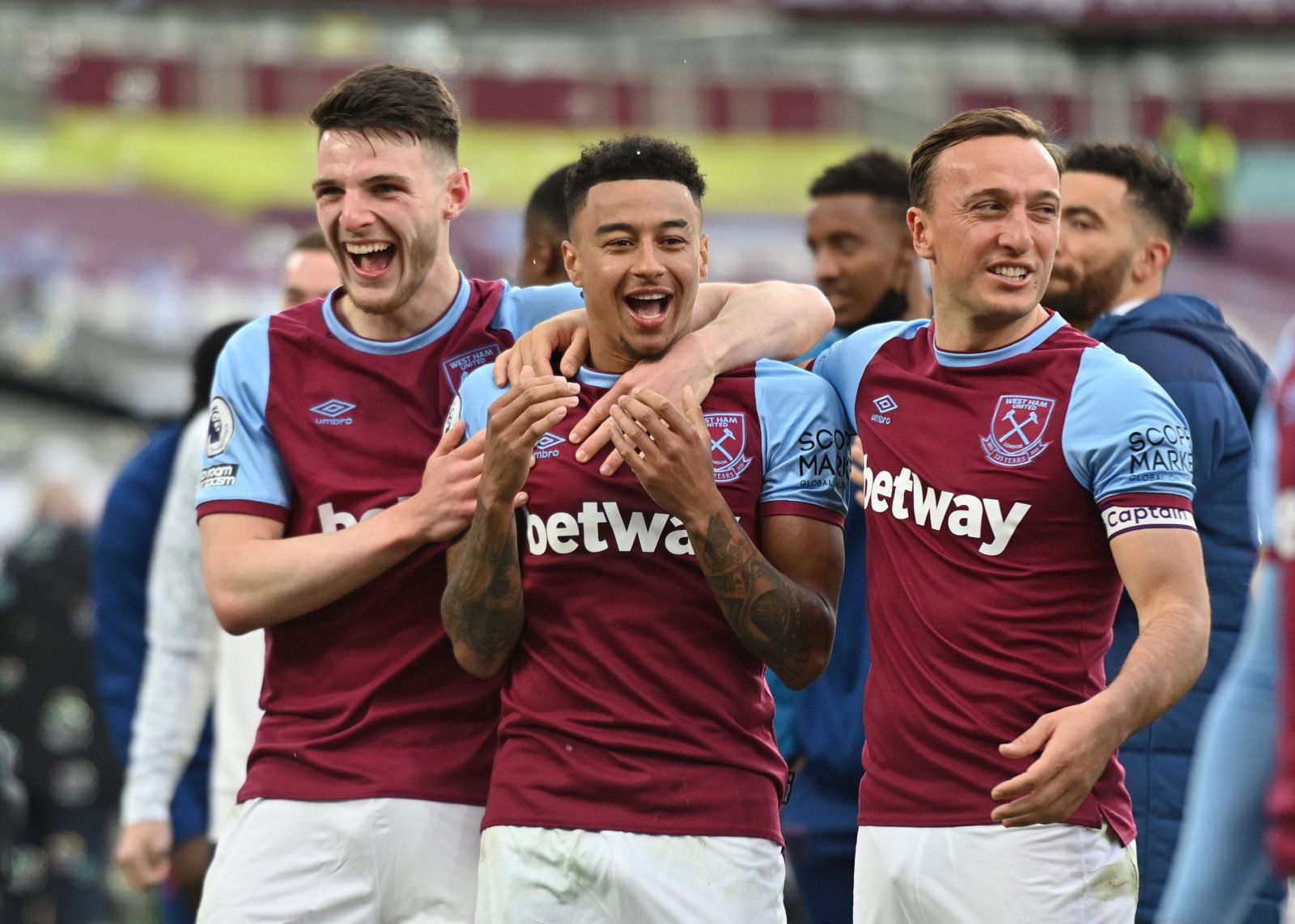 Jesse Lingard should 'be careful not to price himself out of the market' by demanding a pay rise, Danny Mills has warned.
The former Leeds and Manchester City right-back was speaking to Football Insider about the 28-year-old situation with West Ham.
The lowdown
Lingard spent the second half of the 2020/21 season on loan at the London Stadium and the move was a huge success. The Englishman was directly involved in 16 goals (nine goals, five assists) in as many appearances for the Irons.
Football Insider claimed that West Ham are hopeful of signing the 28-year-old on a permanent deal, and that Lingard himself is reportedly keen on such a move. However, one of his conditions is said to be a salary hike which could potentially make him the club's highest-paid player.
Andriy Yarmolenko currently tops West Ham's list of earners with £115,000-per-week wages.
The latest
Mills has said that West Ham must be careful not to alienate other players by acquiescing to Lingard's demands. He also questioned whether the 28-year-old has done enough to merit the improved terms, having previously fallen well down the pecking order at Manchester United.
The 44-year-old told Football Insider: "Of course he's going to ask to be one of the best-paid players because his stock is high at the moment.
"But can you expect to be paid more than Declan Rice for example? No, you can't.
"There are other players who would have their noses put out of joint if he earns more than anyone else.
"There's no reason why he doesn't deserve what he's on. But I'm not sure who else is going to give him a rise or a big rise.
"Yes, you have to do what's best for yourself but just be careful not to price yourself out of the market."
The verdict
It's a little surprising that Lingard wants more money. While he made a vital contribution to West Ham's successful European bid, he seemed like a player who recaptured a pure love of football, often wearing a beaming smile during his time with the Irons.
If anything, you would have anticipated a willingness to take a pay cut to make a move happen.
The beauty for West Ham, though, is that the revenue boost of qualification for the Europa League might enable them to not only hand Lingard a pay rise, but to offer wage increases to a number of other key players as well, which should quell Mills' concerns about noses being put out of joint.
In other news, Noel Whelan is wowed by this West Ham target.