Aston Villa: Noel Whelan sympathises with Matty Cash after defeat to Leeds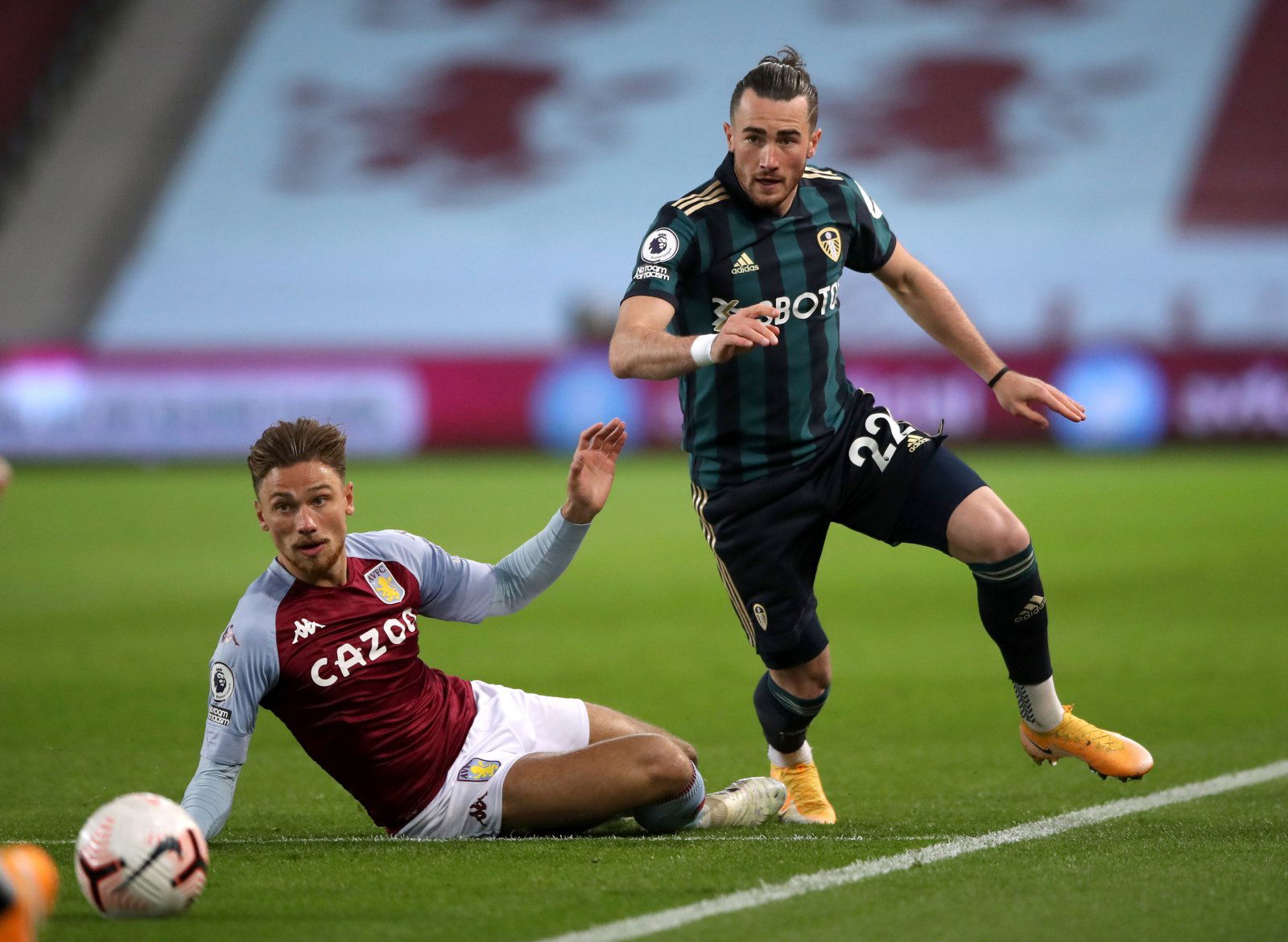 Former Premier League striker Noel Whelan expressed sympathy for Aston Villa defender Matty Cash after his team's 3-0 defeat to Leeds last night.
Tough night for Cash
Dean Smith's side were on the wrong side of the scoreline for the first time in the Premier League this  season and their 100% record slipped from their grasp at Villa Park. Patrick Bamford scored a hat-trick in the second half to seal all three points to the visitors, much to the disappointment of Villa supporters.
After the final whistle, many of the Villa Park faithful hailed Cash for his performance, with the defender having joined Villa from Nottingham Forest in the summer for £16m.
During his time at the City Ground, Quest TV pundit Sam Parkin described Cash as "outstanding", while well-respected journalist Henry Winter suggested he was "Premier League class" prior to getting his top-flight move.
Speaking with Football Insider, Whelan felt for Cash after he had Leeds players doubling up on him all night with a lack of support from his teammates.
"I can't remember one game where I've not seen Matty Cash get into the final third," the 45-year-old said.
"Last night he got nowhere near and he was scared to go forward because of what Alioski and Harrison were doing to him. I mean he must have slept so well last night because I don't think he's been ran ragged like that for a long, long time.
"I felt sorry for him at some stages, I really did, because everything was coming down that left-hand side, he had to do the right thing which was tuck in.
"The space Harrison was getting and Alioski, the energy getting round him, Matty Cash had absolutely no answers and we really took him to the cleaners down that left-hand side."
Dean Smith tactically outwitted
Unfortunately for Dean Smith, Marcelo Bielsa made him look foolish in the second half as the Whites targeted areas in the pitch where Villa could not cope. For Cash, that happened to be an area which he was occupying. This should not affect judgements on his quality, which he possesses in heaps.
However, Villa appeared to stop playing as a team in the second half, as what happened against Liverpool seemed to have been forgotten for some reason.
Smith needs to get his team playing to their strengths. While Villa can be excellent going forward, they need to be equally as eager to defend.
In other news, £19.35m-rated Villa star admits he was 'surprised' after his move to the Midlands.