Celtic: McAvennie blames Lawwell for Eddie Howe hold up
Ex-Celtic player Frank McAvennie has blamed Peter Lawwell for the hold up in hiring Eddie Howe.
Howe has already agreed a deal in principle with Celtic and he has already held a face-to-face meeting with Dermot Desmond, but he has made certain demands to the club before he takes over. There has been a hold up in the appointment and McAvennie has blamed Lawwell's presence for it.
Lawwell could be Celtic's 'stumbling block'
McAvennie was recently talking to Football Insider and he talked about Howe and why the Hoops are yet to appoint the Englishman.
Is Lawwell's presence holding up Howe's arrival?
Yes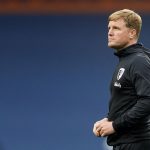 Noo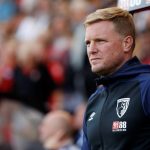 He said: "If Eddie Howe said he'd take the job but they wait until the end of the season to announce it, fine, he'll be doing the talking now.
"Eddie, he'll be like Brendan Rodgers and Martin O'Neill, he'll want to run the club from top to bottom.
"That might be a stumbling block, especially with Peter Lawwell there at the moment because he likes to be hands-on.  It might get easier to negotiate a deal once he's gone. It depends if a manager can accept that. I don't think a good manager will work like that. I don't think it's right."
Dominic McKay's early arrival can help Celtic
While Lawwell is retiring at the end of the current campaign and Celtic are undergoing a transition, next CEO Dominic McKay is about to arrive at Parkhead well before his scheduled arrival.
This should be considered a good sign for Celtic and might be an indication of the fact that they are trying to act early. And if Lawwell's presence is indeed hindering Howe's arrival, McKay's early move will certainly smoothen things out quicker.
In other news, 'I am a wee bit of a Celtic man' – Key man gushes over 'fantastic' talent due for Hoops return