Everton: Fans react to penalty image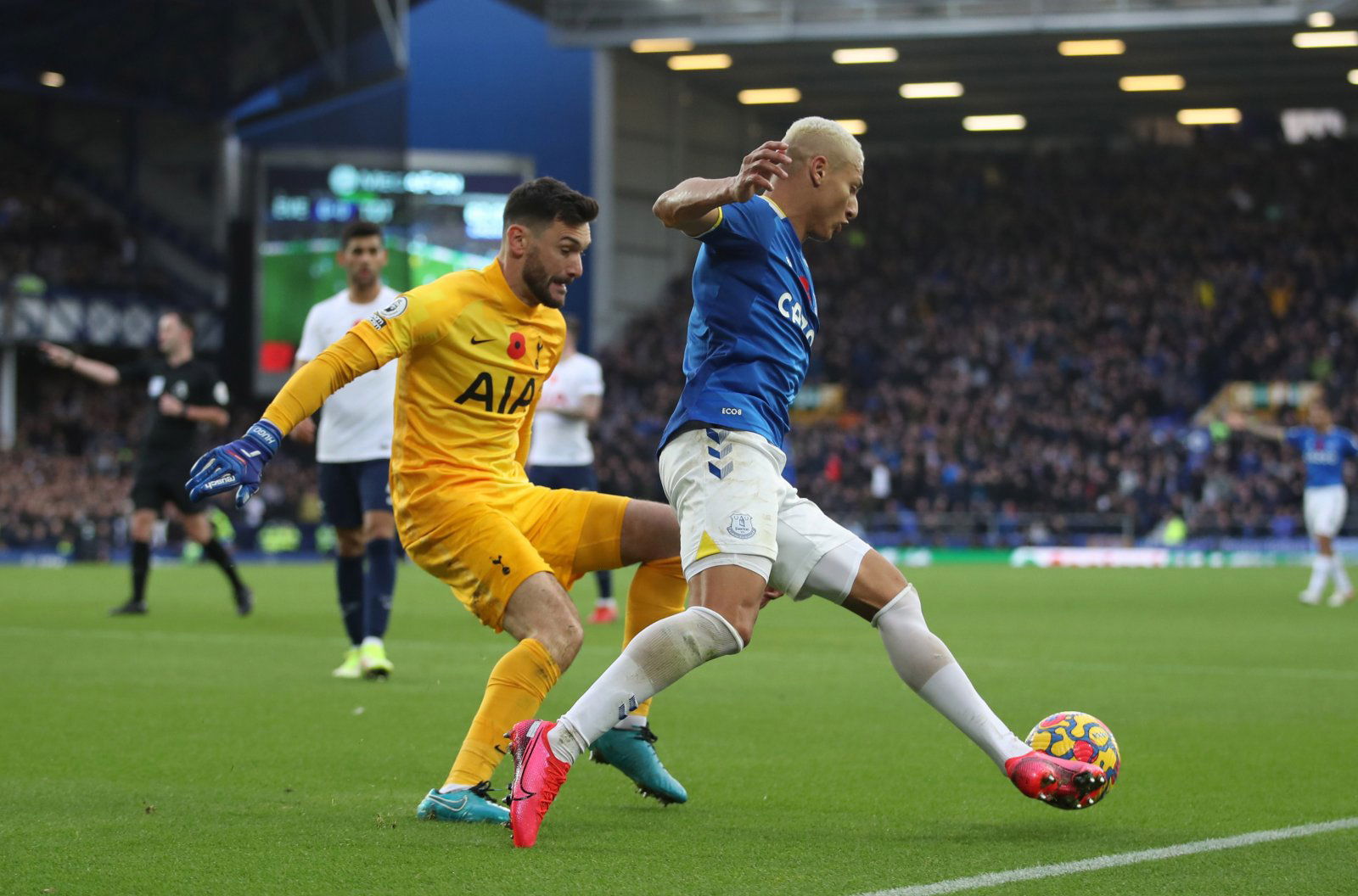 Everton were denied a penalty in the second half of their goalless Premier League draw with Tottenham Hotspur on Sunday. 
Referee Chris Kavanagh pointed to the spot after a challenge from Spurs goalkeeper Hugo Lloris on Blues forward Richarlison, but he then reversed his decision after being advised to consult the pitchside monitor (Sky Sports).
Everton were able to halt their run of three consecutive defeats with the point, but they remain without a win since 25 September, when they beat bottom club Norwich City at Goodison Park.
According to data gathered by ESPN, Everton have on balance been negatively affected by VAR so far this season, with four such calls going against them compared to three in their favour.
Could Everton have scored if Kavanagh had held off?
On Sunday evening, fan feed Toffee TV posted a screenshot taken shortly after Lloris' tackle.
It shows Richarlison getting back to his feet and retrieving the ball just outside the left edge of the penalty area, with the Spurs goalkeeper racing back towards his line, and the image was captioned "Surely the ref could have played the advantage rule?"
Here's what these Everton fans had to say in response, with many left unimpressed by the officials over the incident.
Everton fans fuming with Chris Kavanagh
"That's the biggest question for me! Why didn't he play the advantage then let VAR take a look?"
Credit: @hitchj1
"That ref was probably the worst we've had and that is a big statement"
Credit: @CraigHunter67
"Tottenham's 12th man was never ever going to do that."
Credit: @maynard_hanna
"Yep. Can't believe the media haven't picked up on this!"
Credit: @cjmarston
"Appalling refereeing"
Credit: @StevenC18774416
"Don't be daft. That would require competency."
Credit: @JohnRobert1878
In other news, many Everton fans were buzzing over this transfer news