Everton: Frank McAvennie predicts Rafael Benitez sacking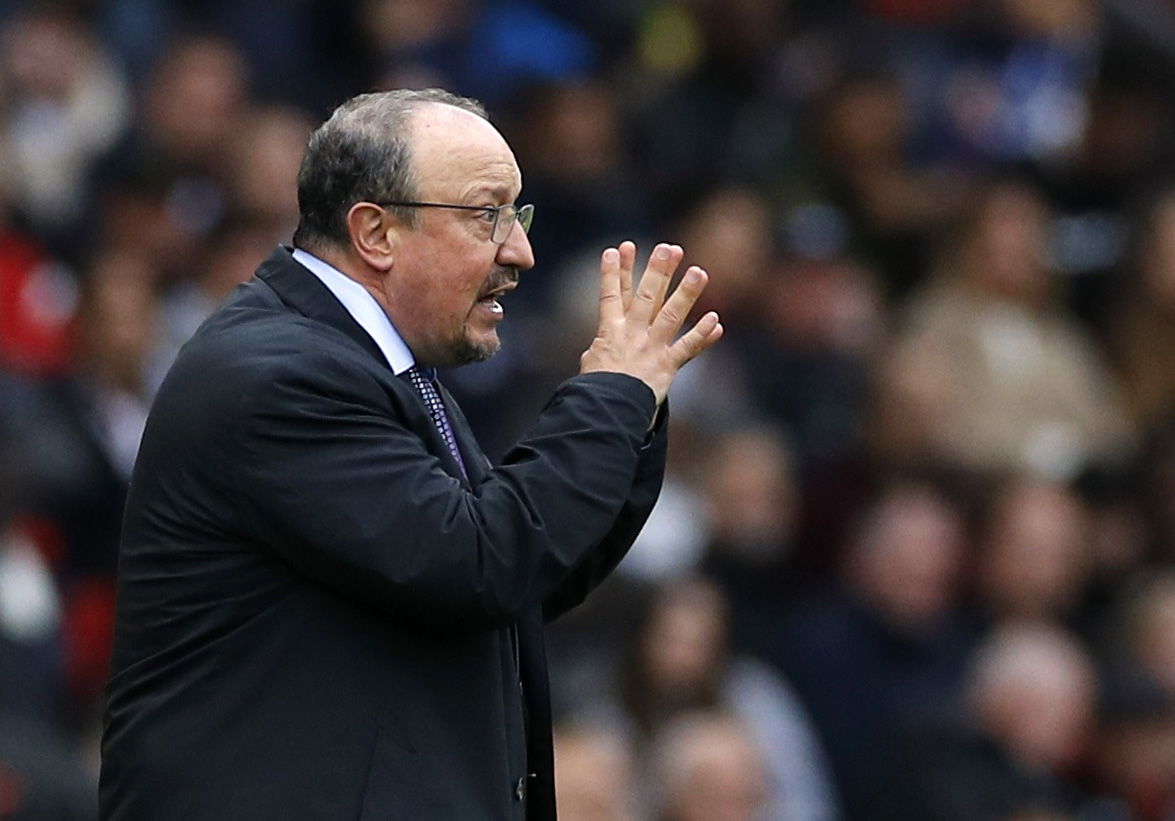 Frank McAvennie has declared it 'inevitable' that Everton will sack Rafael Benitez in the foreseeable future.
The lowdown
The 61-year-old only took over at Goodison Park in the summer, replacing Carlo Ancelotti after he left for Real Madrid. The Spaniard signed a two-year deal with the option for a third, agreeing an annual salary of £15m (via The Independent).
Everton started the season well, with their 3-1 victory over Burnley in mid-September taking them fourth in the table. However, they've only added six points to their tally in their seven matches since, and Sunday's goalless draw with Tottenham Hotspur snapped a three-game losing streak.
The latest
Speaking to Football Insider, McAvennie said he can only see Benitez's tenure ending one way, sensing that many Everton fans aren't behind the former Liverpool boss.
He said: "They were never going to take to Rafa, it just wasn't going to happen. The whole this is only going to end in tears and I'm not surprised at where they find themselves."
McAvennie also said that Everton's league-low £1.6m summer spending had made it very difficult for Benitez to take them into Europe, stating: "Everton spent nothing in the summer and they don't have a squad that can challenge the likes of West Ham, never mind Liverpool.
"They have been terrible in recent weeks, from what I've seen anyway. Is Rafa ever going to win a trophy or get Everton into Europe? I don't think so.
"I think it's a matter of time before he goes, whether it's deserved or not. It's inevitable. It's a big decision but they will be left with no choice soon."
The verdict
McAvennie's fears for Benitez aren't without foundation, given that many Everton supporters were naturally opposed to his strong ties with arch-rivals Liverpool. Also, five Premier League managers have already lost their jobs this season – one of whom, like Benitez, was only appointed in the summer, namely Nuno Espirito Santo at Tottenham.
The 5-2 defeat against Watford last month was woeful, and the response against Wolves inadequate, but Everton's struggles shouldn't be overstated. They find themselves a reasonable 11th place in the table and are only two points off the top six.
The decision-makers at Goodison Park will also surely appreciate that Benitez has had to do without Dominic Calvert-Lewin, by far the Blues' top scorer in 2020/21, and the impressive Abdoulaye Doucoure in recent weeks. Marcel Brands and co shouldn't make an unnecessarily hasty decision on the Spaniard's job unless things really fall to pieces for Everton over the winter months.
In other news, many Everton fans flocked to an image which surfaced from Sunday's draw against Spurs.