Leeds United: Mark Halsey pinpoints why Leeds were mistreated at Stamford Bridge
Speaking to This is Futbol, former Premier League referee Mark Halsey discussed why he believed Leeds United were hard done by in their recent fixture with Chelsea. 
In the game itself, Leeds were bested 3-1 by Frank Lampard's side, however, with the score still finely poised at 2-1, Leeds winger Ian Poveda was challenged in the Chelsea box by Ben Chilwell, but he stayed on his feet before firing his shot at goalkeeper Edouard Mendy.
The likes of Danny Murphy have claimed that the 20-year-old was 'stupid' for not going down upon feeling contact, which then could have led to the incident being looked at by VAR with the potential of Marcelo Bielsa's side being awarded a penalty.
And, this would appear to be an opinion that is shared by former referee Halsey, who stated that, should Poveda have hit the deck, a penalty would almost certainly have been awarded.
"There was clear contact by Chilwell, clear contact. Now, if he goes down, that's a penalty. And I'm sure a penalty would have been given. Had the referee not given it, I'm sure VAR would have come in," Halsey told This is Futbol.
"To me, if he goes down and the penalty's not given in that situation, that's a clear and obvious error because it was clear, clear contact – that wasn't subjective."
Do you think a penalty should have been awarded to Leeds for the Poveda incident?
Yes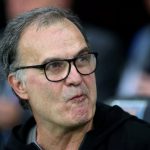 No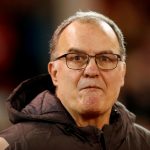 Transfer Tavern Take
While it is all well and good blaming Poveda for doing what is the morally right thing to do by staying on his feet, as both Murphy and, albeit rather less directly, Halsey appear to be doing, in our opinion, both have missed the point of the argument somewhat.
If, as is stated by both Halsey and Murphy, the contact on Poveda was indeed a foul by Chilwell, why should it matter whether or not he goes down or stays on his feet?
If it is a foul, it is a foul, and, in our opinion, VAR should have checked the incident, and subsequently informed the referee that he had made a clear and obvious error in not awarding a penalty against Chelsea, regardless of how Poveda reacted to the challenge.
In a day and age where players are criticised for going down too easily, seeing a player not get a penalty by staying upright will only encourage others to fall down under contact in the future.
In other Leeds news, one star has been praised by footballing legend Deco, have a read who it is here!