Newcastle United: BN, Henry Mauriss and Saudi takeovers in doubt as Mike Ashley news emerges
The proposed takeovers of Newcastle United by the Bellagraph Nova (BN) Group, Henry Mauriss or indeed the Kingdom of Saudi Arabian (KSA) consortium have been put into big doubt as Mike Ashley has now called off talks with the former two, according to The Northern Echo.
As per the outlet, the chief executive of Sports Direct is resigned to remaining in charge at St James' Park with less than two weeks until the 2020/21 season starts.
Ashley is still apparently keen to sell up in the northeast, but he has now ended discussions with the BN Group and Mauriss, seemingly leaving them without a chance of taking over at the Tyneside club for now.
In addition, the Saudi-led group, which consists of the Middle Eastern crown prince Mohammed bin Salman (MbS), his country's Public Investment Fund (PIF), businesswoman/head of PCP Capital Partners Amanda Staveley and the London-based billionaire Reuben brothers, are seemingly unwilling to reignite their failed £300m takeover deal with Ashley, leaving huge doubt as to whether the Magpies will get taken over at all, at least in the near future.
The businessman is understood to be frustrated with the lack of progress of the bid, as were the KSA consortium with the Premier League and its CEO Richard Masters.
Are the Premier League to blame for the Newcastle takeover collapse?
Yes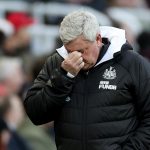 No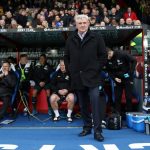 As a result, it seems as if there is major doubt over whether any takeover will be completed at St James' Park, at least in the near future, no doubt leaving many Newcastle fans just as frustrated.
Geordies, do you think the takeover saga is over for now? Comment below with your views!