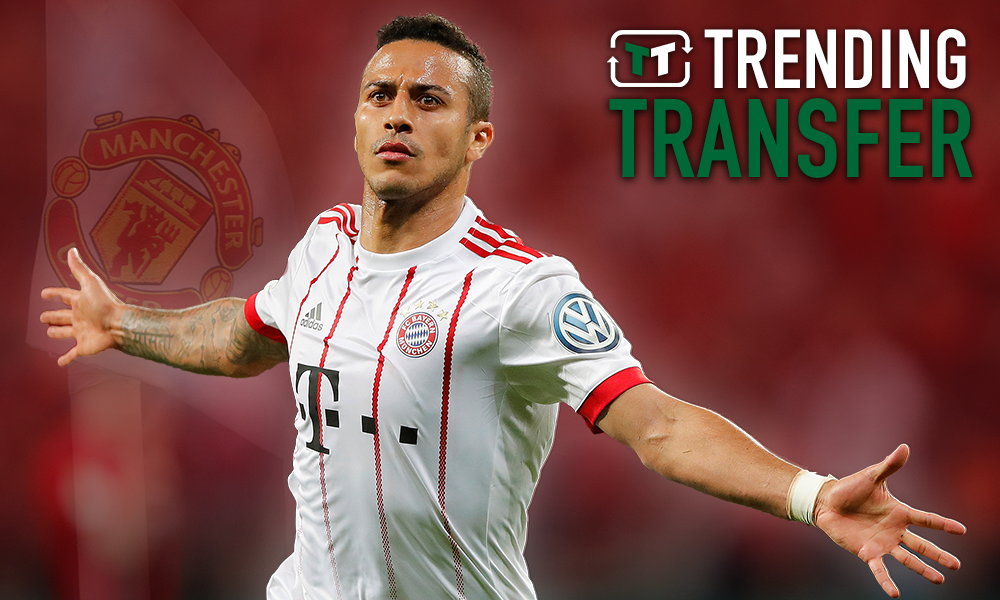 Man Utd have done all they can over the last few years to bring the best out of Paul Pogba. Since moving to Juventus, the Frenchman hasn't quite been at his best, and it's hard to see why. There is no doubting his ability, because at The Old Lady, he was one of Europe's best midfielders. He offered incredibly technical quality through the heart of the midfield, and he impressed with his passing, dribbling, goalscoring and general skill with the ball at his feet.
However, none of that has been present during his time at Man Utd. What makes it all the more baffling is the fine form he has shown for his country, with the Frenchman one of the best performers for France's World Cup winning team.i
Perhaps, then, it all comes down to the players around him. Man Utd haven't quite got the midfield that could bring the best out of him, and that's an issue.
Fortunately, they could be looking to remedy that by signing Thiago, who according to the Independent, is a target for the Red Devils. Indeed, whilst Nemanja Matic was brought in last season to help solve the Pogba issue, perhaps Thiago is, in fact, the missing piece.
Nemanja Matic plays a very important role for Man Utd, and undoubtedly, he contributed to Pogba's improved performances last season. However, the Serbian isn't a creative force – and perhaps that what Pogba needs around him. The Frenchman is a solid passenger, but on average, Thiago bags a whopping 20 more passes per 90 minutes. That indicates just how different the two players are, and it highlights just what Thiago could do for this team.
Dynamism is defined as something that is characterized by constant change, activity, or progress – and there is no better way to describe Thiago. The Spaniard always has his head up and is looking to move play onwards, primarily through passing, but he's also comfortable using other means. He's a solid dribbler, and his vision is brilliant – and that means that he always makes the right decision in the middle of the park.
That's important, as it would finally give the Man Utd midfield individual roles beyond Matic being more defensive and Pogba being more attacking. In this scenario, Matic could continue to focus on the defensive side of the game, whilst Thiago could handle much of the creative side of Man Utd's play.
Dynamism is defined as something that is characterized by constant change, activity, or progress – and there is no better way to describe Thiago.
Pogba, meanwhile, would be able to do what he does best. His goalscoring stats last season prove what a menace he can be going forward, with 6 goals and 10 assists in the league. He's wasted, then, when he's sat around the half-way line trying to make magic happen. He's far more useful in the final third – far ahead of the other midfielders that he's playing with – and there he is available to make that final decisive pass or put the ball in the back of the net.
A two-man midfield has worked for Jose Mourinho in the past, but times change, and so must Man Utd. The arrival of Thiago could finally allow Pogba to do what he does best, and that could work out very well indeed for Man Utd.
The hard part, though, will be bringing him to the club.
Man Utd fans – thoughts?
Let us know below!