Newcastle United
Newcastle fans on Twitter call for a boycott to increase pressure on Mike Ashley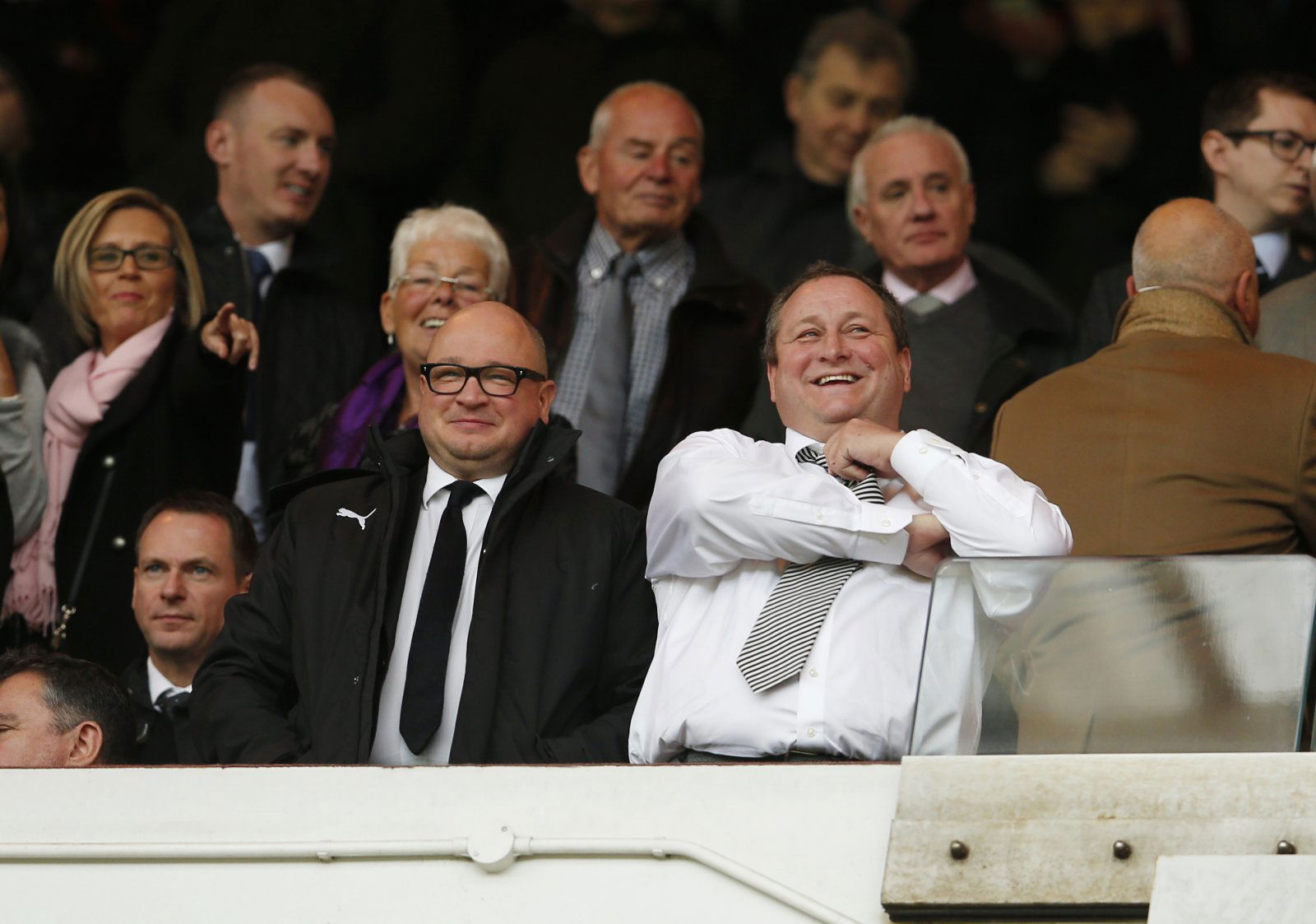 Newcastle United fans have been doing everything in their power this season to make life as the Newcastle owner hell on earth for Mike Ashley. The fans have been doing everything they can to protest against the Sports Directs owner and now they could be set to boycott a number of games to try and hurt Ashley's pockets.
#NUFC fans: what more can we do, as a fanbase, to increase pressure on Mike Ashley and ultimately force him to sell the club?

— NUFC 360 (@NUFC360) September 17, 2018
The Magpies have had to suffer for a long time under Ashley and after last season finished so well it looked like things were finally looking up for the historic old football club. The fans were delighted at least season's 10th placed finish and when the campaign ended Mike Ashley promised that he would give Rafa Benitez "every penny the club generates", however, that seems far from true given how their summer went.
This season is now seeing the impacts of the summer. Benitez was not backed in the market and had to wheel and deal to get his third and fourth choice options. There are some gems in there but overall it's disappointment for the fans. The season could hardly have started worse with five losses and a draw from their six games in the Premier League and Carabao Cup and now the fans are considering going to the extreme measure of boycotting St James Park.
You can read The Magpies' thoughts on what to do to rid the club of Ashley:
Full boycotts of televised games, with protests outside. The lack of fans in the stadium would be a big statement, and would probably also effect Sky coverage of our games, hitting Ashley in the pocket.

— Shiftz (@ShiftzTrapstyle) September 17, 2018
Stop going. It is the simplest, most obvious thing to try that we've never, collectively, done together. Make it a televised game, max exposure, and fill the Toon pubs with fans. Make the CITY the stadium, and leave the SD Arena empty. #NUFC

— Nedders (@Neddrs) September 17, 2018
Stop going. Full boycott. Make the City our Stadium. Fill the pubs.#NUFC

— Burnsie NUFC (@BenArfaChance) 17 September 2018
Don't go to the next 3 televised matches the fans who go are just prolonging this mess

— Patty O'dor (@mal_gordon) September 17, 2018
An empty ground is the only way now

— Dan Bell (@DanielB00955238) September 17, 2018
Stop going and/or protests in the ground . To the point it's the majority so they can't kick everyone out . Not just like 2 guys with a sign . Other clubs seem to be able to arrange these kinda protests look at AC Milan etc but we can't arrange anything.

— Dell (@agbnufc) 17 September 2018
Simplest way is to not go to games. A few games with near empty stadium will make him want out, although he's already pocketed the season ticket money so could be not too big a financial hit anyway. Will get a point across tho #nufc

— Chris Corlett (@ccorlett7) September 17, 2018
The Geordies are fully ready to boycott future home games and believe they can force Ashley out if they all work together to organise it.
Like what the TT have on offer? Sign up for more notifications!