Newcastle United: Fans rubbish Lee Charnley's comments on season ticket gesture
Since Newcastle United announced they were giving away season tickets for the second half of the season for free, cutting a monumental discount in a surprise move, some Magpies supporters have blasted the strategy and have claimed to see right through the hidden motive. 
Steve Bruce's side are currently sitting in a comfortable Premier League 10th spot, with many onlookers and critics surprised at just how well they have done under their new manager so far this campaign – but the deep-seated issues behind the scenes go on at the club with many fans boycotting St. James' Park in a bid to oust controversial owner Mike Ashley.
Who should start for Newcastle, Joelinton or Andy Carroll?
Joelinton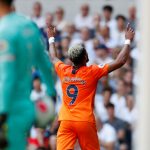 Carroll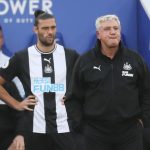 To combat this, arguably, the board have taken necessary steps to say 'thank you' to the supporters that have remained and have offered free second half season tickets – with the move going over like a lead balloon with some sections of the fanbase.
Newcastle managing director Lee Charnley recently opened up over the supporters who are more sceptical over the season ticket discount, stating to the Chronicle: "There's no tricks, agendas, it is simply the club saying thank you to the supporters who have been here and stuck with us."
As a result, fans on Twitter have been in full voice over the comments, replying with their opinion over the real reason behind why the club did it.
Here's what they had to say.
It's a load of tosh and the chronicle should know better…

— Stephen Ward (@StevieWard09) December 10, 2019
Rubbish

— Gary Barton (@garyrbarton) December 10, 2019
They're up to something…..

— Magpie Ranger (@NUFC_OurClub) December 10, 2019
— Mark500 (@MarkLawson500) December 10, 2019
If they want to thank the supporters who have stuck with them then why are they giving out free season tickets to fans who don't go……

— michael (@mickandt) December 10, 2019
— Rich Wearz (@wearz) December 10, 2019
The best thank you to the fans would be for Ashley to sell up and take toad boy with him.

— Roy Brown Jnr. (@RoyBrownJnr1) December 10, 2019