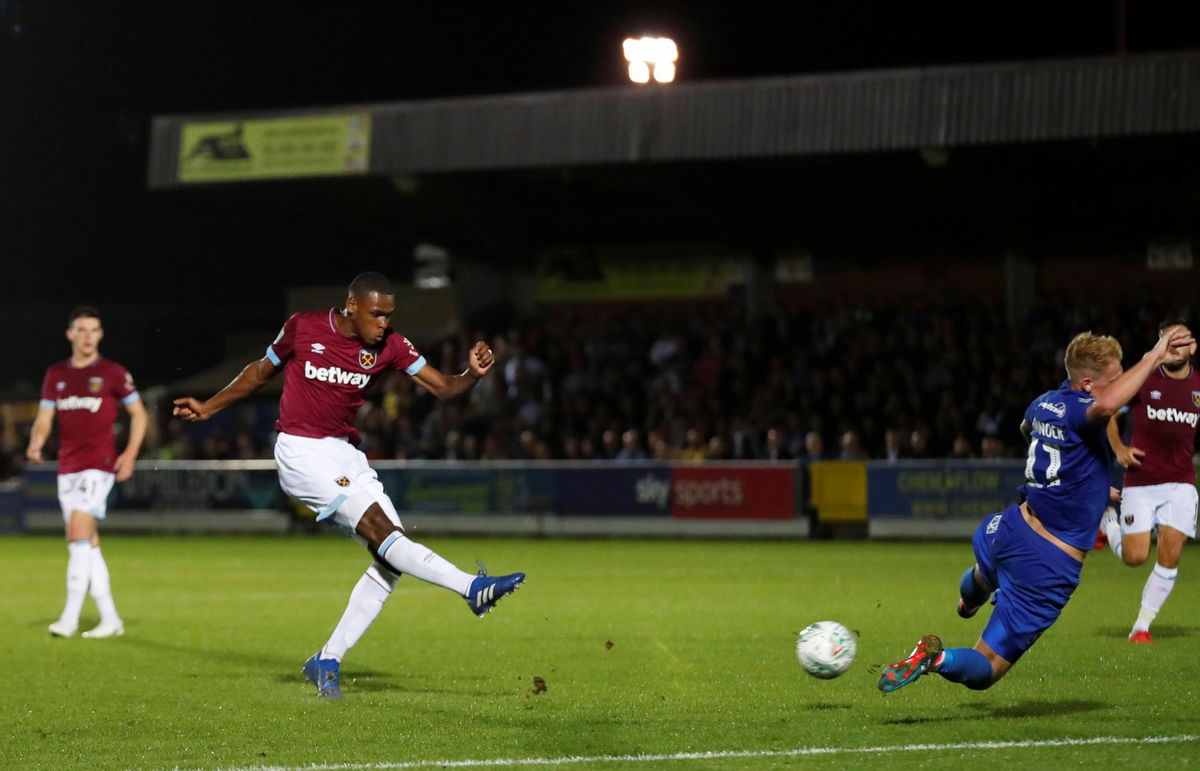 Despite enjoying a summer fuelled by optimism following Manuel Pellegrini's arrival, West Ham United have endured a miserable opening to the Premier League campaign. 
Four straight losses have left the Hammers rock bottom with 4 games played after Wolverhampton Wanderers clinched a late winner at the London Stadium to clinch a dramatic 1-0 victory on Saturday afternoon. They are the only side in the division who are yet to get off the mark and frustration is already beginning to build at a club which has struggled to satisfy the expectations of the supporters in recent years, particularly since they moved to the London Stadium.
The summer spending spree which saw 9 new players arrive in East London was supposed to usher in a new era but success, but the influx of new players has, if anything, been detrimental thus far.
But amid a flurry of criticism which has been fired in the direction of plenty of individual players one man has stood out as a bright spark worth shouting about.
Indeed, Issa Diop started his third successive match against Wolves after impressing against Arsenal and AFC Wimbledon, and he pleased the supporters with his commanding presence alongside Fabian Balbuena.
In the aftermath of another gut-wrenching defeat, the West Ham correspondent for Football.London, namely Sam Inkersole, took to Twitter to deliver his verdict on the match, highlighting Diop's performance as a positive to take away.
Positives from today: though Issa Diop has a good game, Yarmolenko made a difference when he came on at the half.

Negatives: Wilshere is still off the pace, midfield in general is really struggling.

Pellegrini has got a couple of weeks now to find a solution.

— Sam Inkersole (@Sam_InkersoleTM) September 1, 2018
The majority of the Hammers faithful seemed to share Inkersole's opinion and they turned out in their numbers to sing the praises of the 21-year-old.
And the expectant supporters will certainly be hoping he can take his form up another level as the season develops to help the club climb away from a potential relegation battle.
Here's what the West Ham fans on Twitter have had to say about Diop…
Issa Diop looks by far our best outfield signing

— Jay (@JayCorb12568283) September 1, 2018
Positives from today: though Issa Diop has a good game, Yarmolenko made a difference when he came on at the half.

Negatives: Wilshere is still off the pace, midfield in general is really struggling.

Pellegrini has got a couple of weeks now to find a solution.

— Sam Inkersole (@Sam_InkersoleTM) September 1, 2018
Issa looks like a power house!Yarmolenko should be on from the start! as hard as that was to take we deserved a point!

— Clive Noonan (@NoonanClive) September 1, 2018
Agree on Diop. Balbuena and Fabianski also.
Get a good defensive midfielder in front of them and that's a good spine.

— Kris Johnson (@kjohno10) September 2, 2018
Diop is finally looking the player we wanted and needed!!

— Zombie Rocker (@ZombieRocker86) September 1, 2018
CB pairing sorted – balbuena and Diop worked well together

— Adam (@adambrown93) September 1, 2018
Well played Issa Diop and Fabianski. Only 2 to come out of yesterday with any credit for me

— West Ham Geezer (@WHUFCGeezer) September 2, 2018
Bang on if it wasn't for those 2 who knows what the score would have been

— Steve Lebeau (@Steve_whufc) September 2, 2018