Tottenham fans take to Twitter to rubbish Wanyama to Old Trafford rumours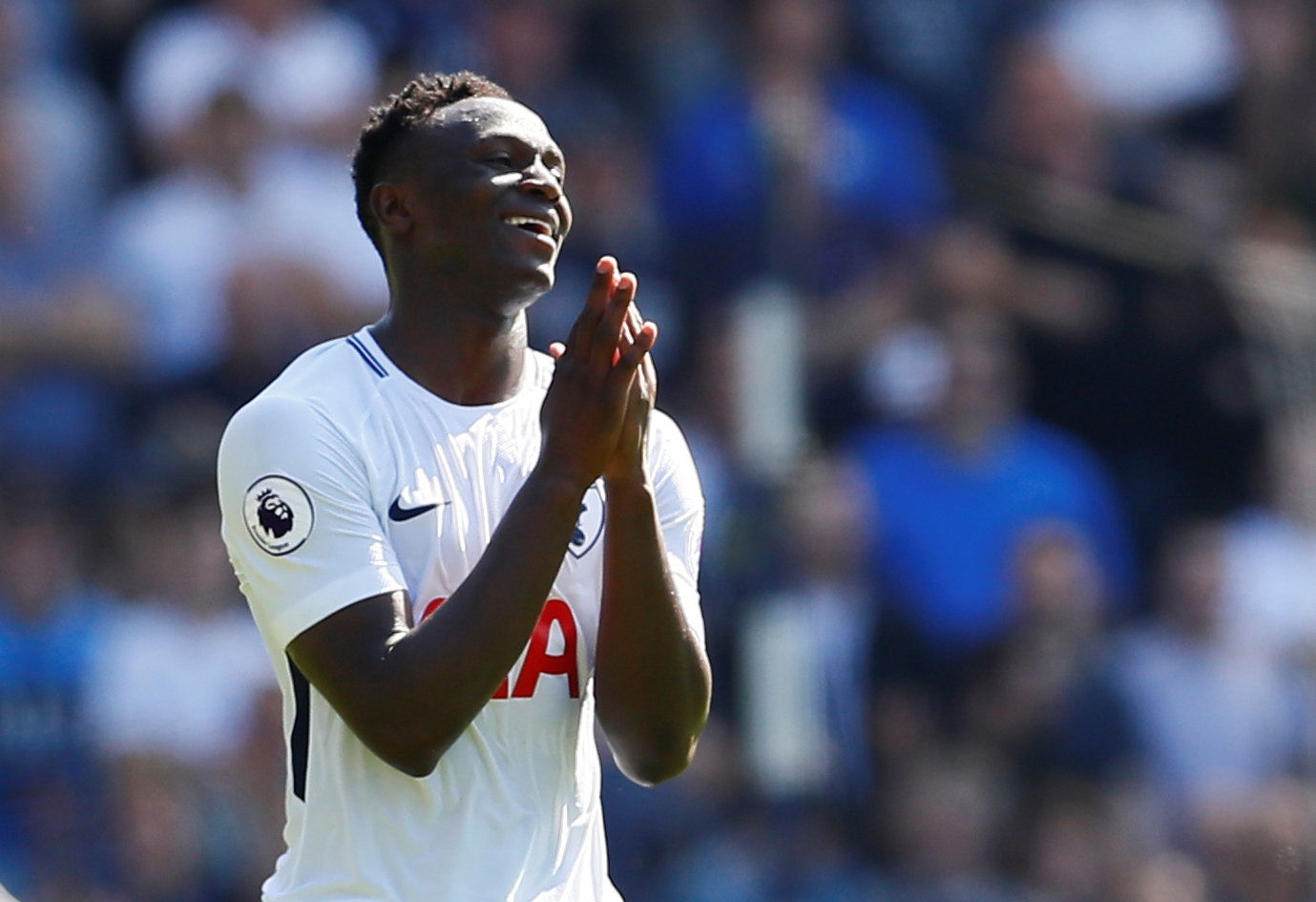 Football can be a strange game at times, and when it comes to transfer rumours there always seem to be some ridiculous ones flying about. However, this particular rumour from Tuttosport is more than ridiculous. The Italian outlet has claimed that with Juventus eyeing up a move for Paul Pogba in January, Jose Mourinho is looking at signing Victor Wanyama to replace the Frenchman.
[TuttoSport] reports Man Utd are looking for a Paul Pogba replacement and they claim they have 'probed' Tottenham Hotspur for Victor Wanyama.

Wanyama has a contract with Spurs until 2021, so the club wouldn't be under pressure to sell unless it absolutes suits them.#THFC #COYS pic.twitter.com/ofa7FiVmq2

— Ricky Sacks (@RickSpur) 6 November 2018
This is one of those stories thatThe Lilywhites have zero faith in coming true and they've already laughed it off on Twitter. For a start, Pogba and Wanyama are not similar players at all. The Kenyan commander sits in front of the back four, breaking up opposition attacks and recycling the ball to his more creative teammates. Meanwhile, Pogba is expected to make his side tick, creating chances and providing an end product from a deeper midfield base.
The fact that Wanyama is being touted as Pogba replacement could be something lost in translation from the Italian paper, and Mourinho could well be looking at signing the Tottenham man, but surely not to fill the shoes of Paul Pogba if he leaves Old Trafford. In fact, the 27-year-old Spurs man could be a great addition to United alongside Nemanja Matic in a double pivot as long as there's more creative man in front of them, and if the Kenyan can overcome his injury issues then he'd be a great fit in Manchester, but not in Pogba's role.
You can read The Lilywhites' responses to this crazy rumour here:
I really do like Wanyama but can you imagine thinking he is a Pogba replacement???

— Nick Barnes (@5forwriting) 6 November 2018
Swap deal for pogba I'll take

— Musa (@Musathfc) 6 November 2018
Has anyone suggested a swap for Martial yet?

— jon birtles (@JonBirtles) November 6, 2018
LOL

— Nigeria Spurs (@NigeriaSpurs) November 6, 2018
— KJ (@Krzjab) 6 November 2018
Some of these stories ay ! Big vic has hardly played for 2 seasons .. Think all the knee injuries have taken there toll, Can't see him having a long term future at spurs ! Btw his first season he was my player of the year

— Cos1882 (@CNK82) November 6, 2018
This is the most ridiculous thing I've ever read

— Caskey's Elbow (@CaskeyGlorious) November 6, 2018
I havent heard a mote stupid rumour…

— Kirill Besedin (@KirillBesedin) November 6, 2018
You mean Matic replacement?

— L (@FullbIack) November 6, 2018
The Lilywhites love Wanyama and what he brings to the club, but even the Kenyan's biggest fans have no faith in him playing the Paul Pogba role.