Celtic fans take to Twitter to slam Joe Worrall comments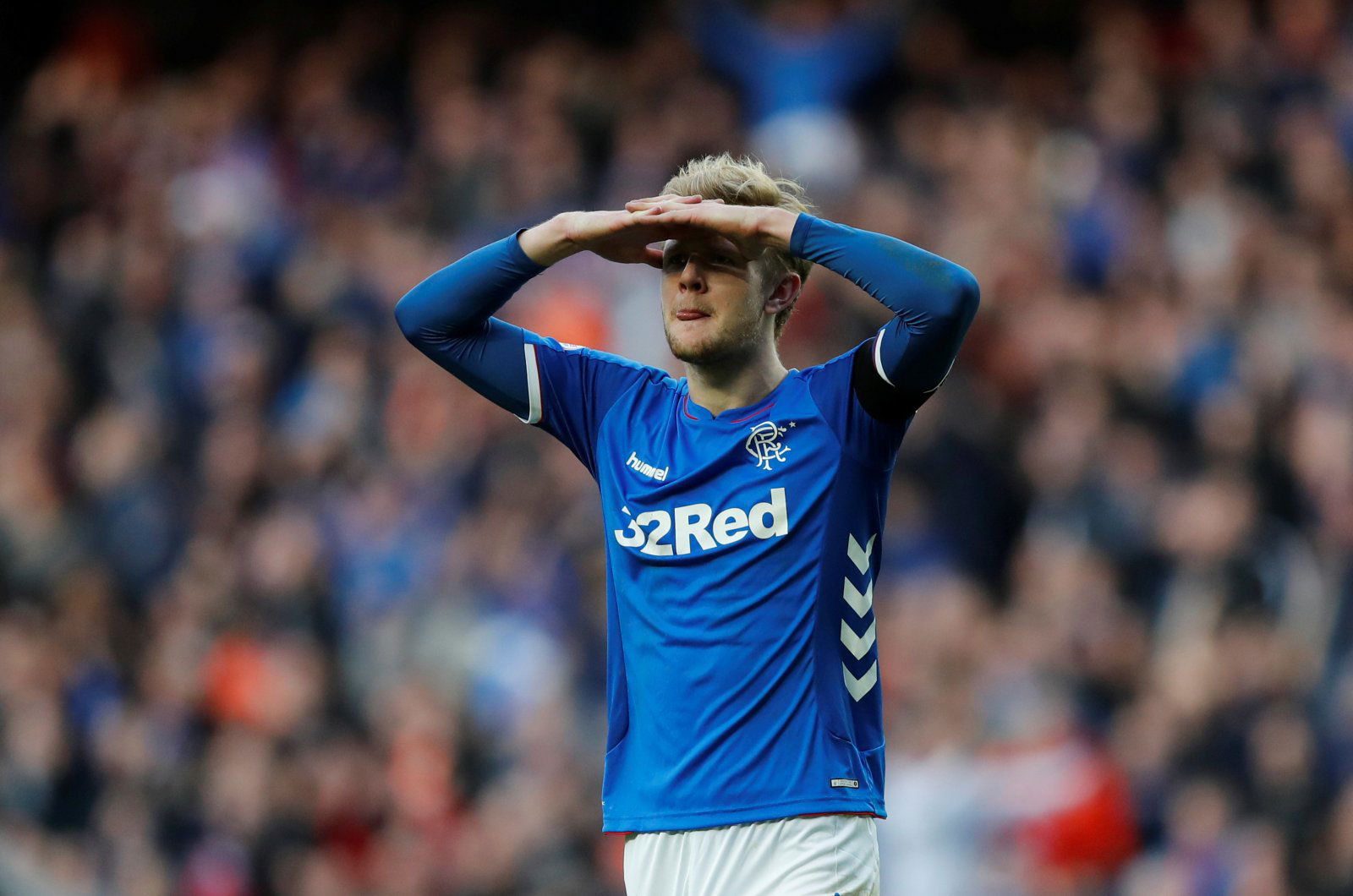 Celtic fans on Twitter have been given a good laugh this morning as they've come across a story in The Daily Record where Joe Worrall is quoted claiming that the Gers hopes of a Scottish Premier League and Scottish Cup double is still on the cards. The Bhoys have had a good laugh at Worrall's expense, and they won't be fearful of Rangers.
Joe Worrall insists Rangers are still on course for league and cup doublehttps://t.co/wcBcdODqnt pic.twitter.com/1mYiXI70DU

— Daily Record Sport (@Record_Sport) March 3, 2019
The Hoops have already scooped the first piece of domestic silverware available to them this season in the form of the Scottish League Cup. However, with both the Scottish Cup and Premier League up for grabs they're confident of making it a treble-treble. It certainly won't be easy, but with their place in the last four of the cup secured and eight points clear in the title race, it's hard not to back them.
It says a lot about the mentality of their Glasgow rivals though that Worrall still backs himself and his side to compete for both of the two remaining pieces of silverware. Both of the sides are now out of Europe and will be fully focused on domestic dominance, yet with the way the season has gone so far, it really is difficult to see any way in which Worrall's claims come true and they do manage to bring a league and cup double to Ibrox.
You can read the Bhoys' verdict on Worrall's comments here:
OF COUUUUUUUUUUUUUUUUUUURRRRSSSSSSSSSSSSSSE THEY ARE. He scores one goal and now it is CHAMPIONS LEAGUE FINAL for them next season. F off. Same story over and over and the same ending each and every time. pic.twitter.com/XBLeTwfb1K

— WE EARNED OUR STAR 1967 (@JGlasgowCelticK) 3 March 2019
— John Peter Mac (@JohnPmcFarlane) 3 March 2019
Tell him to get aff the playstation and get to bed

— Yogi the Tim (@yogithetim2) 4 March 2019
I hope he was drug tested after the match!

— 7th Heaven. (@Davethetim) March 3, 2019
— Gary Mccourt (@MccourtGary) March 4, 2019
Of course they are,

— Sleadrin (@MichaelMcdaid17) March 3, 2019
funny!!!

— John (@John70479962) March 3, 2019
These clowns never learn

— Q (@Khonvoum) 3 March 2019
Celtic fans on Twitter have loved reading Worrall's comments and will only enjoy their end of season success more knowing that their Old Firm rivals believed they had a chance of silverware.